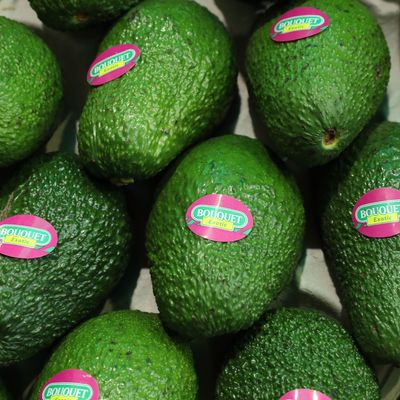 Soon, they will be more valuable than gold.
Photo: Sean Gallup/Getty Images
Avocados are something of a problematic little fruit, between the deforestation and involvement of drug gangs. That hasn't slowed down the growth in demand, causing avocado prices to hit a record high. Production by Mexican farmers, who are the United States' main suppliers, is expected to decrease by 20 percent, and California's output could be slashed by 50 to 60 percent due to bad weather.

The problem in Mexico is that bad weather has happened during an off year for avocado trees, when they'd be producing less fruits anyway. This has caused the price of Mexican Hass avocados to increase by more than 100 percent, with 22-pound boxes now going for $26. To compensate for the thinning supply, Peru, where output will probably also decline, is expected to relieve American brunchers with emergency avocados. This is all happening, Nicolaus Vorwerk of guacamole exporter Agora America tells Financial Times, during a "demand explosion" across the globe from Europe (where 8.8-pound boxes cost almost twice as much as in 2009) to China.