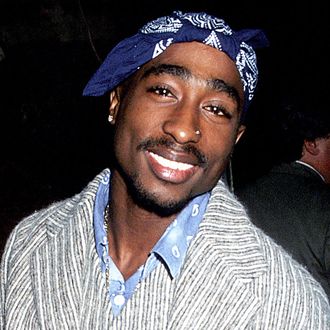 He wanted to open a restaurant and name it the Powamekka Café.
Photo: Ron Galella/WireImage
Did you know that Tupac dreamed of opening a restaurant, and created blueprints, recipes, and logos for it before he died? He even gave it a name: The Powamekka Café. This weekend, April 7 to 9, Sweet Chick's Ludlow Street location will pay tribute to his plans, by creating a pop-up restaurant with a new look and menu (meatloaf, gumbo, and chicken wings). If the timing seems a bit random, it coincides with Tupac's induction into the Rock & Roll Hall of Fame. You can expect big crowds, especially because Nas is an investor in the restaurant, so there's a chance he'll be there, too.