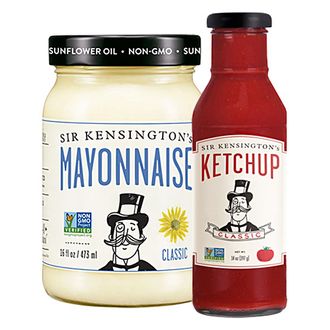 Why anyone would opt for ketchup other than Heinz deeply confuses Grub, but Sir Kensington's — which, to be fair, also makes condiments like mayonnaise and mustard — has become successful enough that Unilever just purchased the company. The exact terms aren't being disclosed, but the Chicago Tribune is reporting that the deal cost $140 million.
Unilever, which also owns Hellmann's and Marmite, has full ownership of Sir Kensington's, and plans to give it even wider distribution. It's also going to try to make aquafaba — chickpea water that's great for vegan cooking — more popular.
In February, Kraft Heinz actually offered to purchase Unilever for $143 billion, so this acquisition will certainly sting. Still, in the ketchup wars, there's no question as to which product is more satisfying. Heinz forever.