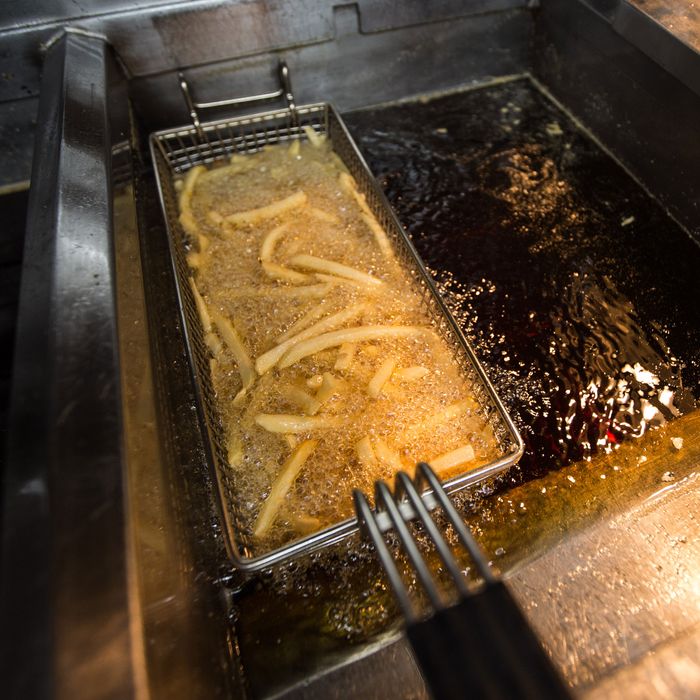 Photo: Christopher Jue/Getty Images
Encouraging news for people who hate deep fryers. According to a new study published in the JAMA Cardiology journal, bans on trans fats in New York City and several New York counties have led to a decrease in heart attacks and strokes. This was the case, the authors found by examining hospital admissions data from 2002 to 2013, not just in the 11 counties that enacted bans but also in 25 counties that didn't. The bans resulted in, lead author Dr. Eric Brandt says, 43 fewer heart attacks and strokes per 100,000 people.
The author and other scientists hailed it as positive news in advance of a nationwide ban on trans fats that the FDA will enact on American food producers starting next year. Former president of the American Heart Association Dr. Mark Creager told the AP that the study is "consistent with the thinking of most scientists," but heart and nutrition expert Alice H. Lichtenstein, D.Sc., cautioned that smoking bans and mandatory calorie counts could have contributed.