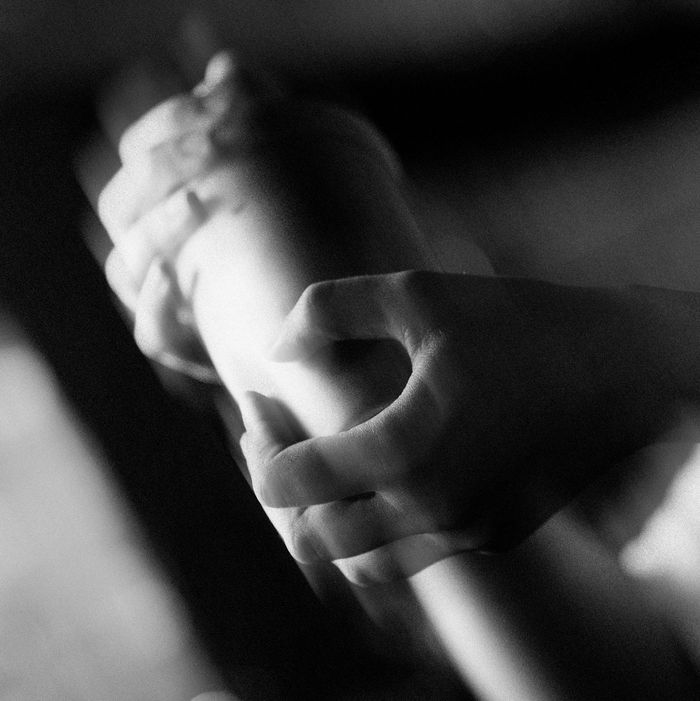 Photo: Dylan Michael Goldby/Getty Images
The world of $20 cocktails — with custom-carved ice, obscure rye, eye drops of bitters — is one of glamour and generosity. It is also a young industry where, behind the scenes, hard partying and heavy drinking are the norm. And in a culture framed by hedonism, people are often too quick to dismiss or forgive harassment and assault. Rumors bubble up, then disappear, and bad behavior goes unchecked.
In October, a site called the Reality of Sexual Assault in the Cocktail Community launched an effort to change that, exposing in detail the kinds of stories and assertions that owners and other bartenders are often wont to dismiss. The site details attacks that were allegedly perpetrated by one very prominent member of the bartending community. The site didn't name him specifically — in deference to the women who spoke out and made the initial decision to keep him anonymous, I won't either, except to call him Jeff (not his real name) — but it was easy for people familiar with the situation to connect the dots. The stories are appalling. One account reads, in part:
I can no longer excuse you for walking into my place of work during closing hours, approaching me after everyone has retreated upstairs, reaching your hands to my throat and choking me while you explicitly verbalize the sexual behavior you want to inflict on my body. I can no longer excuse that after I managed to get away from you and scolded you saying "DO NOT touch me" that you followed me down the hallway and a few minutes later, you pinned my 95 lb body against a wall as your [sic] proceeded to choke me again and verbalize the horrible things you wanted to do to me.
Another post details the way Jeff "took his right hand and shoved it into my pants in attempts to put his fingers inside me … It was like a movie, I was being violated right there, in a friendly bar, full of people I knew and trusted."
When it launched, 12 women shared their stories. Soon, due to demand, a separate section was created for posts unrelated to Jeff, including one from a bar manager in Seattle who said he endured sexual assaults from two female colleagues in as many months. One, he said, "joked about how I passed out in the middle of her raping me." An event planner at Portland Cocktail Week relayed her shock upon meeting a bartender who bragged about coining the term "mouth rape," before forcing his tongue down her throat and saying, "See?!"
In an interview with Grub Street, one of the women who shared her testimony on the Reality of Sexual Assault blog, explained her thoughts on Jeff's ability to continue assaulting colleagues for an extended period of time. "He took whatever he could get away with," she says. "Sometimes, it was grabbing. Sometimes bullying. Sometimes threatening. And he was still this hero in the industry." She adds, "You think, Oh, if he did this to all these women in our community, then why didn't he ever assault anyone outside of it? Maybe he did. But he didn't need to. He had a hall pass in our industry."
In speaking with a dozen alleged sexual-assault victims for this story, both male and female, grim anecdotes were typical. Cooper Cheatham, the owner of Double Barrel Consulting, says he once awoke from a drunken stupor on a lounge chair in New Orleans — when people were in town for the annual Tales of the Cocktail conference, the industry's most prominent national gathering — to find an infamous bartender male friend forcibly fellating him. That same bartender was also accused of fondling Chicago bartender Vlad Novikov's penis in a pool, during the same conference one year earlier. "Year after year, the exact same shtick every fucking time: Get drunk, get in the pool, then he tries to do what he wants," says Novikov, who adds that he "felt stupid bringing it up because it's not like I was penetrated in an alley." But, "when I saw it happened to Cooper, too, and others, I realized I was a wingman, an accomplice."
Still, he continued to go back: "It was Champagne and truffles and caviar at a French Quarter mansion with a pool — who says no to that?" The good time was a perfect cover. "Fuck, we were drinking straight rum — expensive rum — out of wine glasses. Everything is given freely, but with an unspoken price, an expectation. It's tit for tat. It's not about how you feel."
Cheatham filed a police report — the investigation is still open — but formal complaints are rare. (When asked about the accusations, a lawyer representing the alleged assaulter of Cheatham and Novikov dismissed the story, writing in an email, "no lawyer could possibly keep a straight face and state that his client was the victim of a blowjob.") It can be extremely difficult for victims to speak out. "There's enormous pressure not to ruin the mood, not to ruin the party," Cheatham says. "How are you supposed to talk about sexual assault in that world? It's uncomfortable. And discomfort is this toxic opposite to hospitality."
The community is plagued with a lingering boorishness and boys'-club mentality that's rooted in the past. Even as more people do speak out, it remains difficult for the idea of real change to gain traction. Don Lee, a widely respected figure in the industry who was consulted on the Reality of Sexual Assault blog before it launched, says the site "came on the heels of this big industrywide argument about misogyny … [Employees Only co-owner] Dushan Zaric, who literally teaches mindfulness, [suggested] that anyone who complained about misogyny should be in therapy. It was the least mindful approach — and it had a lot of fans." Those defenders are less vocal now, Lee says, but that doesn't mean people's attitudes are actually any different. "With these new conversations gaining attention, those boys'-club defenders are mysteriously, suspiciously silent. I think it comes from fear."
Lee explains there's also a desire to protect colleagues — but that only slows progress. "Maybe I'll find out that some of my friends have done awful things. Probably other major careers will get ruined," he says, "but I'd much rather have that than what we have now — which is day after day of that awful, awkward gray area that everyone else maybe only ever feels at their office holiday party, but we go through every day." Lee adds, "We can't take that dangerous norm and make it a safe industry tomorrow. Or even next year. But if we all work at it, we can make it a better industry five years from now."
Lee isn't the only one who's frustrated. "We have José Andrés out there leading the fight on shutting down restaurants in protest for a Day Without Immigrants," says Ivy Mix, a Brooklyn bartender who operates the nationally praised bar Leyenda (and who is not connected to any of the allegations in this story). "But where is the cocktail industry's José Andrés on sexual assault?" She points out that the Reality of Sexual Assault website launched five months ago. "How many conferences and meetings and days of work have happened since then without any conversations about sexual assault? Why not? Write that down, all caps: WHY NOT?"
Initiatives to address assault in the industry do exist, though they are nascent at best. Bartenders Against Sexual Assault is a Facebook group with about 4,000 members. Not OK PDX is based in Portland, Oregon, and offers sexual-assault training to bars. A similar group, 86 Silence, debuted assault training in Seattle earlier this year. A bill has been introduced into Virginia's legislature to require sexual-assault education in businesses that sell alcoholic beverages. Regulation is coming, either internally or externally.
Nationally, Bartenders Atlas, an industry collective, has begun an online series detailing sexual assault. This summer, Tales of the Cocktail will offer free panels on sexual assault and harassment. "We've discussed alcoholism, insomnia, depression, burnout — we need to add bystander intervention and prevention of sexual assault," says Tales founder Ann Tuennerman. "I want this education to be like the Heimlich maneuver, something people know without even thinking."
Lauren Taylor, who teaches intervention workshops through her program, Safe Bars, in Washington, D.C., estimated she has taught 250 people in the bar industry since May, as well as teaching dozens of trainers in places like Philadelphia and Summit County, Colorado. "There was a huge surge after the election," she says. "Women felt unsafe and upset. It was a breaking point."
The national political climate has served as a catalyst in other ways, too. During the recent A Day Without a Woman protest, Caitlin Ryan, the head bartender at New York's Suffolk Arms, organized an educational fundraiser at the bar for OutSmart NYC, a nonprofit whose mission is to "end sexual violence in nightlife." Chauntel Gerdes, a lead social worker with the group, explained that the city's previous efforts to combat nightlife sexual assault "never got off the ground because we didn't have the relationships and conversations in the frontline nightlife community." Gerdes's disappointment was evident in her tone: "All we want are really rad spaces where we can party without worrying."
These are baby steps, and nobody is convinced any kind of great leap forward is in the industry's immediate future. But there is broad consensus that something needs to happen now. Pamela Wiznitzer is the president of the national U.S. Bartenders' Guild. She campaigned in part on a platform of sexual-assault awareness, having partnered with various advocacy groups during four years as president of the guild's New York chapter. "We know exactly how many botanicals are in gin, and the proper way to make real mezcal," she says, "but we don't know what to do about sexual assault? No. We need to fix that. Career craft-bartending is in its infancy. We're still figuring things out. Every day we're opening a new Pandora's box. But it's better than doing nothing. When 'locker-room talk' has been normalized, we're all in danger."