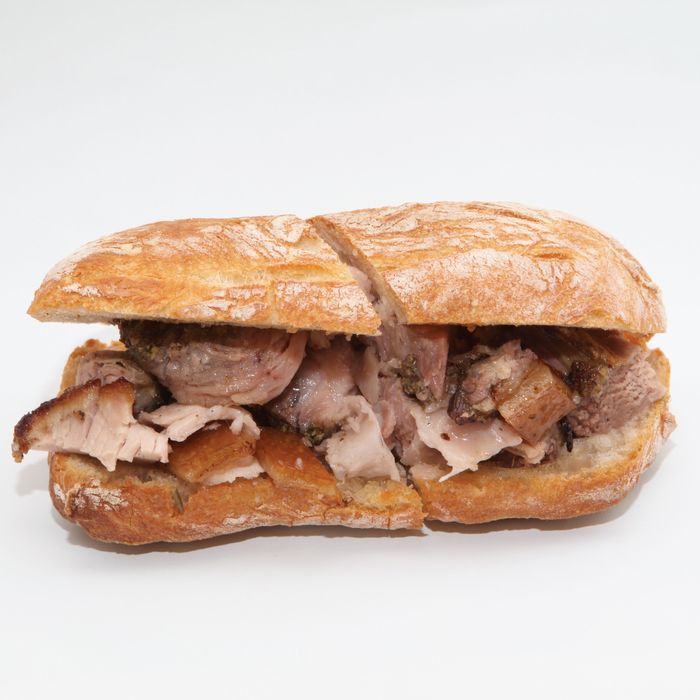 You can't keep a good porchetta sandwich down.
Photo: Priscilla De Castro/New York Magazine
Six months after Sara Jenkins's Porchetta shuttered due to the usual business-down-rent-up reasons, it's back in action. Beginning on Monday, the excellent purveyor of porchetta sandwiches will take up residence as a six-week lunchtime pop-up at Jenkins's Porsena restaurant spinoff, Porsena Extra Bar.
All the old favorites are here: porchetta plates with beans and greens, porchetta sandwiches on Sullivan Street Bakery ciabatta, and porchetta Cubanos. For those looking to make up for lost time, or worried that they may not be getting enough porchetta in their diets, there are a couple of mouthwatering new menu additions: rigatoni with porchetta ragù, and —check the batteries in your defibrillator! — porchetta mac 'n' cheese. It kind of makes you glad you're not a vegetarian, but if you are, there's also mozzarella di bufala with wild arugula, and spaghetti pomodoro.