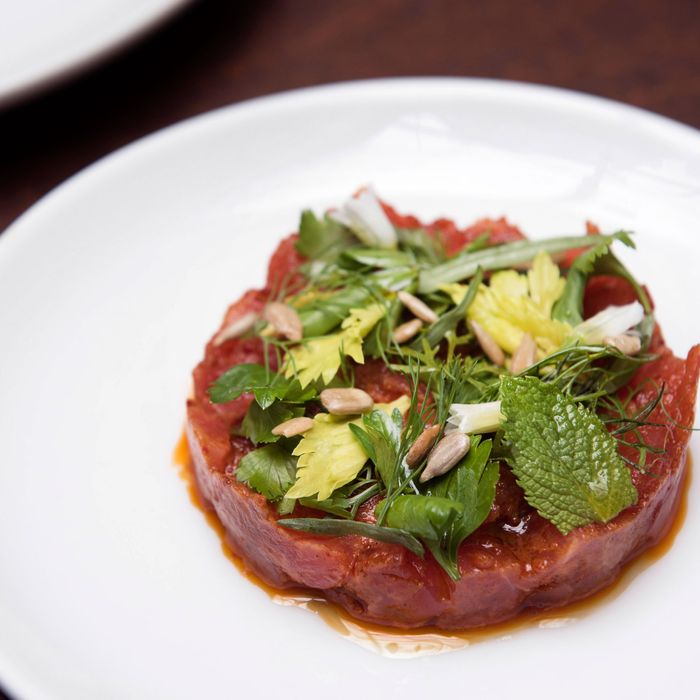 Yellowfin tuna tartare with zhug, sunflower, and basil.
Photo: Liz Clayman
For food geeks, tuna tartare screams "'90s!" as loudly as miso black cod and Cosmos. But signs indicate that the dish may be poised for a comeback, courtesy of a cadre of chefs putting pep back into its swim. Now, you can add Out East, a new restaurant that opens today in the East Village, to the tuna-tartare revivalist camp: Here, it's made with yellowfin and served not with lemongrass and soy sauce, but with sunflower, basil, and the Yemeni hot sauce zhug.
The chef behind the dish is Tim Meyers (late of Charlie Bird) who has opened the breezy, two-floor restaurant with Peter Kane and Anthony Serignese, previously of the sceney clubstaurants Beauty & Essex and Stanton Social. Meyers's menu is seafood-focused, with dishes like Long Island fluke with plum "three ways"; beer-battered baby octopus; and Block Island porgy with lobster butter.
There are vegetables left and right (see the tomato gratin) and a generally populist feel to the menu, plus dishes like chilled couscous with feta for carbo-loaders, and Rohan duck breast for carnivores. With two bars, you'll have ample reasons to check out the mostly Californian and French wine list, and cocktails from Café Altro Paradiso and Estela alum Sarah Boisjoli.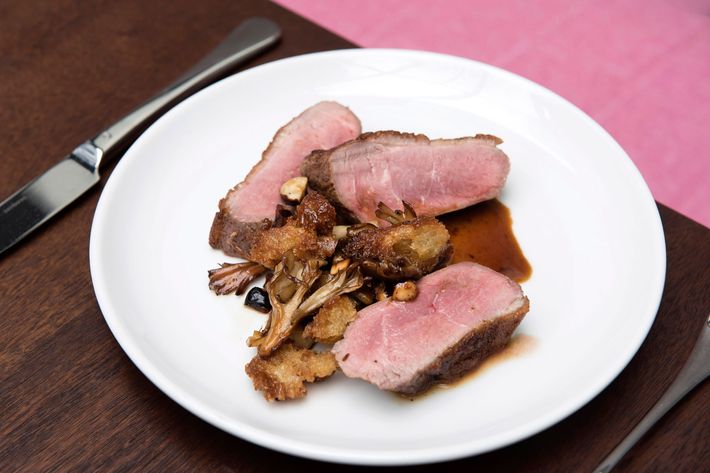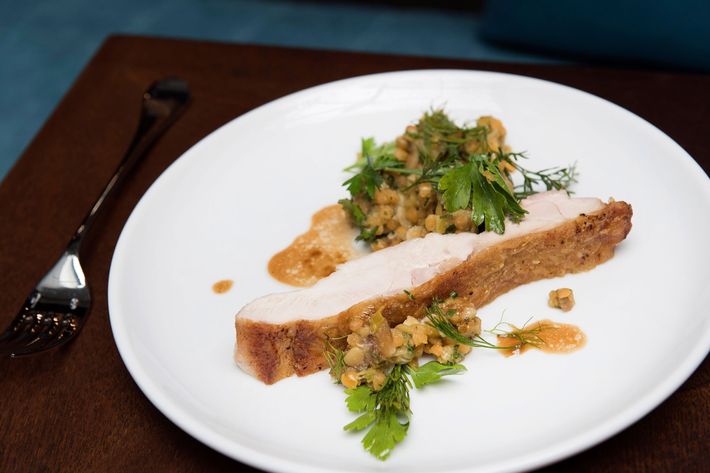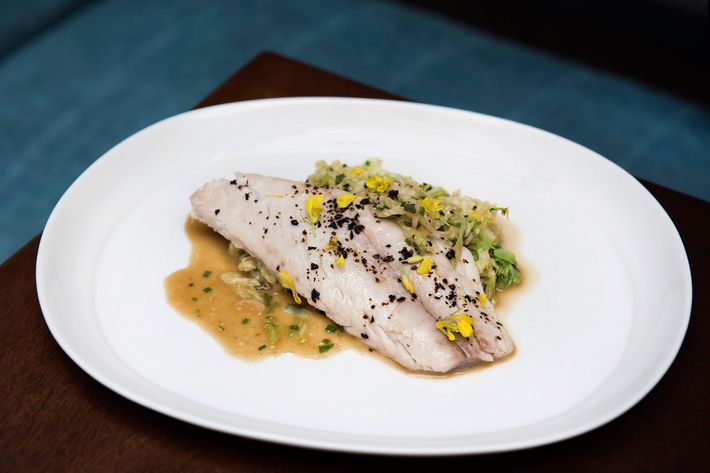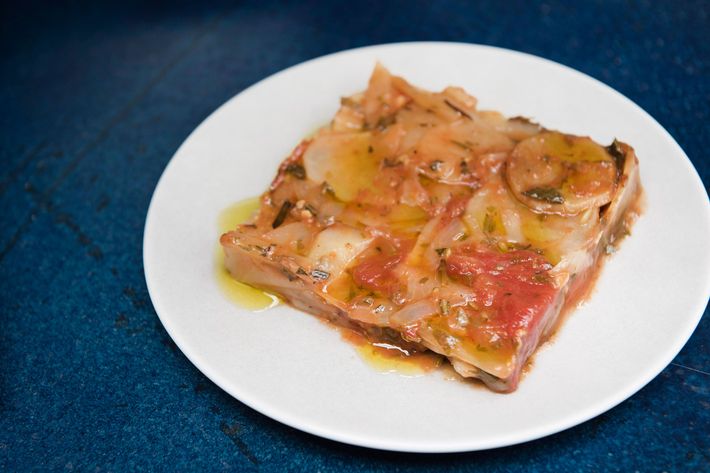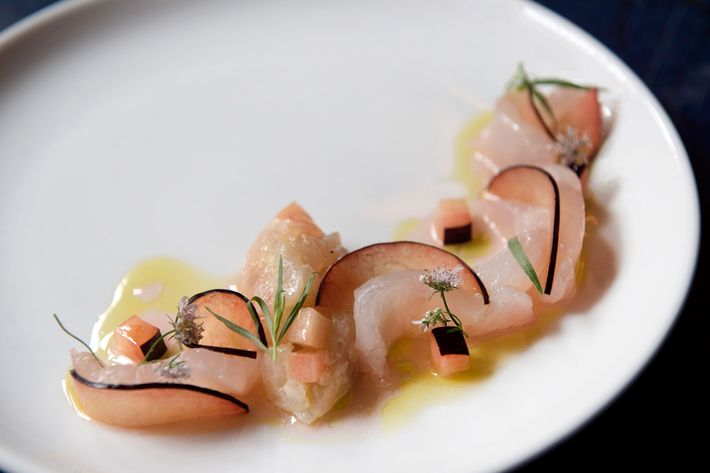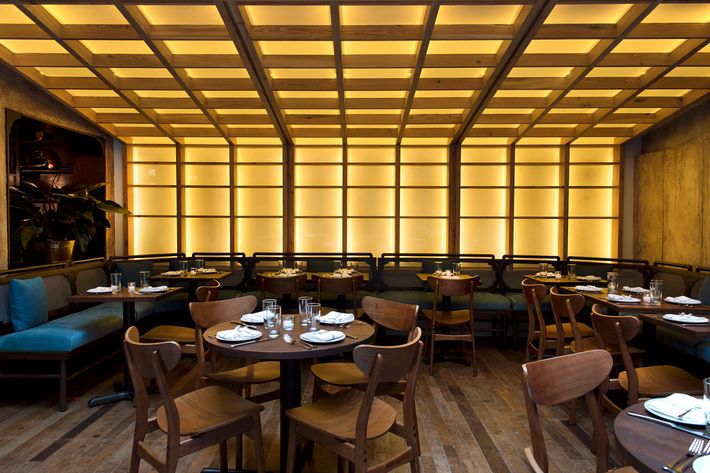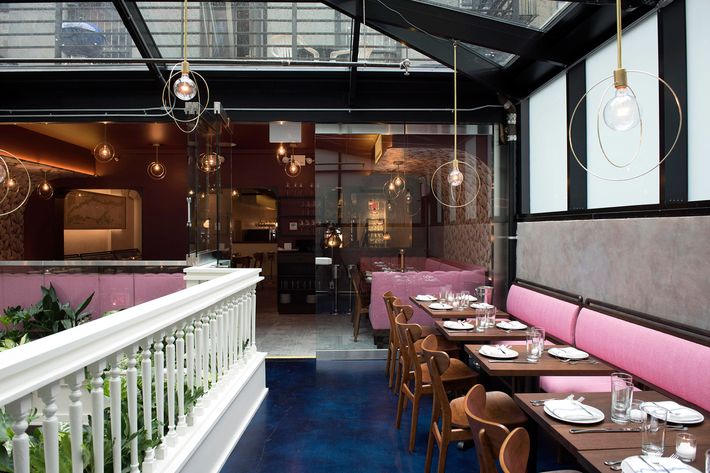 Out East, 509 E. 6th St., at Ave. A; 212-509-5096