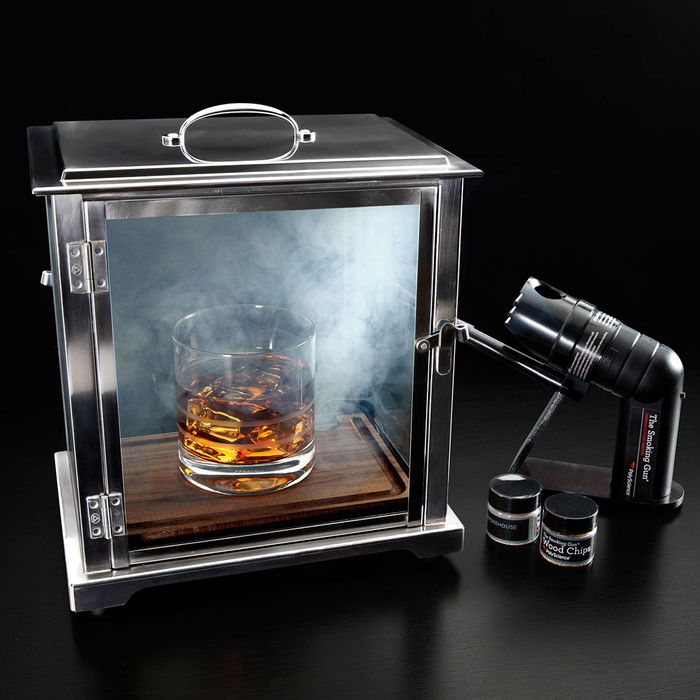 Just another day at the home bar.
Photo: Neiman Marcus
There are a few tools that every home bartender needs: a steel cocktail shaker; jiggers, ostensibly for measuring, but really for taking shots; and … a smoking box. Now, at long last, you can have that indispensable tool in your own home, thanks to Neiman Marcus, which is selling Fortessa's Crafthouse Cocktail Smoking Box for a cool $250. That's a small price to pay for the pleasure of serving your increasingly irritated friends your house version of a Smoked Old Fashioned, when all they want is a damn rum and coke.