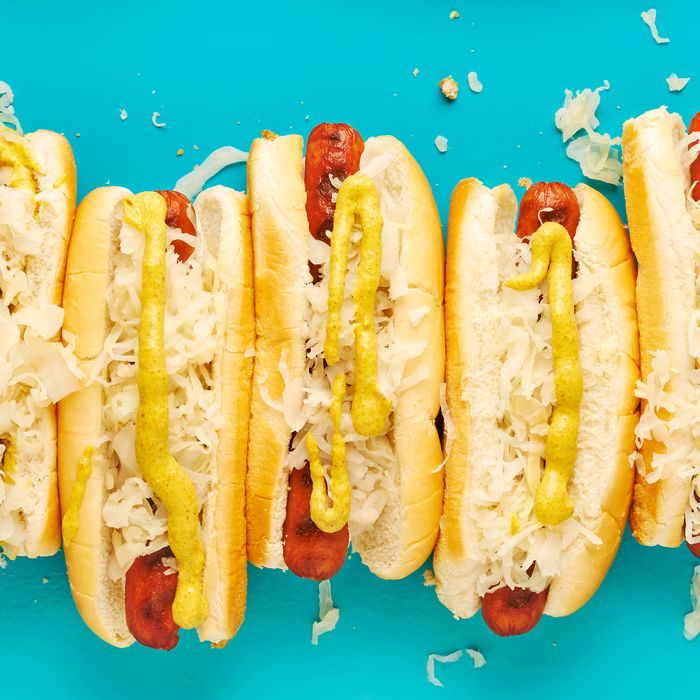 This would look great in your kitchen.
Photo: Dominic Perri
Food photography is more popular than ever, but instead of an art form, it's largely become a means to generate "likes." Paul Wagtouicz, a food-focused photographer who (disclaimer!) often shoots for Grub, wants to bring awareness to this. "Growing up, it seemed everyone hung food still life on the walls of their homes — depictions of a bowl of fruit, or a table set for a banquet, were quaint reminders of civility and food's power to unite us," he says. "The proliferation of food imagery inside our handheld devices keeps our eyes downcast to take it all in, even when we're seated around a table with others doing the same."
For this reason, and also in honor of Wagtouicz's departure from New York (he's taking his talents to Portland, Oregon), he's hosting a food-photography show this Thursday, April 20, to benefit the ACLU. Wagtouicz and four other photographers — several of whom you might recognize from their credits on Grub — have donated their work, and Loupe Digital is providing the archival pigment prints pro bono. You can bid from 7 to 9:30 p.m. at 168 Bowery (there will be snacks).
"This advocates returning food imagery, in a grand style, to our walls that shelter and protect us, while opposing any wall that would try to divide us, or prevent us from coming together in humanity, sustenance, and goodwill," Wagtouicz says. Take a peek at what's for sale right here: