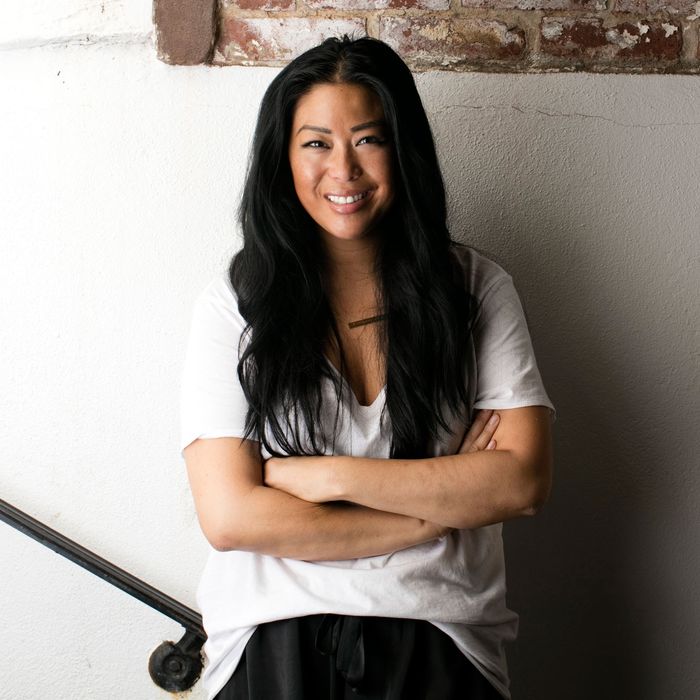 The Beatrice Inn's Angie Mar is the only New York chef on the list.
Photo: Melissa Hom
For the first time in over 20 years, a new editor stepped into the role of restaurant editor at Food & Wine this year, replacing longtime staffer Kate Krader — the talented Jordana Rothman, who says she clocked 45,000 miles scouting the country's new cooking talent.
She landed on a strong list of 12 chefs representing ten restaurants: Yoshi Okai of sushi restaurant Otoko in Austin; Val Cantu of Mexican-leaning Californios in San Francisco; Peter Cho of the Korean restaurant Han Oak in Portland; Sara Kramer and Sarah Hymanson of Middle Eastern Kismet in Los Angeles; Noah Sandoval of fine-dining Oriole in Chicago; Jordan Kahn of the very hard-to-define lunch spot Destroyer in Los Angeles; Nina Compton of Caribbean-ish Compère Lapin in New Orleans; Diego Galicia and Rico Torres of 12-seat Mexican spot Mixtli in San Antonio; Jay Blackinton of Hogstone's Wood Oven in Orcas Island, Washington; and Angie Mar of the meat-centric Beatrice Inn — the only New York chef on the list.
This is one of the big-deal awards that truly has a strong impact on a restaurant's business and longevity, and each one of these chefs is deserving. It's also worth nothing that this group is more diverse than it's been in years, so bravo to Food & Wine and Rothman.