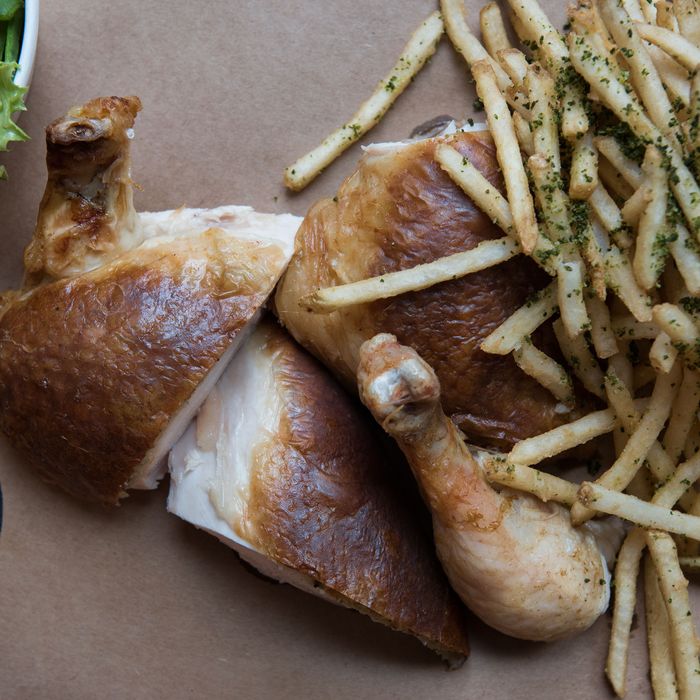 Starting next week, the half-roast chicken comes with lemon-Parmesan stuffing, a pickled-vegetable salad, and French fries.
Photo: Liz Clayman
Back in 2004, Eleven Madison Park birthed a little hot-dog stand you may have heard of called Shake Shack. That stand, of course, morphed into an international burger spot and became the food world's fast-casual darling. After buying EMP from Danny Meyer, Daniel Humm and Will Guidara evolved the restaurant, until it topped the "World's 50 Best Restaurants" list this year. And now, they've debuted Made Nice, a fast-casual restaurant of their own. Can lightning strike twice?
At Made Nice, EMP alums Kirk Kelewae and chef Danny DiStefano will serve $11 to $15 salads, $6 soft serve, and homemade sodas to a mostly lunch crowd. The menu, which references some of Humm's signatures, features options like confit pork shoulder with grains and roasted carrots, a khao salad with grilled hanger steak and crispy rice, and curried cauliflower with tofu and coconut. If it reads a little bit like a fancy version of a salad spot, well, that's because that's what it is.
That soft serve is based on Humm's milk and honey, a dessert recognizable to anyone who has dined at EMP or its sister restaurant the NoMad. The latter is also known for its lux roast chicken, which comes stuffed with foie gras, black truffles, and brioche — and so, starting next week, Made Nice will serve half a roast chicken for dinner (hold the foie gras). Available after 5 p.m., and costing $22, this bird features lemon-Parmesan stuffing, and comes with pickled-vegetable salad and French fries. Think of it as a version of that roast chicken you always pick up from your local supermarket, engineered by some of the sharpest kitchen minds in the city. In the meantime, take a look at a couple of options that are available now, and make your lunch plans accordingly.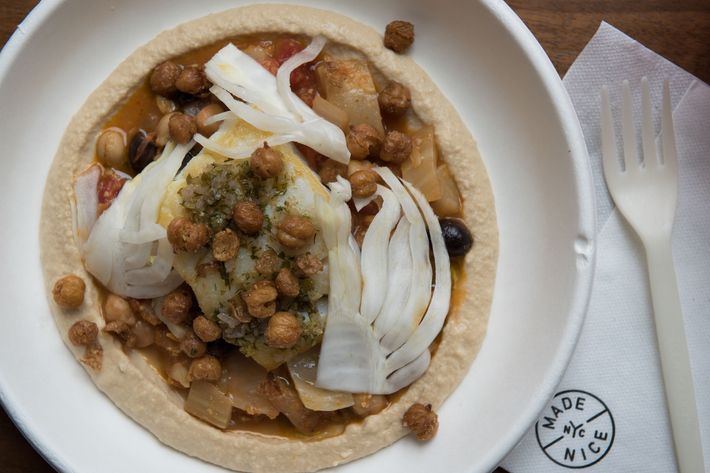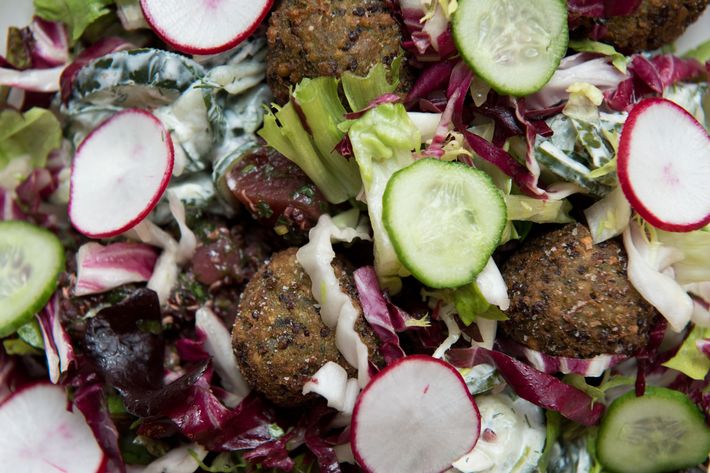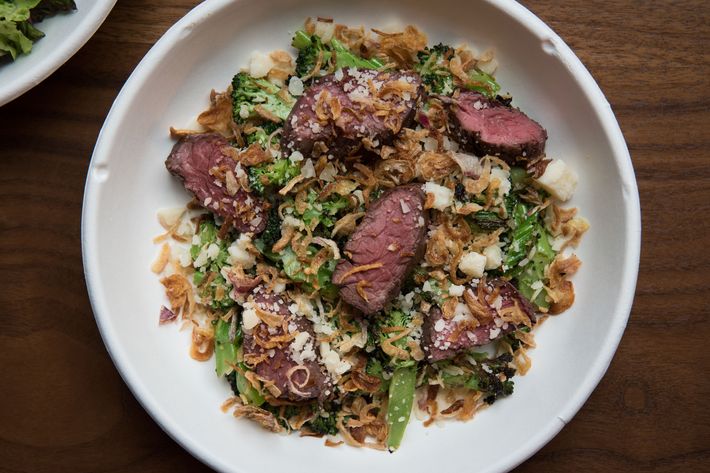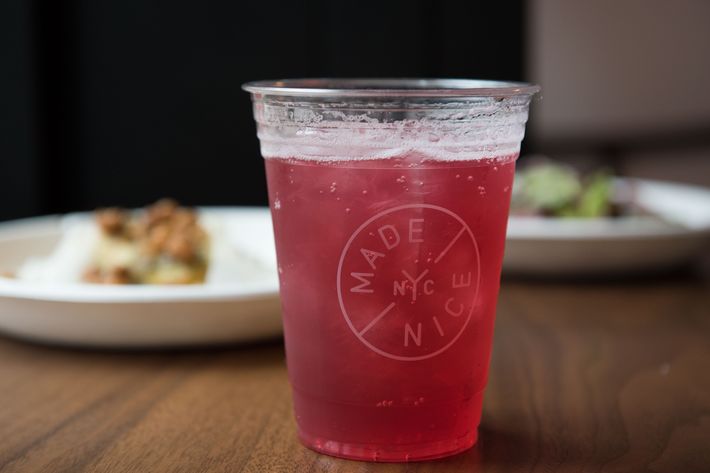 Made Nice, 8 W. 28th St., nr. Broadway