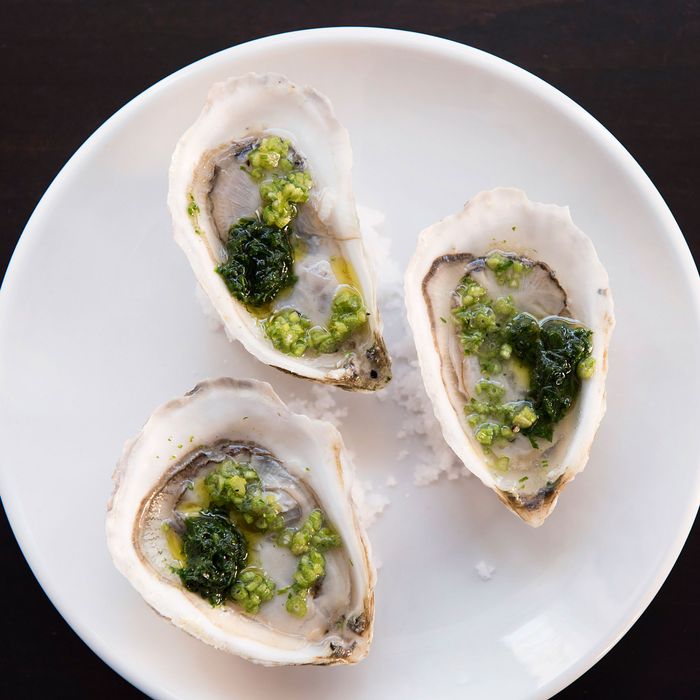 Oysters and parsley.
Photo: Liz Clayman
Chefs Aidan O'Neal and Jake Leiber cooked for the likes of Hugue Dufour and Jonathan Waxman, respectively, before working together in the kitchen of Café Altro Paradiso. Now they've teamed up with Brooklyn restaurateur Josh Cohen to remake Cohen's former Jimmy's Diner into Chez Ma Tante, which opens for dinner this Wednesday. Canadians might recognize the name; it's O'Neal's tribute to a legendary hot-dog-and-French-fry shack in Montreal, where he lived before decamping for Queens to help Dufour open M. Wells. Yes, there will be franks at lunch, eventually, but the dinner menu is a bit more refined, with categories devoted to raw and cooked shellfish (marinated mussels and clams), charcuterie (head cheese, country pâté), salads and vegetables, and mains like skate wing with sabayon and leeks. Desserts nod to both the season and the surroundings (rhubarb custard tart; sorbet with Polish vodka). And locally distilled liquor finds its way into classic cocktails like an Owney's-rum daiquiri and a Dorothy Parker-gin negroni.
Take a look at some of the food on the opening menu.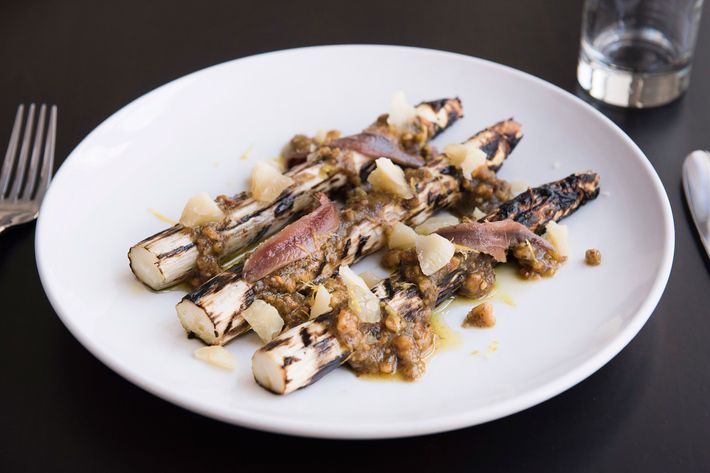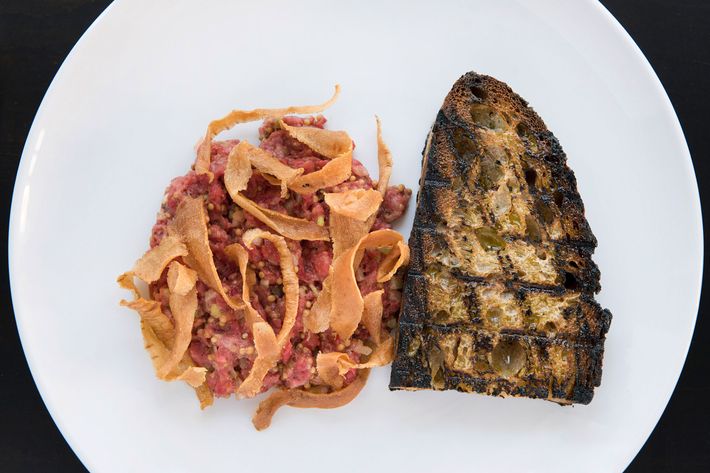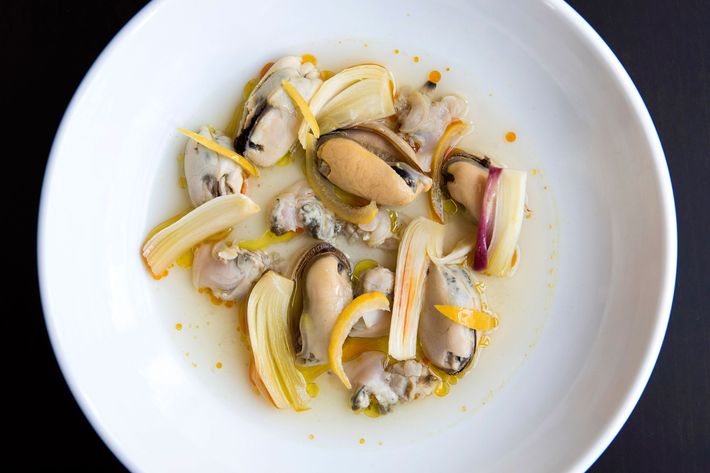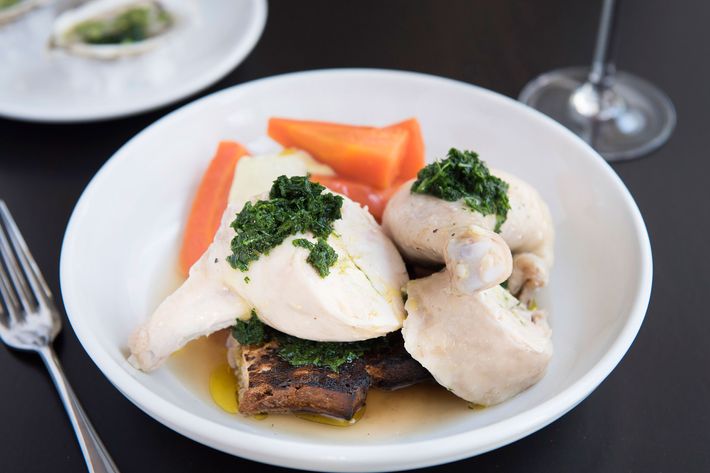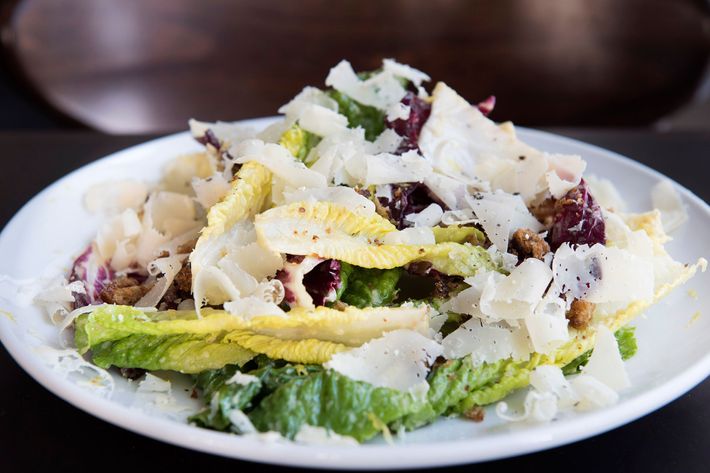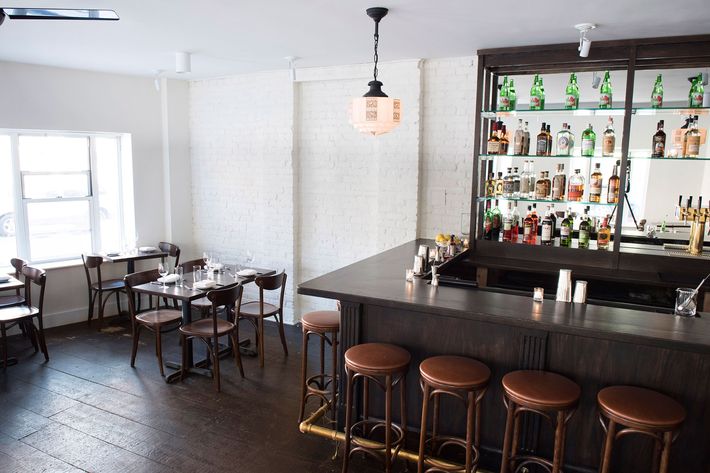 92 Calyer St., at Franklin St., Greenpoint; 718-389-3606
*A version of this article appears in the May 1, 2017, issue of New York Magazine.