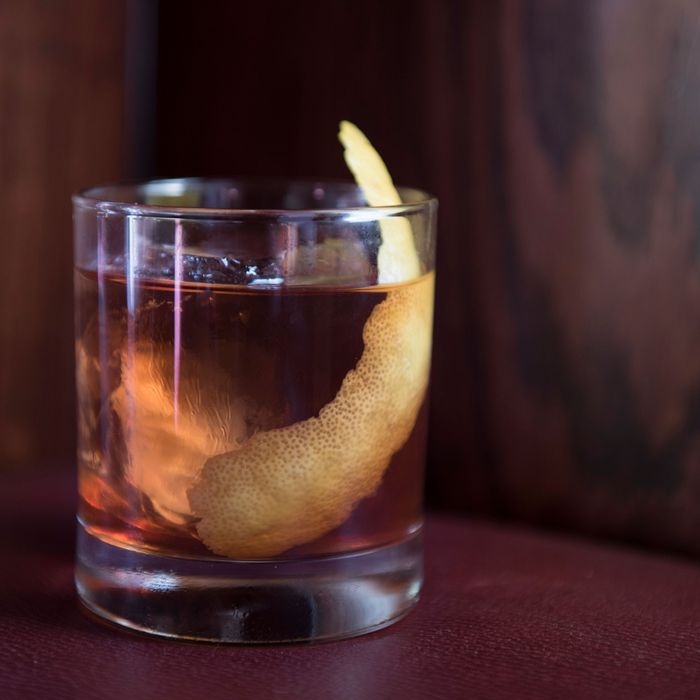 The Moga: Japanese whiskey, rhum, plum liqueur.
Photo: ©2017 Liz Clayman
When cocktail nerds talk about Japanese bars, they tend to think of quiet temples to precisely made mixed drinks. Places like Angel's Share and Bar Goto here in New York, or Bar Mimitsuka in Tokyo. But the owners of the newly minted Bar Moga in the West Village are going for something a little different. Named for Japan's equivalent of the flapper, called "moga" or "modern girls," the bar takes the idea of yōshoku, Japanized versions of food popular in the West, and runs with it for the whole concept. Decorated with vintage lighting and advertisements, and set to a soundtrack of Japanese surf rock and American R&B, the bar soft-opens tonight with a limited menu.
The woman behind the bar is beverage director Becky McFalls-Schwartz, who worked for one of modern bartending's most prominent figures, the late Sasha Petraske. Putting the idea of Japanese-Western fusion into practice, her cocktails (check out the menu here) are based on American classics, but made with Japanese ingredients like infused barley shochu (in the Espresso Martini–esque Woman in the Dunes), plum liqueur (the Moga), and Yuzu Omoi (Sleepwalk).
The food menu from SakaMai chef Takanori Akiyama also goes heavy on yōshoku. He'll draw on the genre's classics, like omurice, an omelette with chicken rice; hamburger steak with glazed carrot and demi-glace sauce; and curry doria, a gratin made with béchamel rice. The spirits-and-wine list will emphasize female producers, and to kick things off, McFalls-Schwartz will serve a special wine otherwise not available here: Suo Red Collection No. 2 is a collaboration between Napa's Helen Keplinger and Ntsiki Biyela, South Africa's first black, female winemaker.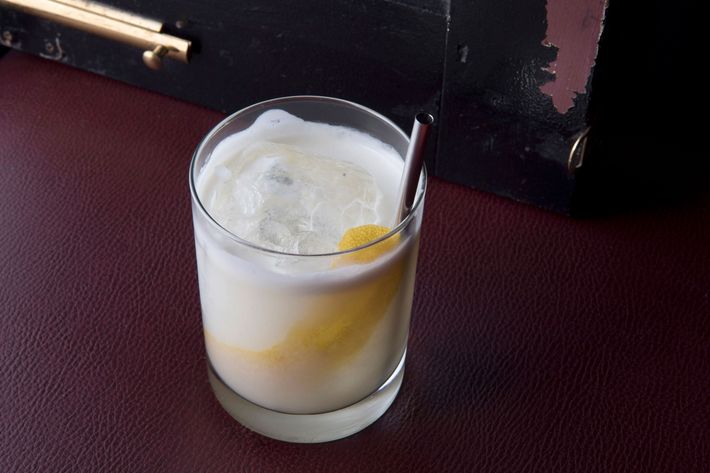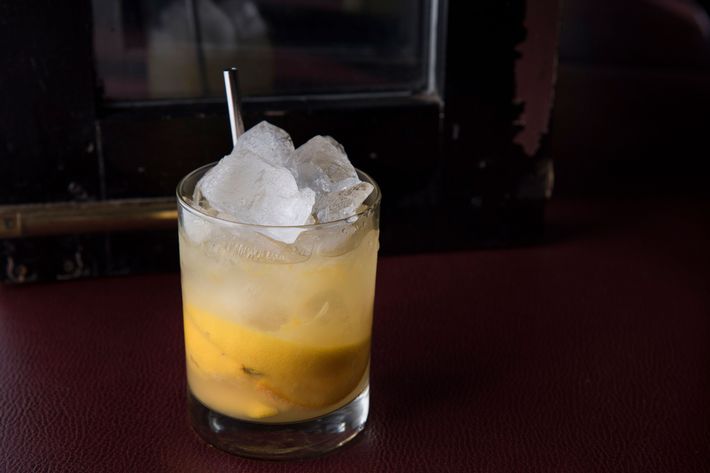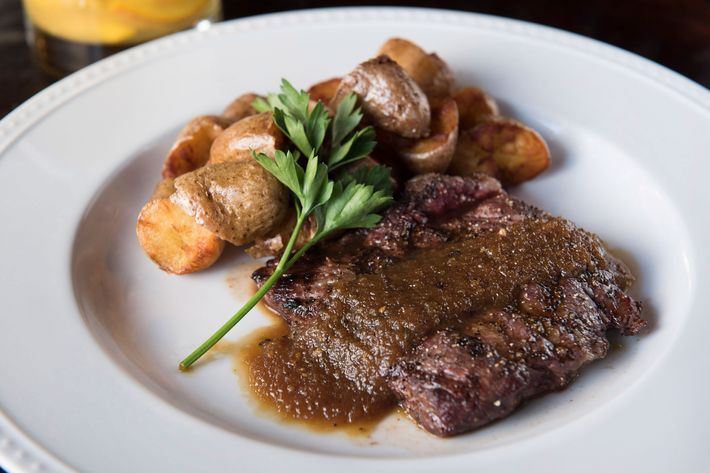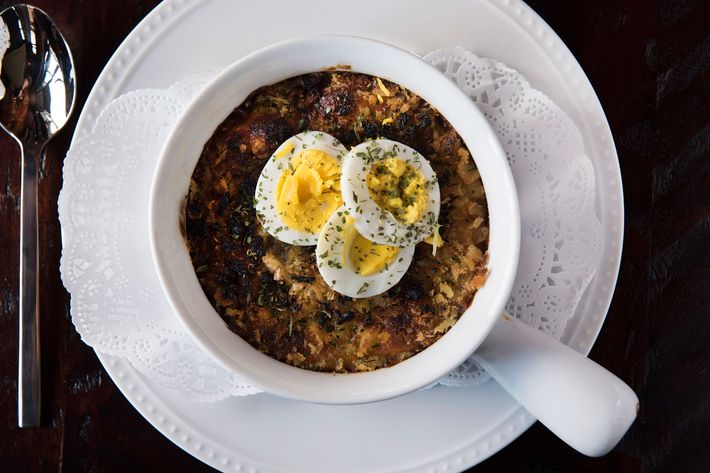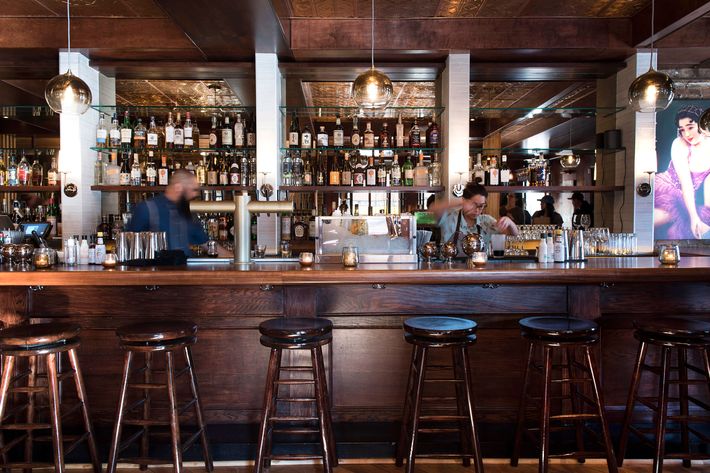 Bar Moga, 128 W. Houston, nr. Sullivan St.; 929-399-5853