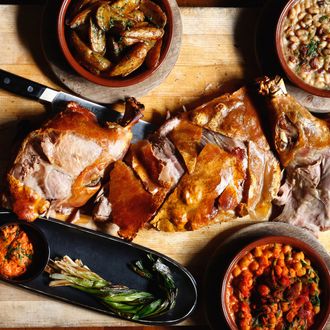 This month, Amada will host its first-ever Annual Pig Out.
Photo: Jason Varney/Courtesy of Amada
Every month in New York, there's bound to be a bewildering number of new dishes to eat, drinks to imbibe, and food-themed events to attend. It would be impossible to pack in every single thing each month, and the hardest part is often just figuring out what's really worth your limited time. So Grub kicks off each month with a curated collection of dishes, drinks, and events that should absolutely be on your agenda. Make your plans now.
1. Have crème-fraîche and salmon pizza for lunch at Emily on Saturday, then maple-butter pizza at Lady's on Sunday
This past Saturday, the handsome Downtown Brooklyn Italian restaurant Lady's opened ex-brunch (11 a.m. to 2:30 p.m.). Chef Aaron Harsha, who worked at Marea, has gone all in on the eggs — serving a bacon-egg-and-cheese pizza ($18); mushrooms-and-egg pizza ($18); a frittata ($16) with confit potato; and hanger steak and eggs ($24) with creamed chard. There's also a maple-butter pizza ($13) with Calabrian chili, if you're looking to go lighter, plus drinks like a grapefruit spritz ($12). Nearby in Clinton Hill, Emily will extend its lunch service to Saturday, opening from noon to 3 p.m., with dishes (prices still being determined) like a saki salmon, chopped egg, and dill-crème-fraîche pizza, plus a duck-sausage sandwich with hash brown.
2. See how April Bloomfield does corned beef at the Breslin
In keeping with its tradition, April Bloomfield's the Breslin will offer a special dinner for St. Patrick's Day on March 17. The meaty restaurant will serve its $28 corned-beef special, complete with braised cabbage, sauerkraut, and crushed potatoes. You'll also get Irish soda bread, brown bread, whole-grain mustard, and for another $5, a choice of Founders' Nitro Pale Ale or Victory's Donnybrook Stout.
3. Eat as much roast suckling pork as you want at Amada
On March 12, Jose Garces's Battery Park outpost of Amada will host its first-ever Annual Pig Out. For $75 a head (reservations required, call 212-542-8947), you'll get to feast on unlimited roast suckling pig. That'll also get you sides like rosemary, white beans, grilled chorizo, and Catalan-style chickpeas, along with a dessert of tartare de manzana with apple, bacon, caramel, vanilla, and bacon-fat Chantilly.
4. Head to this Jewish food event for Yemenite bread from Einat Admony, couscous, and excellent kreplach
Einat Admony has done a lot of work expanding New Yorkers' perceptions of what Jewish food can be beyond appetizers and kugel. On March 7 at 7 p.m., she'll join five other cooks for the Jewish Food Society's Schmaltzy, an evening of five dishes coupled with stories at the Henry Street Settlement. On the docket: Admony's kubaneh, a briochelike Yemenite bread; harissa pros Ron and Leetal Arazi's excellent couscous; kreplach by Anna Gershenson, who was recently featured in New York; Idan Cohen's schichttorte, a German layer cake; and knishes from Liz Alpern, one half of traditional-Jewish-food evangelists the Gefilteria. Tickets cost $32, but act fast, as there are only 30 left.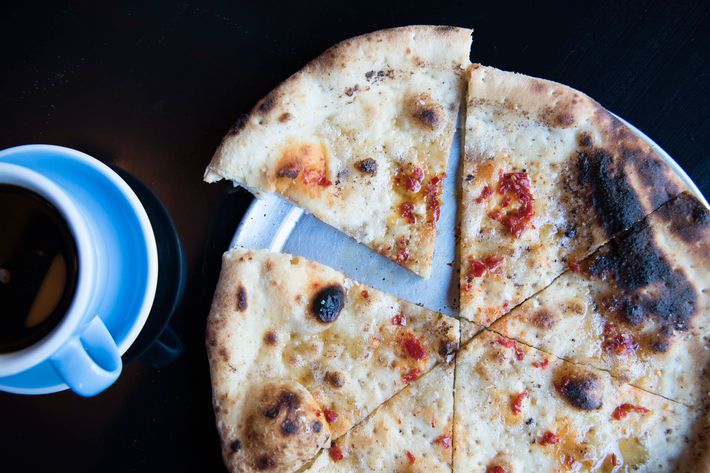 5. Check out a former New Yorker editor's art show focused on the restaurants of New York City
Starting March 18, former New Yorker editor, Man With a Pan editor, and artist John Donohue will display select prints from his ongoing All the Restaurants series at powerHouse On 8th. The project is an ambitious visual survey of New York's 24,000 restaurants, drawn with a lively flair in a manner that captures the energy of the city and its dining culture. Donohue only makes 365 prints of each drawing and sells them, in part, to raise money for organizations fighting for hunger relief.
6. Sit down for Gotham Bar and Grill's tasting menu inspired by influential French chefs
For the month, chef Alfred Portale's downtown institution Gotham Bar and Grill will serve a tasting menu ($75, four courses) inspired by the resurgence of French cuisine in New York, and by his time cooking under chefs like the Troisgros brothers, Michel Guérard, and Jacques Maximin. Dinner will start with a French 75, but otherwise change throughout the month. There might be amuse-bouche like deviled eggs with caviar, or duck terrine, Atlantic salmon in sorrel sauce, and roast leg of lamb with burgundy sauce. In keeping with the theme, wine director Heidi Turzyn will serve French wines at a discount. Make your reservation by calling 212-620-4020.
7. Check out the new Dumpling Spot from Xi'an Famous Foods
They're famous for their noodles, but Xi'an Famous Foods serves one of New York's most delicious dumplings in its lamb shuijiao served in a chili-oil sauce. Last week, the crew stealthily opened the aptly named Dumpling Spot pop-up at 67 Bayard Street (previously a Xi'an outpost) in Chinatown. You may have surmised already that the menu is all about dumplings, with a broader range of options including three treasures (pork, shrimp, chives), pork and cabbage, bok choy and mushrooms, and more. There's also sweet congee, braised beef, and a General Tso's chicken drumstick. On your way to lunch, read the surprisingly charming story behind the opening.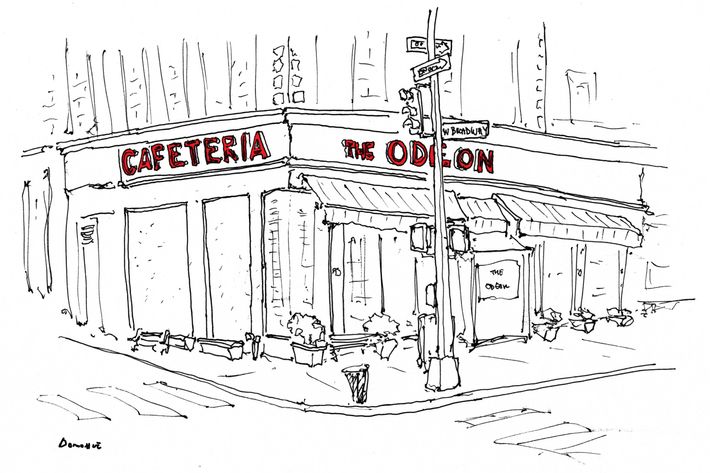 8. Have a pizza party at the just-expanded Speedy Romeo
Today, Speedy Romeo will double the size of its Lower East Side location, adding another 60 seats, along with family-style meals. James Beard Award winner Matthew Maddy designed the space, introducing antique green-steel shelving, and steel and aquamarine booths and banquettes. Groups of six or more will have the option to choose one of two meals. The first is the Triple Crown Menu, with Speedy Romeo signatures like stuffed peppers with sweet and hot soppressata, plus new large-format dishes like marinated and wood-grilled prime rib, porchetta with cheesy polenta, and roasted salmon or snapper. The other pie-centric menu — the Fight for Your Right to Pizza Party — features all-you-can-drink prosecco or beer, cocktails like a brass monkey bowl, and desserts like a banana-split-sundae extravaganza. Over in Clinton Hill at the original Speedy Romeo, they're serving a special calzone through March 7. A collaboration with Rucola, the Sloppy Giuseppe is made with pork Bolognese, béchamel, and provel cheese, and garnished with chili oil, pecorino Romano, and grated nutmeg.
9. After the Met Breuer, try toasted feta dumplings from the new chef at Amali
After shuttering his Bushwick favorite Fritzl's last year, Dan Ross-Leutwyler has reemerged as the executive chef of the Upper East Side's acclaimed Amali. Since joining the kitchen, he's introduced a slew of new dishes to the menu, including a saganaki crostini with graviera cheese ($16); toasted feta dumplings with kabocha squash ($28); and a breakfast sandwich with sage-ginger sausage and fried shallots for brunch ($18). Downtown, there's another chef shuffle: Sungchul Shim, who worked at Bouley and Per Se, is now the executive chef at the West Village's Neta. Offered both à la carte and as part of an omakase ($110 to $230), his additions to the menu include uni porridge with mochi rice ($27), and miso-honey-butter shrimp tempera ($17).
10. Drink beer at Threes Brewing's Greenpoint pop-up with brewers like Evil Twin and Suarez Family
In February, Gowanus's Threes Brewing temporarily took over a Greenpoint space, most recently home to Cassette, with plans to post up for a few weeks. Now, they'll extend their stay through March, with plans to expand food offerings from the Meat Hook, and events to make it more on par with the original space. They'll put that plan into action tonight with an Evil Twin beer-release party, followed by events every Wednesday with Interboro, Hudson Valley Brewery, and Suarez Family Brewery.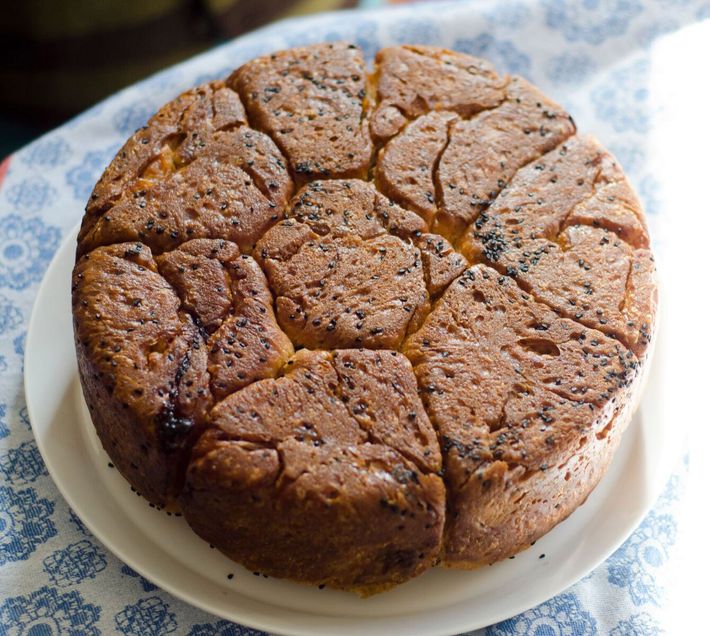 11. Dine on pintxos for a good cause with Huertas
East Village Basque restaurant Huertas will join the others in New York using food and drinks to raise money for good causes. Going forward, it will donate $2 from every Pintxo Me ($20) to a different charity every month, selected through an anonymous survey of staff. Last month, it was Girls Write Now; and for March, it will be Advocates for Children of New York, which helps city children who are at great risk for discrimination in school or academic failure because of poverty, sexual orientation or gender identity, homelessness, and other reasons.
12. Sample Persian food with celebrated cookbook author Naomi Duguid
Naomi Duguid — the cookbook author who has written about the food of Burma, Northern China, and other cultures — will be in town on March 22 to discuss the food of Persia and its influence on other cuisines, the subject of her latest book. The discussion ($40 for nonmembers, $22 to $25 for members) will be held with the Culinary Historians of NYC at Anthroposophy NYC, and Persian dishes like khoresht fesenjan (pomegranate, walnut, and chicken stew), beet borani, Georgian chakapuli, and more will be served to start the night.
13. Attend a benefit for an organization that helps at-risk youth through culinary training and careers
From 5:45 p.m. to 9 p.m. on March 8, the Careers through Culinary Arts Program (C-CAP) will host its annual benefit. Tickets are steep at $600, with VIP access at $800 or $1,000, but it's for a good cause: The dinner will support the organization's efforts to offer culinary-job training, internships, scholarships, career opportunities, and much more for at-risk youth. Gramercy Tavern and Untitled executive chef Michael Anthony will be given the C-Cap Honors Award, and will be one of more than 30 chefs — including Daniel Boulud, Missy Robbins, and Daniel Eddy — preparing food.