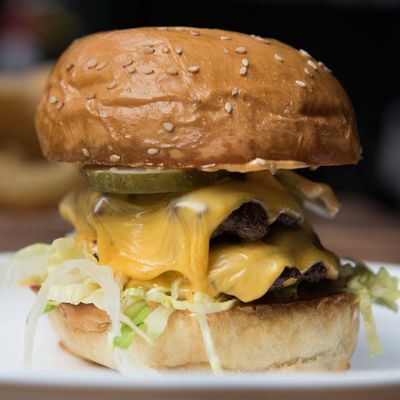 The fast-food-style Smash Burger is a default double, with two Pat LaFrieda three-ounce patties and American cheese on a sesame-seed bun.
Photo: Liz Clayman
What do a fine-dining chef from Texas and his two Irish-immigrant partners call their new West Village bar? The Spaniard, of course.
The name is a tribute to a few fondly remembered public houses in Ireland, the homeland of the founders of a mini-empire of seven bars scattered across Manhattan and Astoria. They include Bua, Sweet Afton, and the Penrose, all of which serve better-than-it-needs-to-be bar food conceived by chef PJ Calapa, a veteran of Ai Fiori and Nobu. At the Spaniard, which opens next week opposite Sheridan Square, Calapa has become a co-owner, and for the first time, he'll be on-site running the kitchen — until he embarks on his own solo restaurant project.
The space is well-known to Village drinkers: Before it was the Spaniard, it was Oliver's City Tavern, and Boxers before that. Its location and layout, with its vaulted ceilings and landmark designation, put the owners in mind of iconic New York taverns like Old Town and P. J. Clarke's, which served as inspiration. Brooklyn's Home Studios installed tiling, custom fixtures, green-leather booths, and a back-room "snug." The bar is stocked with 100 whiskeys, half of them Scotch, and the cocktail list calls out whiskey drinks like the Penicillin and a rosemary Manhattan. "It's sort of an old Irish pub meets a New York tavern," says Calapa. "It feels like it's been there a hundred years."
History provided a starting point for his menu, too, which includes classics like oysters Rockefeller and steak tartare in addition to such modern-appetite concessions as chopped-broccoli salad and farro risotto. The 12-ounce rib eye is an homage to the bar at Keens. "I want it to be your favorite neighborhood steak," he says. Of course, few corner taverns make their own steak sauce and hot sauce — or grind beef tartare to order. Take a look at the space and some of the food.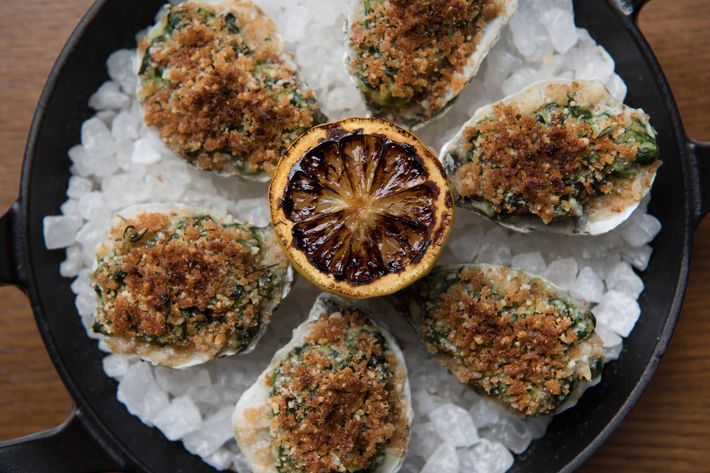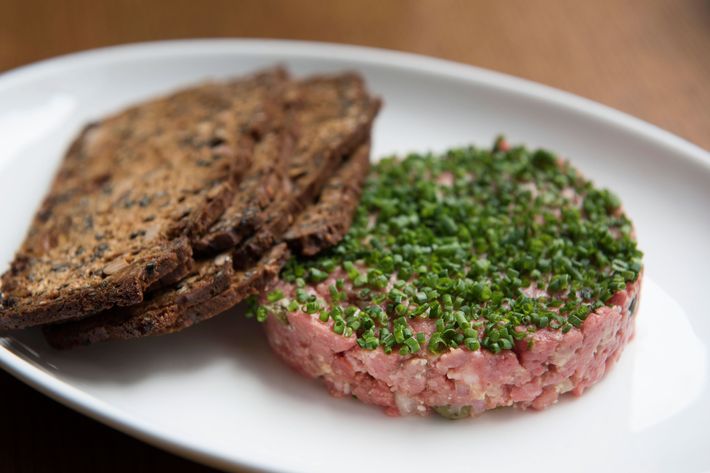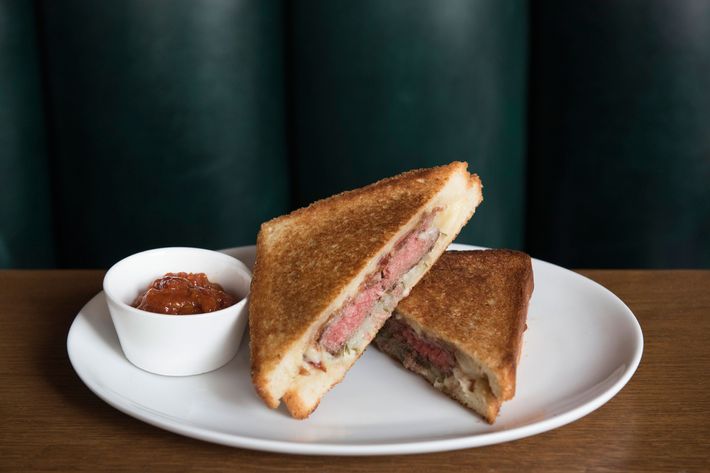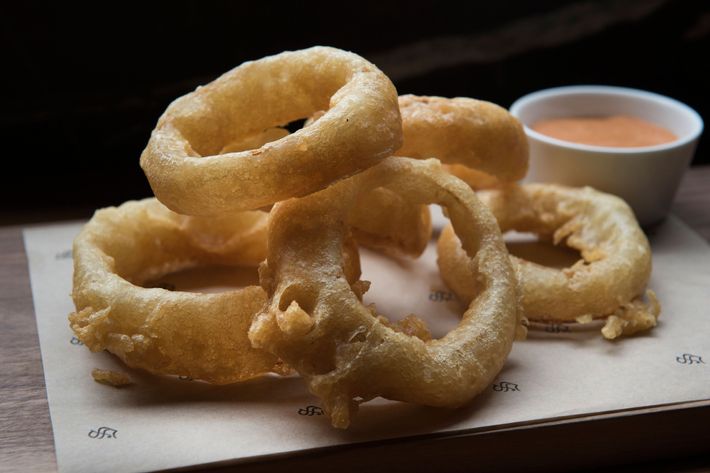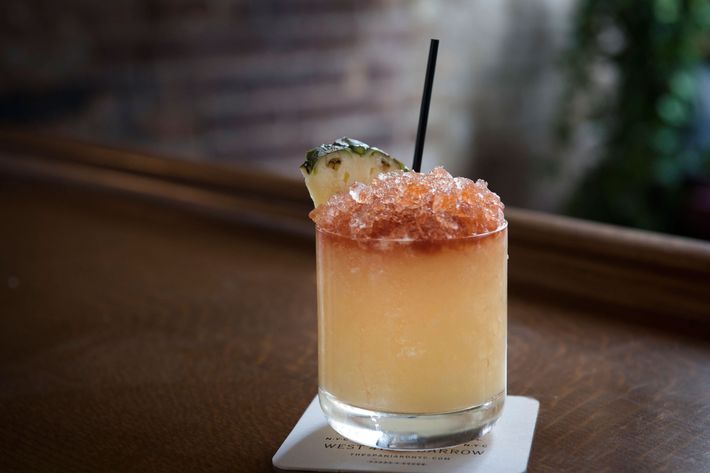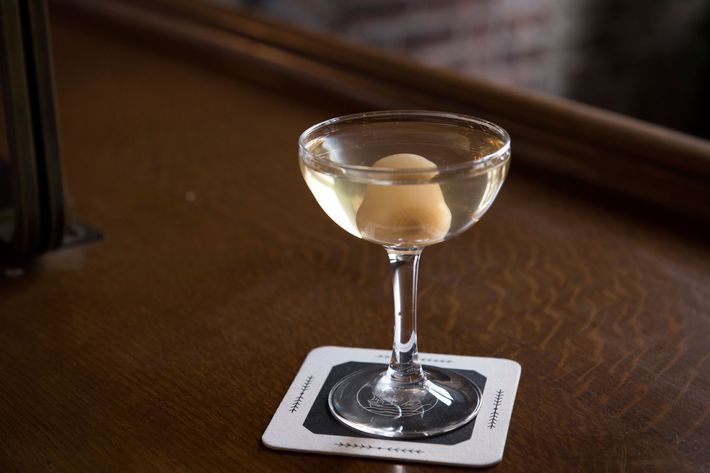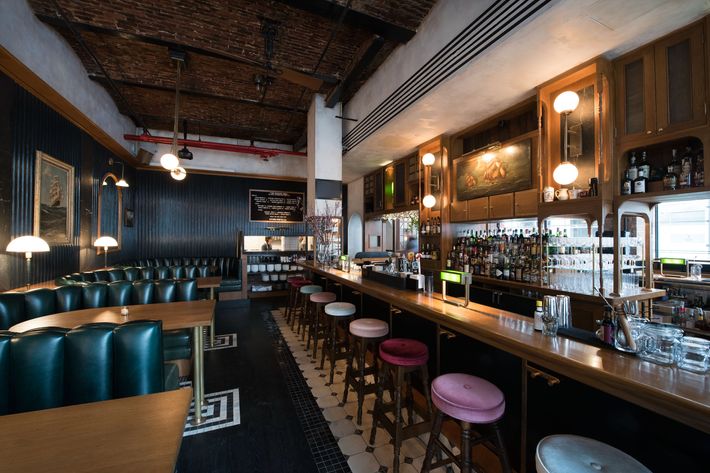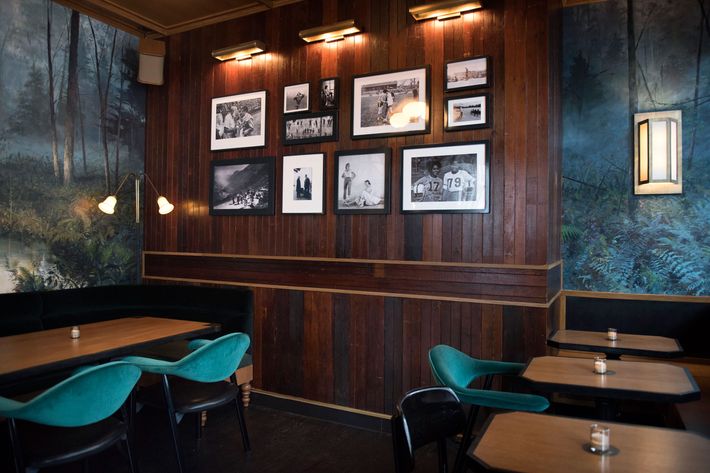 190 W. 4th St., at Barrow St.; 212-918-1986