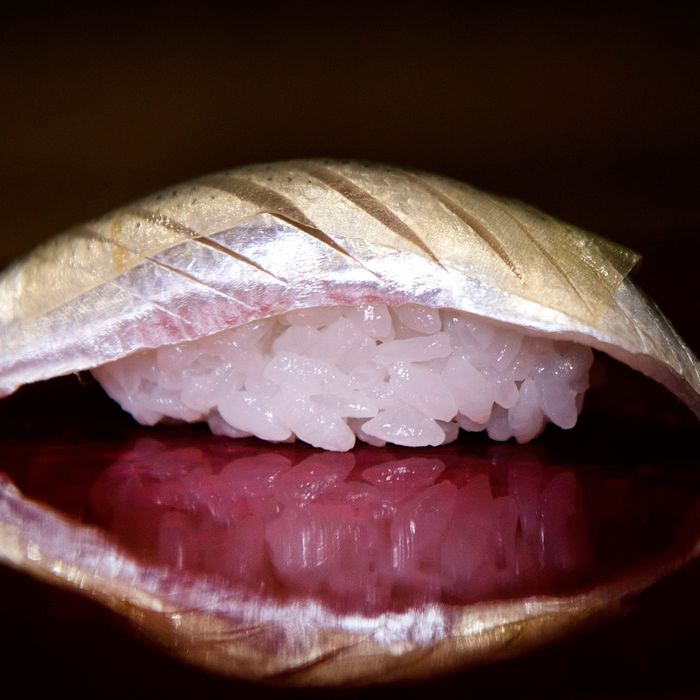 Kohada or gizzard shad.
Photo: Liz Clayman
Long before the omakase onslaught of the late 2000s, there was Sushi Zen. The midtown restaurant was one of a few that, thanks to an influx of Japanese expat salarymen, introduced New Yorkers to the pleasures of raw fish and sushi beyond California rolls. It closed in 2016 after 33 years, but chef Toshio Suzuki — who trained Masaharu "Iron Chef" Morimoto — didn't stay off the nigiri circuit for long. Together with his son Yuta, he has returned for his second act, Suzuki.
A multi-concept restaurant, it includes a ten-seat sushi counter run by Toshio (called Satsuki), a cocktail bar (Three Pillars), and a 66-seat kaiseki restaurant (that's Suzuki). The kaiseki comes from Takashi Yamamoto, the former chef in charge of prepared dishes at Zen, while Alex Ott, a German bartender with alchemist aspirations, has created a menu of elixirs for Three Pillars. Those drinks will, according to a menu on the restaurant's website, give you "ancient energy," or act as a "gym substitute."
As you might expect, this isn't bargain sushi. Kaiseki menus will range in price from $70 to $150, with another menu at "market price" — while dinner at the sushi counter will, for now, cost $130 if you're an early bird (read: at 5:30 p.m.) or, otherwise, $250. Both Three Pillars and Satsuki are currently in soft-open mode, with Suzuki set to start serving kaiseki meals on April 5.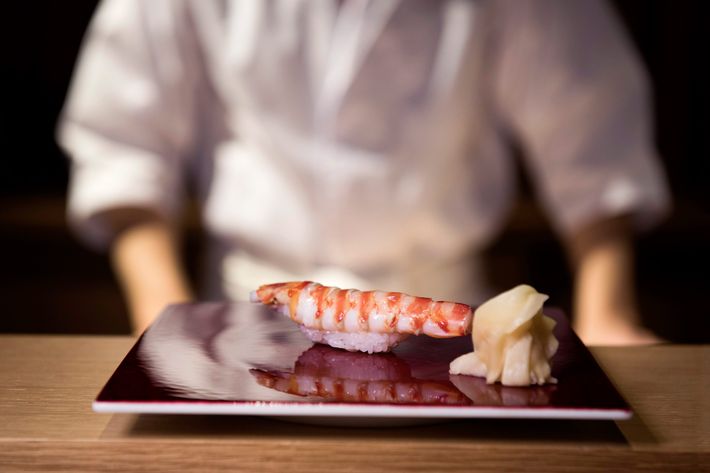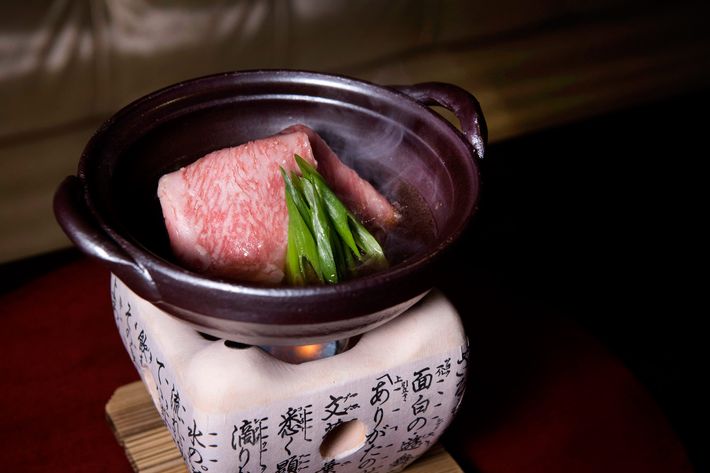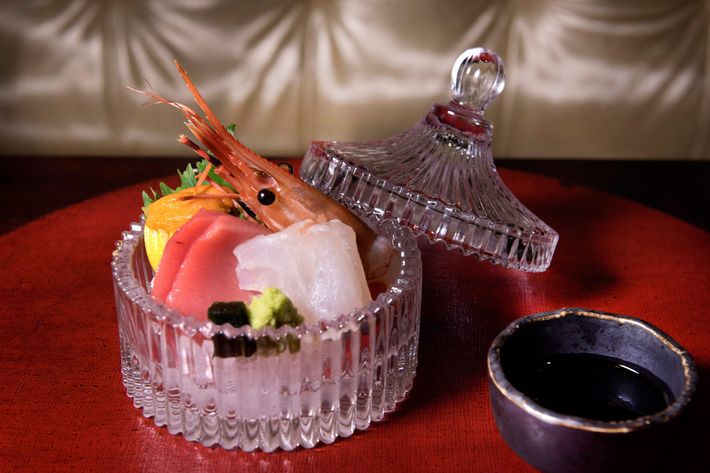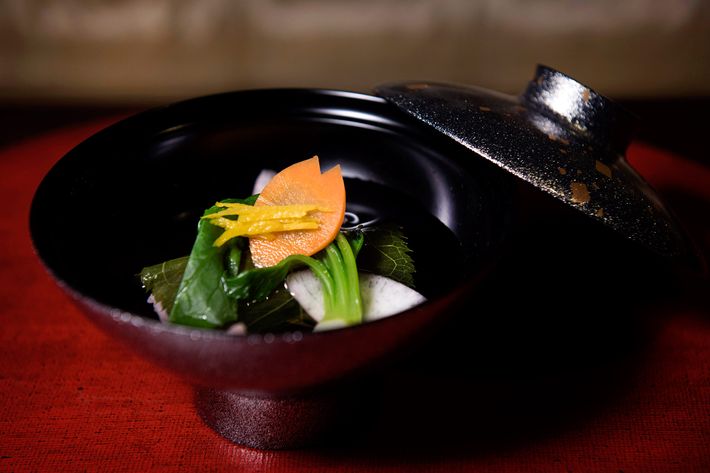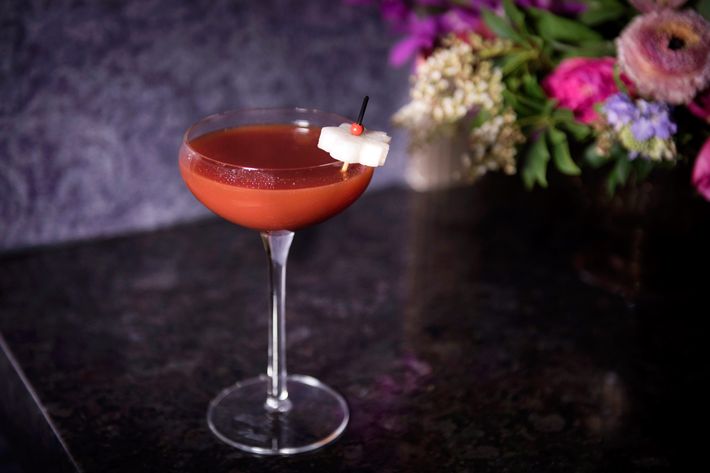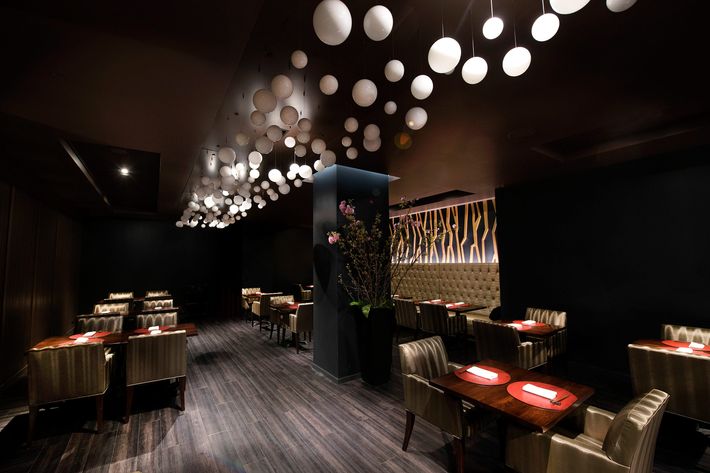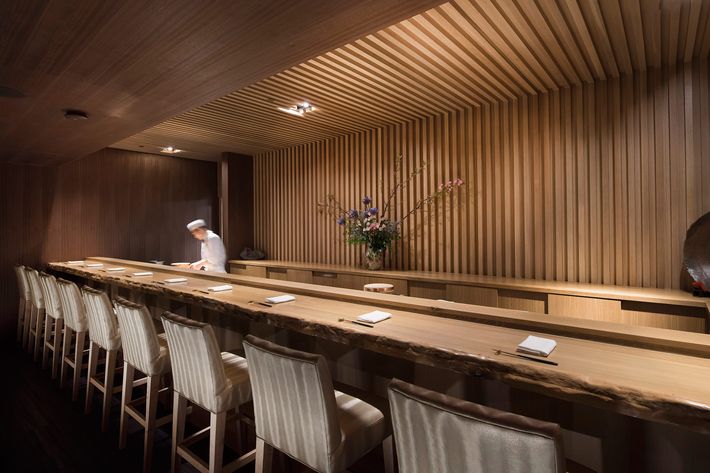 Suzuki, 114 W. 47 St., nr. Sixth Ave.; 212-278-0010