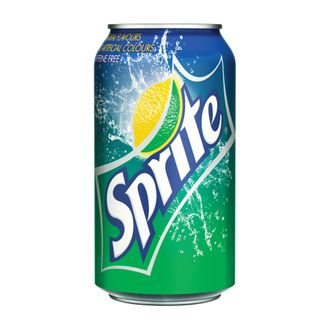 About to be a little less popular in Nigeria.
If Coca-Cola called it "misleading" when California tried to slap soda cans with obesity-warning labels, imagine the reaction to this news: A court in Nigeria has decided that two very popular Coke drinks there, Sprite and Fanta, are literally "poisonous" when consumed alongside vitamin C. A judge serving on Lagos's High Court has ordered Nigerian Bottling Company, the local manufacturer of those drinks, to add labels warning consumers that they could be dangerous.
The backstory on the case itself is complicated — in short, it started in 2008, when a Lagos businessman filed a lawsuit arguing he'd purchased large quantities of Nigerian Sprite and Fanta to export to England; but when they arrived, U.K. health authorities ran tests and concluded they weren't fit for human consumption because the levels of benzoic acid and a food coloring called sunset yellow were so high, they posed a health risk if mixed with ascorbic acid. Fast-forward to the ruling this month, and the judge has widened the attack to include Nigeria's own food regulators, who he calls "grossly irresponsible" for certifying the safety of Fanta and Sprite, even though they can become "poisonous in the presence of ascorbic acid." Maybe the weirdest part: Nigerian Bottling Company's defense was partly that its sodas aren't intended for export — so, they're, like, for Nigerians only — moving the judge to write that the company's products "ought to be fit for human consumption irrespective of color or creed."
Both the Nigerian Bottling Company and the federal food-safety agency are appealing the ruling, essentially arguing: "But Coke's products don't exceed benzoic acid limits in Nigeria …" They cite limits set by the U.N.'s Food and Agriculture Organization, which technically wouldn't label the sodas as dangerous, either. Permissible ingredient levels vary by country, depending on "a number of factors such as climate," they say. (England is more temperate, versus the tropics where higher preservative levels are needed.) Regardless, the BBC reports the fiasco has basically caused "an uproar" among Nigerians, who aren't so sure they still want to drink a soda that's considered unsafe for humans in any part of the world, and several consumer groups have called for immediate boycotts.