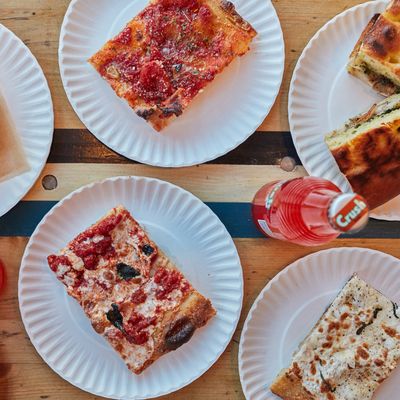 The spread.
Photo: Miachel Breton
Before Ivan Orkin rose to fame running ramen shops — first in Japan, and then in New York — he was a kid from Long Island. The noted Japanophile has an affinity for regional American food, too, which is why Ivan Ramen's menu has also featured riffs on Detroit's "Coney Island" chili, and a Catskills roast-pork sandwich. Still, it's a little surprising that, for his next act, he and partner David Poran have tapped former Ivan Ramen chef Michael Bergemann to open Corner Slice, a coffee shop, bakery, and pizzeria in the Gotham West Market, on Tuesday.

While Orkin has lent support to the venture, Bergemann, who worked on the pizza over the last year and is a partner in the business, is the man responsible for the slices. He's riding the square-pizza wave here, serving tomato, cheese, and white pies with toppings like roasted onion, hot sopressata, pickled chilies, and meatballs. The pizza itself is also thinner, and not as dense as other square pies you may have had recently.
Despite the constraints of the snazzy 400-square-foot space, previously home to a Blue Bottle outlet, pizza is just the beginning of the varied and thoroughly Italian-American menu. There are meatball and porchetta sandwiches for lunch, a breakfast sandwich stuffed with peppers and egg, an "antipasto style" green salad, and classic desserts like root-beer floats or lemon ices.
Bergemann will also put his baking chops to good use with a robust selection of clever baked goods, including semolina chocolate cake, olive-oil-pistachio muffins, coffee cake, and — take note — individual-sized salami-and-cheese-lard bread rolls. Of course, there's coffee, too, with the usual roster of espresso drinks, rounded out by a malted cold brew. The shop is in soft-open mode until March 13, at which point it will expand its hours. In the meantime, take a look at some of what will be on offer.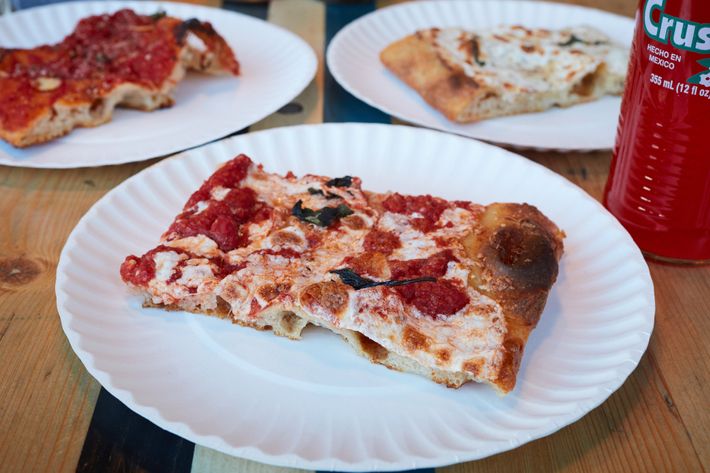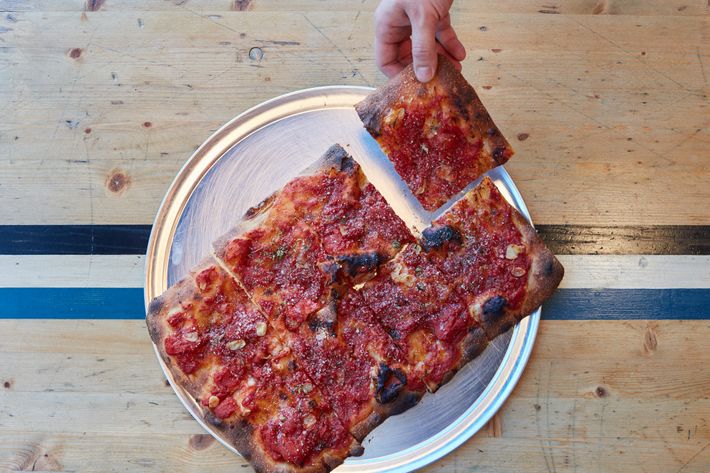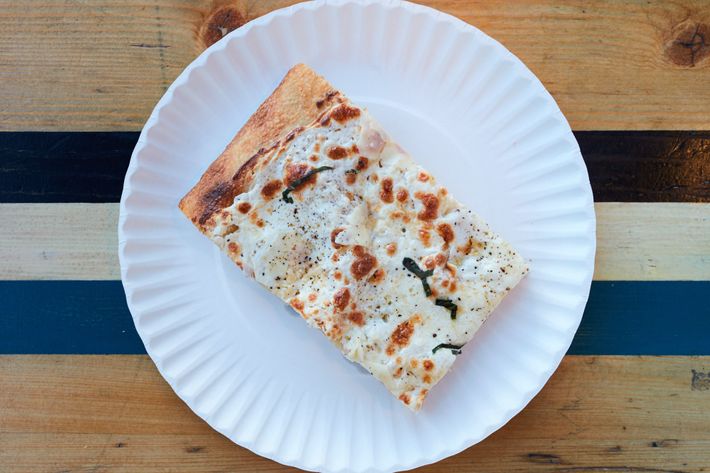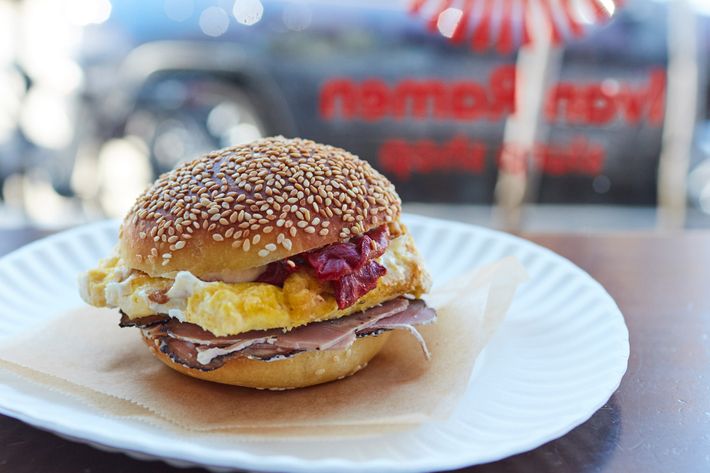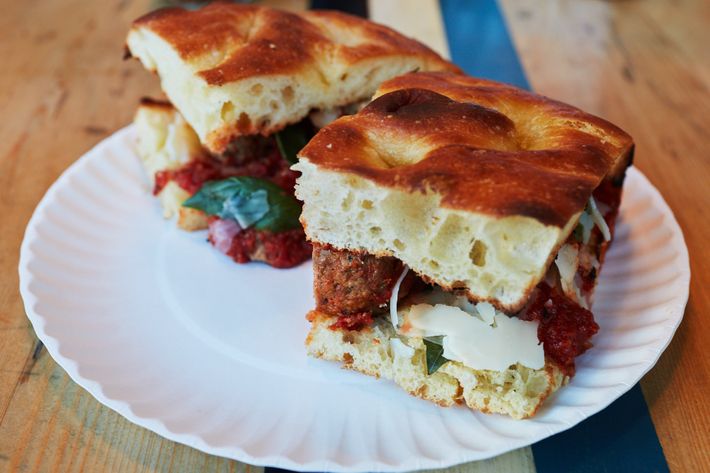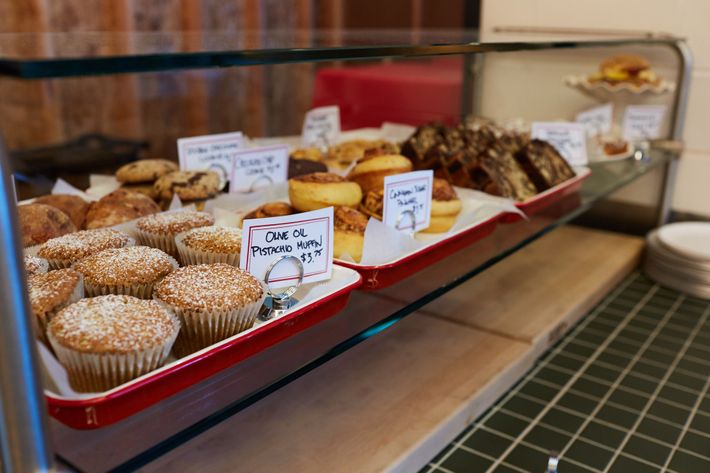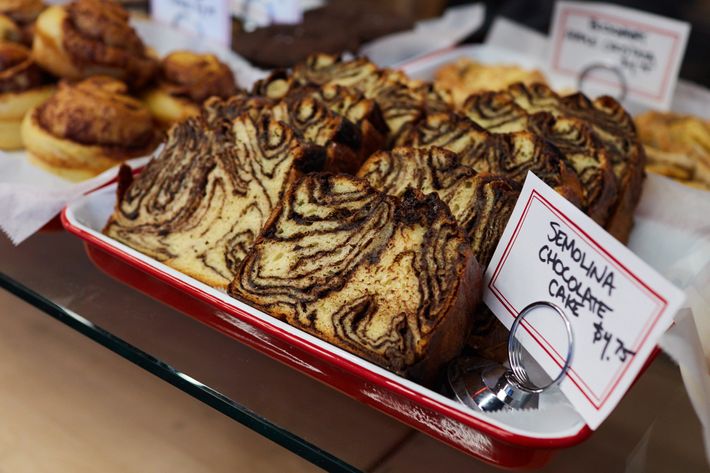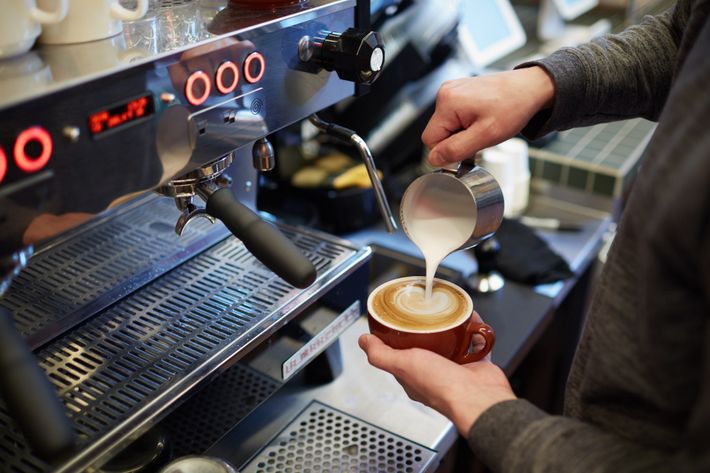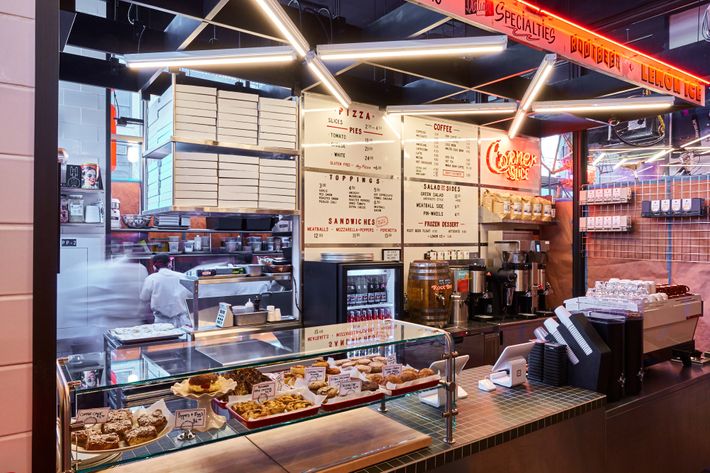 Corner Slice, in the Gotham West Market, 600 11th Ave., nr. W. 45th St.; 212-582-7940.