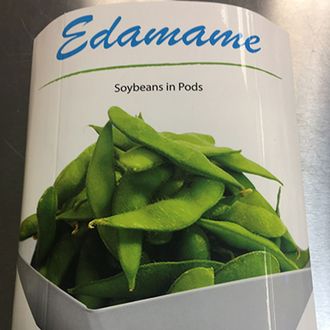 Have to get your soy from another source.
Photo: FDA
The nation's largest supermarket sushi supplier has recalled edamame in 33 states, warning listeria may have hitched a free ride inside the packages. Advanced Fresh Concepts is sort of a grocery-world gray eminence that runs more than 3,300 of the sushi bars you find in Kroger, Walmart, Wegmans, and other big grocery chains — those spots that stock ready-to-eat salmon rolls and avocado salads. According to the FDA, the company detected the no-fun bacteria during random testing of the whole-pod variety it sells at sushi counters and in certain cafeteria settings (corporate dining halls and the like).
The company has asked retailers to pull any 8-ounce packages marked with sell-by dates of January 3 to March 17. Consumers unsure if what they bought is part of this recall should call up the store they purchased it from; tainted products can be thrown out, or returned for a full refund.