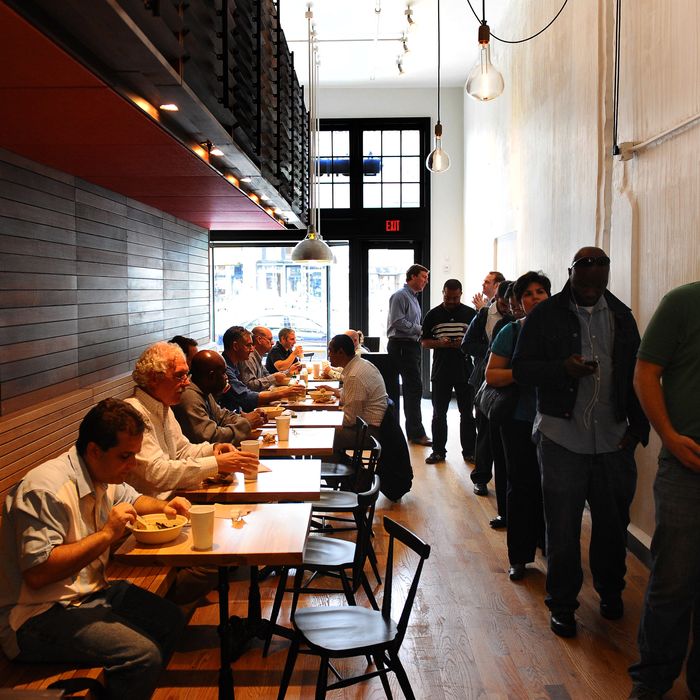 Bye-bye, ShopHouse.
Photo: Jonathan Newton/The Washington Post/Getty Images
Long live the noodles. Chipotle will shutter all 15 of its ShopHouse Southeast Asian Kitchen stores on March 17, officially putting an end to the company's bid to become the Chipotle of Asian fusion. The chainlet certainly wasn't helped by the struggles the burrito behemoth has experienced ever since its series of food-safety scares in 2015, with its sales numbers still declining as of January 17, and the company resorting to devices that suck pathogens out of the air.
It was a short run for ShopHouse, which debuted in 2011 with a Washington, D.C., location. At the time, Chipotle's star was rising, Steve Ells could do no wrong, and the concept of Americanizing Southeast Asian flavors made people think ShopHouse could be the next big thing. But it never took off that way, and its biggest moment may have come in 2013, when a chef who did R&D for Chipotle filed a lawsuit alleging that Ells ripped off Momofuku's David Chang, though the restaurant group wasn't involved in the suit.