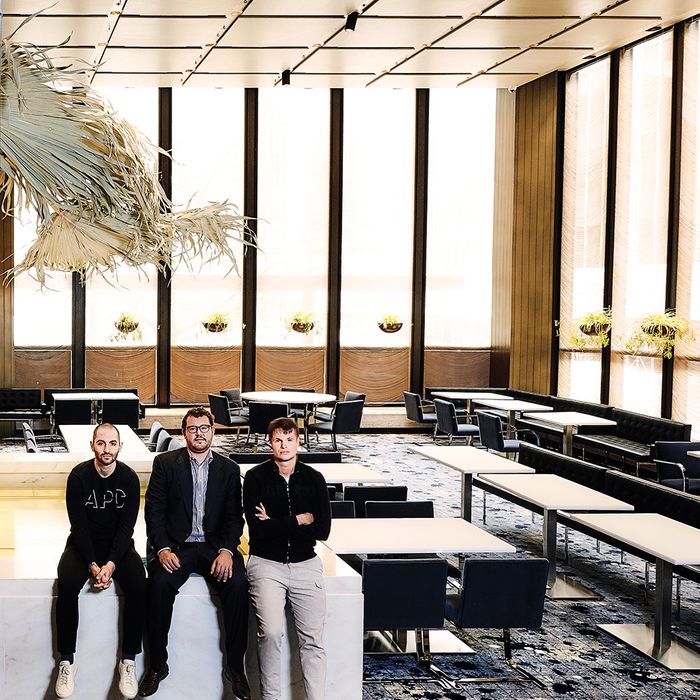 Sitting on the edge of hot water.
Photo: Bobby Doherty/New York Magazine
Developer Aby Rosen and the Major Food Group had to play it safe in revamping the landmarked space formerly home to The Four Seasons. They probably weren't expecting a fight over a name, though. But, the New York Post reports, that's what they've gotten with the Landmark, a name that restaurateur and celebrity chef Marc Murphy says is just too similar to that of his nearby restaurant, Landmarc.

Murphy has sued Major Food Group, saying the name infringes on his trademark and will confuse diners — especially because they're pursuing the same well-heeled demographic. According to the chef, the names sound "phonetically identical," which Grub confirmed by saying both names out loud. In the lawsuit filed by Murphy's Anvil NY, the chef requests that Landmark's backers be ordered not to use the name. Neither Rosen nor Major Food Group responded to requests for comments by the Post, as they were likely too busy racing around on their $10,000 Viennese dessert carts.