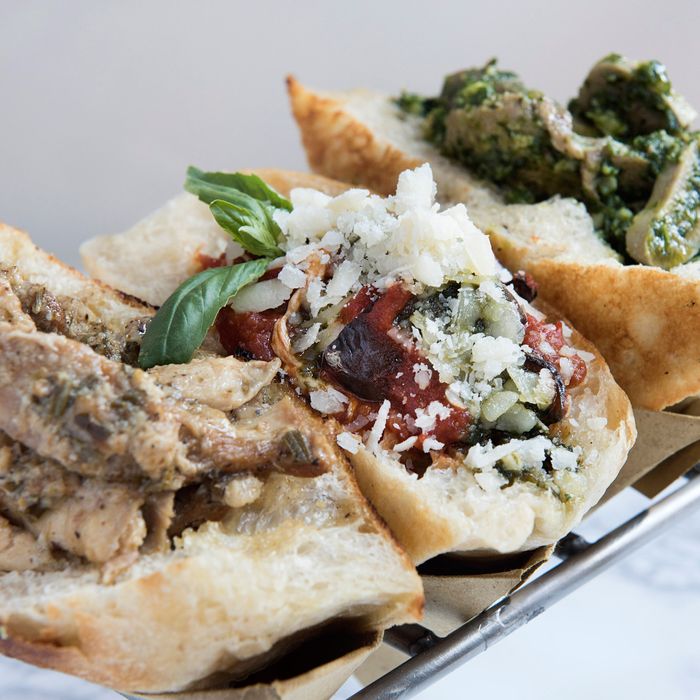 Trapizzino are made by stuffing pizza bianca with classic Roman dishes.
Photo: Liz Clayman
Since the Italian chef Stefano Callegari first introduced his trapizzino to Rome in 2008, the dish has quickly become one of its most popular street foods. A sort of next-level pizza pocket, it's made by baking squares of pizza bianca, slicing the loaves in half into triangles, and stuffing them to order with traditional Roman dishes like braised oxtail. With his business partners, Callegari has opened seven locations of Trapizzino around the Eternal City and, last summer, expanded internationally for the first time to Japan. Today, Callegari opens his first American location at 144 Orchard Street on the Lower East Side.
Rome might be bound to tradition culturally, but Callegari has always shown a willingness to be creative: take his cacio e pepe pizza, inspired by the classic (and recently trendy in New York) pasta. But while trapizzino itself was new for Rome, it's essentially a portable way to enjoy old-school Roman dishes like chicken cacciatora, braised pork with rosemary and fennel pollen; stracciatella with Sicilian anchovies; and pumpkin with crushed almonds and Pecorino cheese. The menu also includes a more traditional Roman street food in suppli or rice balls, which here come with fillings à la pasta dishes like carbonara and arrabbiata. There will be Italian beer and wine, too, to wash down your coda alla vaccinara trapizzino, too.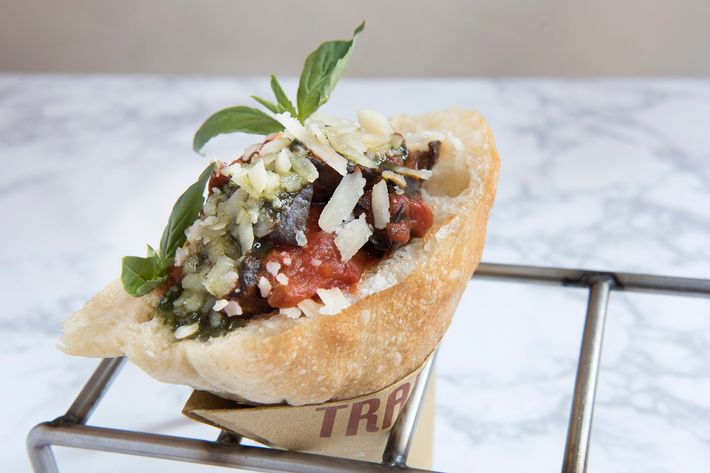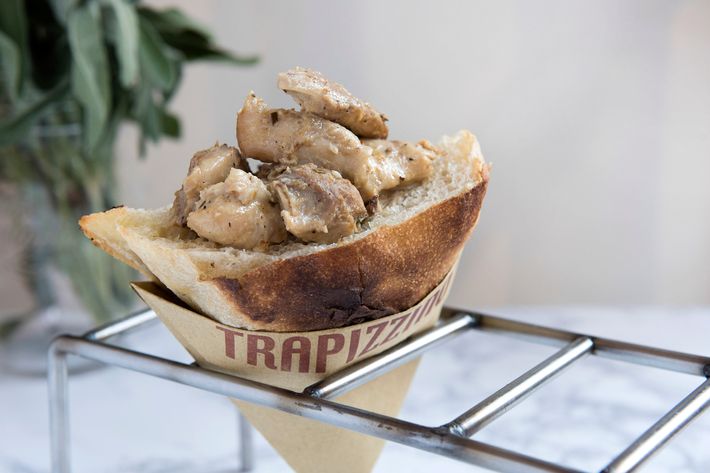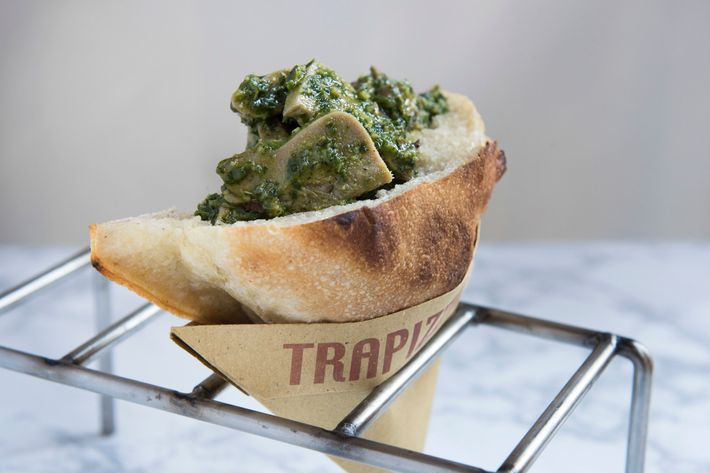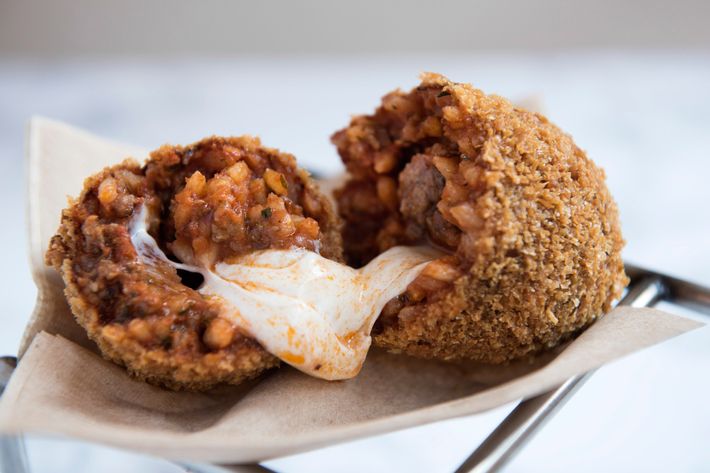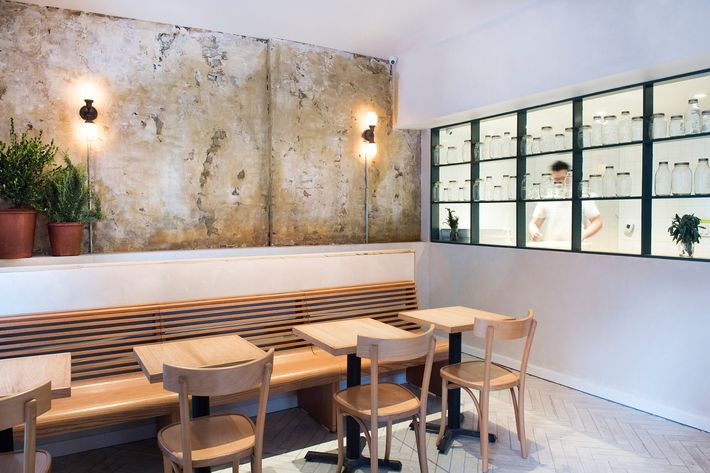 Menu [PDF]
Trapizzino, 144 Orchard St., nr. Rivington St.; 212-475-2555