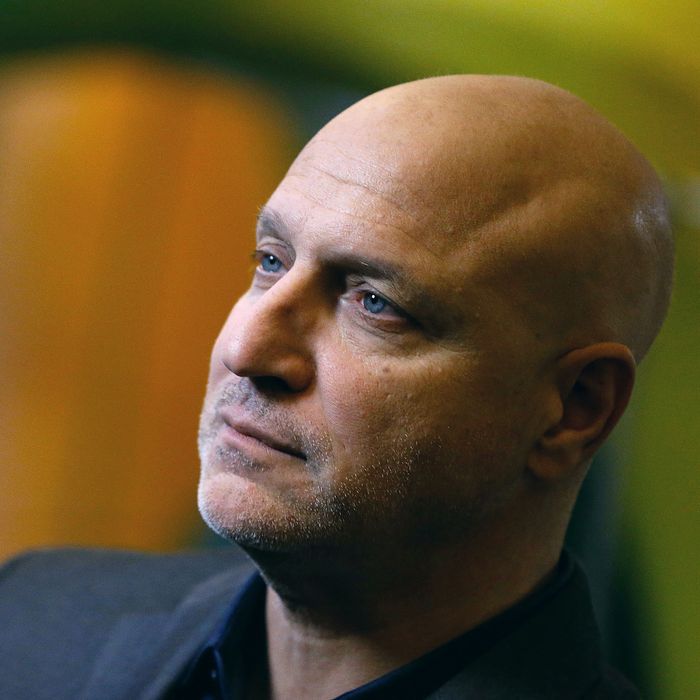 He recently closed Colicchio & Sons.
Photo: John Lamparski/WireImage
Prepare to say good-bye to another classic New York restaurant: On April 30, after 15 years in business, Tom Colicchio will close Craftbar. This news comes just a few months after he closed Colicchio & Sons. While he offered no explanation for the latter, Colicchio is explicit about the cause of this decision — his landlord raised his rent by 50 percent, to $60,000 per month.
It's also likely, though, that Craftbar — a sister restaurant to the more upscale Craft — couldn't keep up with the times, and the constant influx of competition in New York. The menu is comprised of comforting dishes that have become ubiquitous, and arguably dated: whipped-ricotta toast, a kale-and-squash salad, veal-ricotta meatballs, and buttermilk-fried chicken.
Craftbar moved to a bigger space in 2007, but when it first opened, in 2002, Colicchio pioneered this model of a restaurant — one that's equally casual and refined. New York's restaurant critic, Adam Platt, explains:
"The original Craftbar, in many ways, was quietly even more influential than Craft. Many chefs cooked there, including David Chang, and it was the template for the modern Brooklyn hipster restaurant: bar dining, diner-style booths, comfort food, done in an elevated way. Gourmet bread-sticks lined the bar; it was casual food done in an exceptionally sophisticated way. Everyone from Chang to Torrisi to the whole daisy-chain of tattooed super-chefs owe a debt to that restaurant. It was a great restaurant and much imitated — the ultimate two-star dining bar, and now there are a million of those all over the world."
Fortunately, Colicchio can focus his attention on Fowler & Wells — and since it's inside a hotel, he won't have to stress over the rent. Even for chefs with more financial stability (Top Chef made Colicchio a food-TV megastar), opening a hotel restaurant has become an increasingly attractive option, offering much-needed security.