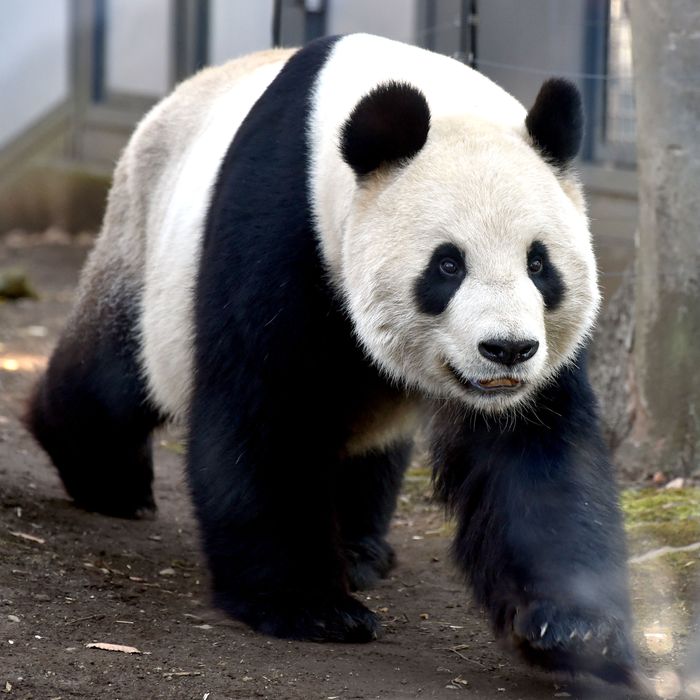 Their fates are forever bound together.
Photo: KAZUHIRO NOGI/AFP/Getty Images
Nothing has ever gone so well for anyone after such a brief tryst. Tokyo restaurant operator Totenko Co. saw its stock rise 2.9 percent following the announcement of the 52-second mating session between Ueno Zoo giant pandas Shin Shin and Ri Ri. That bump is five times its three-month average, all thanks to two members of the world's most incompetent animals species, and hopes are that a baby panda would boost local tourism. The company operates its flagship restaurant within walking distance of the zoo, and shares something of a symbiotic relationship with the zoo's pandas. Back in 2013, the company's stock also jumped when Shin Shin appeared to be expecting — only to plunge once it was discovered she had shown false signs.