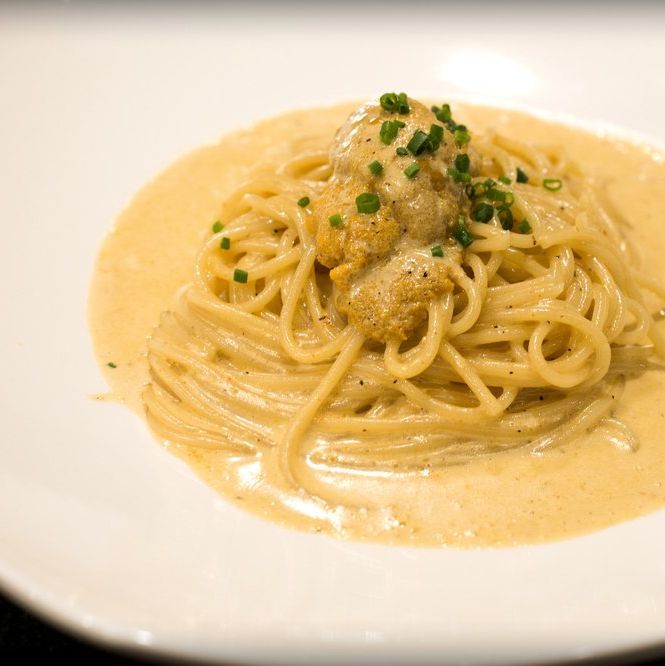 Uni, uni, uni, uni, uni, some tuna.
Photo: Miyabi Uni
Tired of having to spend your nights hopping around from restaurant to restaurant just to get your favorite uni pasta, your other favorite uni pasta, and your favorite uni hand roll? In Los Angeles, uni lovers (once again) don't have to suffer that terrible indignity. A new restaurant called Miyabi Uni has opened in Torrance in the South Bay, a hub of Japanese cuisine, and promises to make all of your uni dreams come true.

The chefs are no strangers to this all-uni-all-the-time thing either, as they worked at the defunct Maruhide Uni Club before it closed. With over 20 dishes made with uni on the menu, just imagine the possibilities. You can start with uni cream croquettes and Kobe beef and uni rolls, sip on uni-miso soup, feast on uni donburi and uni aglio e olio, and if you want, have some scallop sashimi or something. If you weren't already sick of uni, now's your chance.