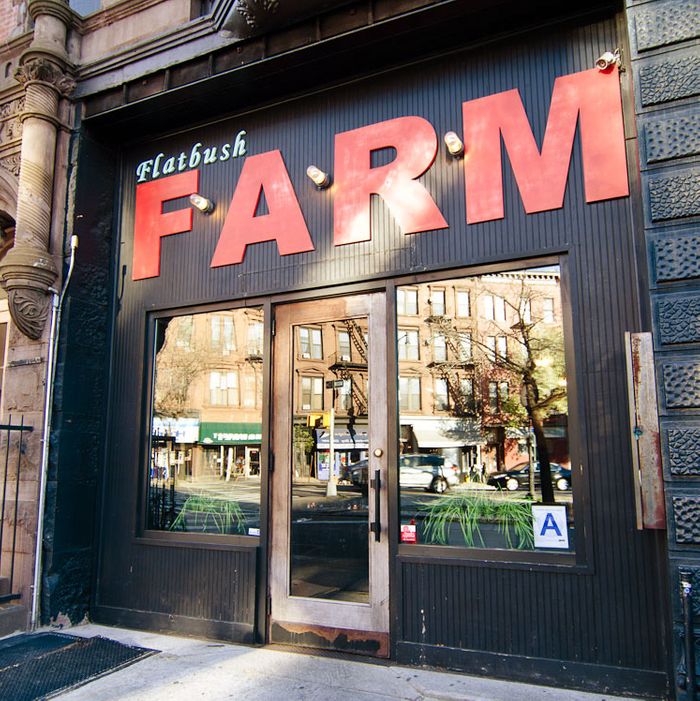 Say good-bye before February 25.
Photo: Dave Ratzlow
Farm-to-table would eventually become a meaningless cliché, but when Flatbush Farm opened in '06 it was one of the restaurants that ushered in the all-things-local-and-seasonal New Brooklyn age. Like others of its genre, the restaurant specialized in a rustic style of cooking that New York called "Haute Barnyard" and which has, in the decade-plus since Flatbush opened, became pervasive and even expected. In a letter posted to the restaurant's Facebook page, its owner has announced that it will close on February 25, joining contemporaries like 360 and Applewood in restaurant heaven.
The cryptic message is addressed to "farmers and friends of farmers," and in it the shuttering is metaphorically pinned to "floods, pests, drought, land use." (Which, to be fair, isn't that much less obtuse than "the rents.") Fans of the restaurant will be able to say goodbye during the last day of service, when the Labour Day Knights jazz band will perform a free concert. Pour out a shot of handcrafted rye made with locally sourced grains.