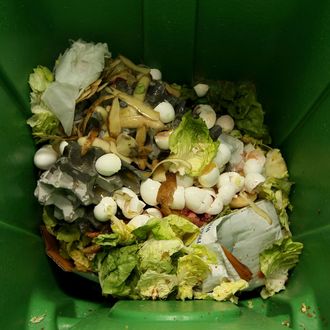 Photo: Justin Sullivan/Getty Images
There are countless approaches to fighting food waste right now: plans to turn tomatoes into electricity, an app to buy leftovers from restaurants, a Bourdain-backed documentary, and even an "avocado time machine." One remaining misconception, though, is that over half of food waste happens before food arrives in a grocery store or on your plate — it happens during production, postharvest handling, and storage.
MIT researchers are working with the United Nations' World Food Programme to address this part of the problem — evaluating the technologies available and introducing new ones, like plastic silos, to farmers all around the world. This comprehensive approach is important to keep in mind as this issue takes center stage, and the U.N. works to keep its pledge to cut food waste in half by 2030.