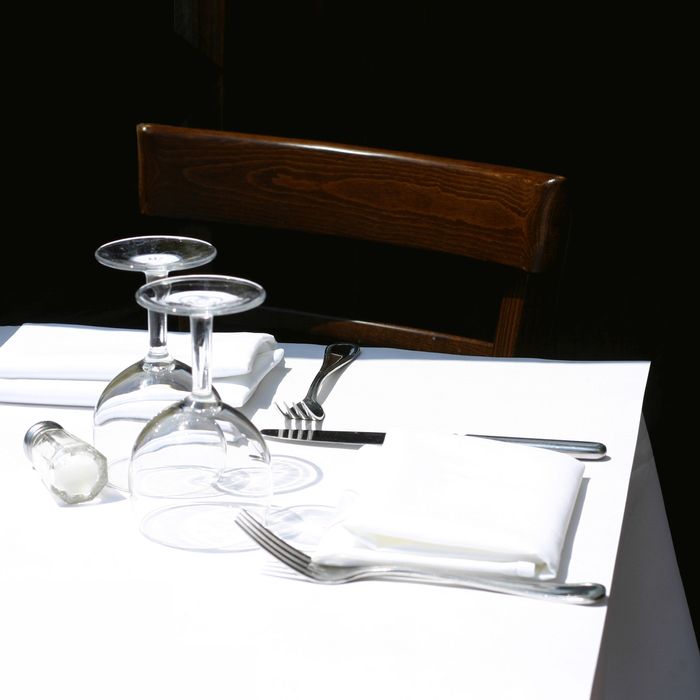 Restaurants are tired of asking, wya?
Photo: Claporte/Getty Images/iStockphoto
It's no secret that, in this business of razor-thin margins, no-show diners can easily hurt a restaurant's bottom line. Some chefs and restaurateurs have taken to publicly complaining about the issue; many more choose to charge a fee for diners who make a reservation, but don't show up for their black-bass crudo. One Australian reservation service, however, has gone nuclear on no-shows, and created a blacklist that allows owners to bar diners who fail to cancel reservations for as long as a year.
Australia's restaurant community appears to be feeling it, as the list has ballooned from 3,159 people last year to 38,000 people. No-shows, which cause the country's restaurant industry some $57,997,500 a year, have decreased by 25 percent, and Dimmi believes it's winning the war. The service wants to completely rid the industry of no-shows by 2020, and as far as its founder, Stevan Premutico, is concerned: good riddance!