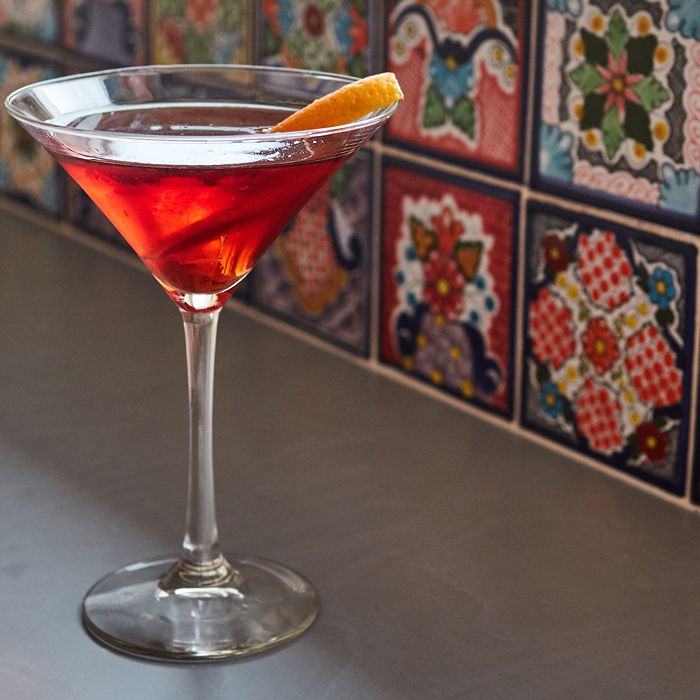 The Calle Negroni: mezcal, Rinomato, vermouth.
Photo: Miachel Breton
From its original run in the Bronx through its Brooklyn relocation, El Atoradero has become an essential restaurant on New York's Mexican-food circuit. Now, the owners have expanded right next door with their first bar, Madre Mezcaleria. Inspired by Mexico City watering holes like Bósforo, it's uncluttered and bright in a kind of washed-out way — ideal for a late-afternoon drink. Originally intended to have an Art Deco feel, the design instead takes its cues from the tiles that were brought back from Puebla by chef Denisse Lina Chavez and are displayed on the wall like pixelated Tetris pieces.
There are nearly 50 mezcals on the opening menu, ranging from the more-affordable Del Amigo (an espadin) to the higher-end Wahaka Vino de Mezcal Penca Verde. As in Mexico, they'll all be served with chapulines and orange slices with sal de gusano. There's tequila and the lesser-known raicilla, too, along with beer, wine, and mezcal-heavy cocktails including the Boulevardier-like Calle Negroni (mezcal, Rinomato, vermouth) and Naked & Famous (mezcal, Yellow Chartreuse, Aperol). Frozen drinks will, don't fear, be introduced down the line.
As for the food: Chavez, who was until recently on hiatus from El Atoradero, has designed a menu that emphasizes seafood and snacks. Think black-bean dip, tostadas with tinga (shredded chicken seasoned with chipotle) and tuna, a roasted-corn salad, and, next week, a raw bar. There will be oysters, yes, but also Mexican-style ceviche and aguachile, a similar dish of seafood marinated in lime, chili peppers, onion, and more.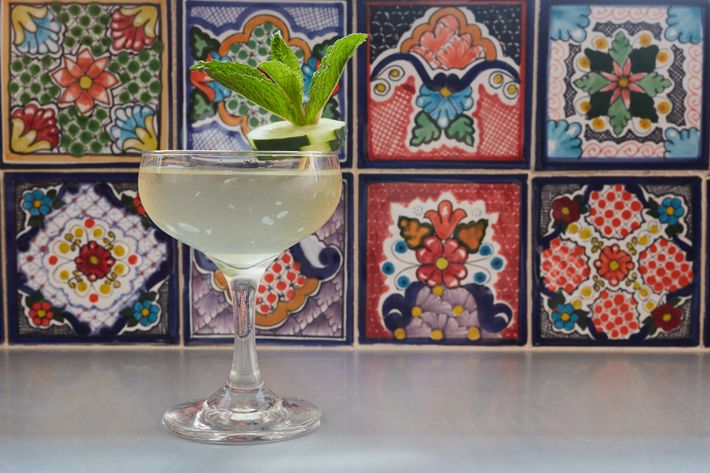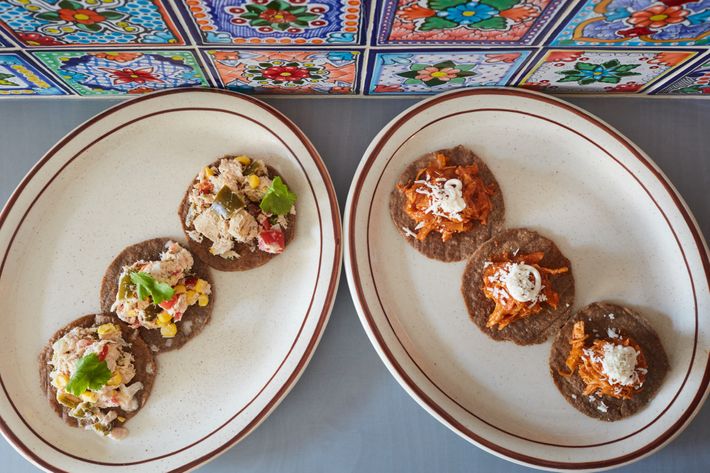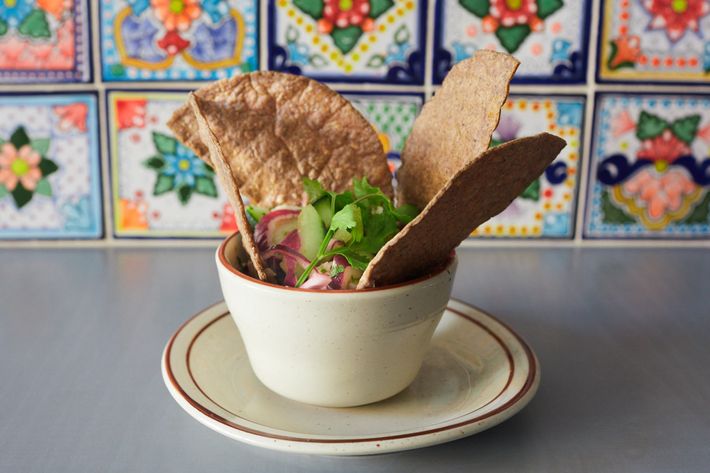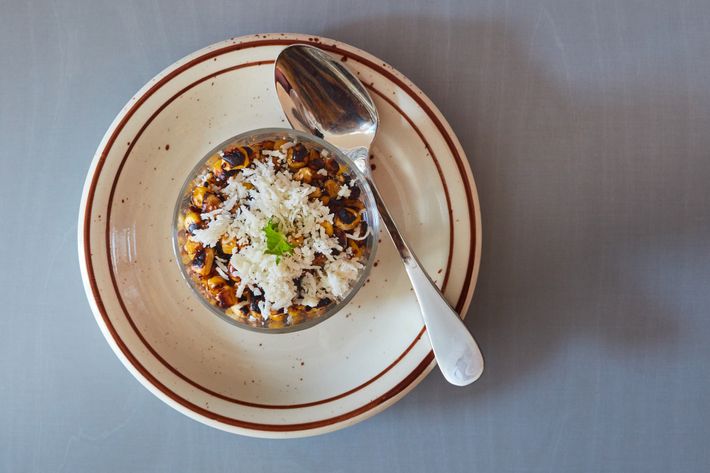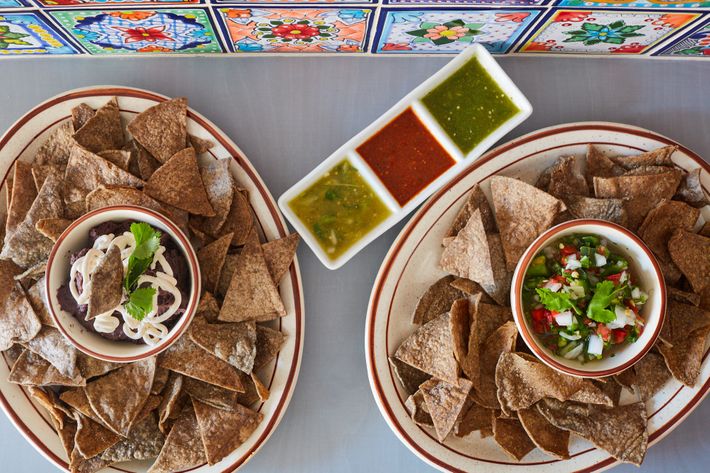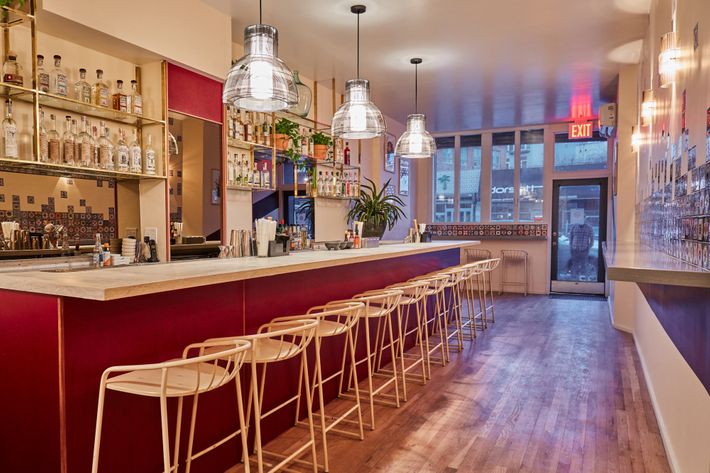 Madre Mezcaleria, 706 Washington Ave., nr. Prospect Pl.; 718-399-0706