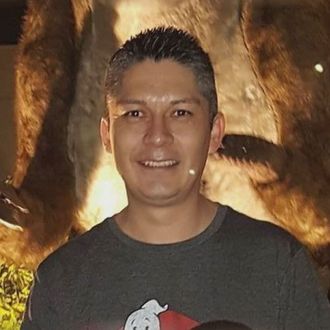 One of Trump's "bad hombres."
Residents of a small Illinois town that overwhelmingly backed Donald Trump are having some buyer's remorse after immigration officials locked up the manager of their beloved local Mexican restaurant. Juan Carlos Hernandez Pacheco, a 38-year-old father of three who runs the La Fiesta in West Frankfort, was rounded up this month by ICE agents and transported to a detention center near St. Louis, where he's being held away from his wife, kids, and restaurant. According to media reports, he entered the U.S. sometime in 1997, and has cheerfully managed La Fiesta for the last decade. Friends say his wife and kids are U.S. citizens, but that he "started but never completed" the process to legalize his status. Regardless, most members of the community say they had no clue he was in America illegally until he disappeared one evening after work.

Seventy percent of the town voted for Trump, but since word got out of Hernandez Pacheco's arrest, nearly every town VIP — the county prosecutor, the ex-postmaster, the Rotary Club president, the athletic director of the town's high school — has written a letter praising him and his delicious chicken fajitas. The town's mayor told the New York Times Hernandez Pacheco is a "great asset" who "doesn't ask for anything in return," while a reclusive local businessman says Hernandez Pacheco is "one of the few people he invites over for dinner." Others' letters have been less subdued, arguing things like, "As a grandson of immigrants, I am all for immigration reform, but this time you have arrested a GOOD MAN that should be used as a role model for other immigrants." Locals have also posted stories chronicling, say, the time Hernandez Pacheco brought firefighters food in the middle of a two-alarm blaze or whatever, and adding the hashtag #IStandWithCarlos:

ICE agents gave the Times a statement that didn't mention Hernandez Pacheco directly, but did note detentions like these are just business as usual: "Every day, as part of routine operations, ICE officers target and arrest criminal aliens and other individuals who are in violation of our nation's immigration laws." Friends have gathered more than 35 pages of letters to hand court officials. Local news channel WPSD says a bond hearing is set for Wednesday.