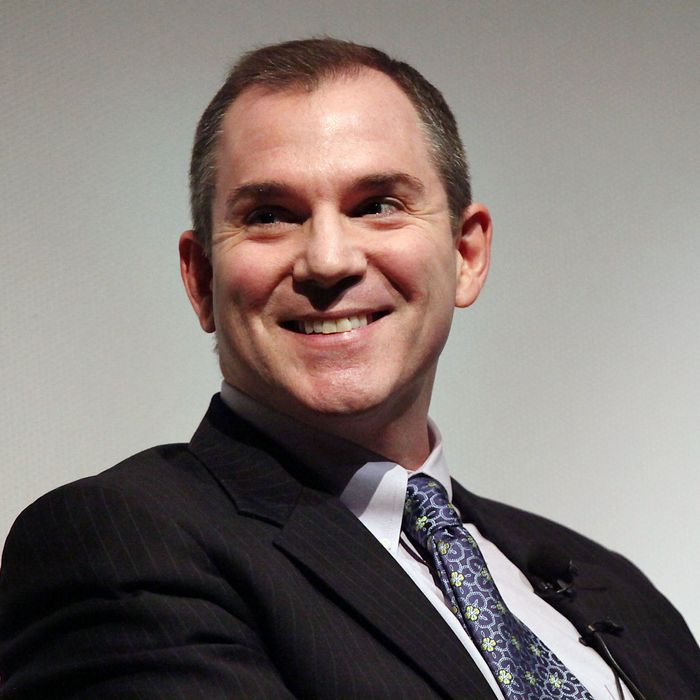 The meatloaf man himself.
Photo: Rob Kim/Getty Images
Frank Bruni's had a successful run in journalism, authoring three best-selling books and holding the posts of both restaurant critic and Rome bureau chief at the New York Times. Now, he'll take on his biggest assignment yet. Cooking meatloaf at the Nomad Bar. Presumably to celebrate their recently released all-meatloaf-all-the-time book, Bruni and his co-author Jennifer Steinhauer will serve as the restaurant's next guest chefs.
From February 10 through March 10, they'll contribute a very meatloaf-centric menu with not one but three variations on the classic dish. There's Leslie Bruni's sweet nostalgic loaf with North Carolina–style barbecue sauce, a Greek loaf with lamb and feta, and even cheesy chorizo loaf. There will be, perhaps reluctantly, vegetables, including Moroccan carrots, green beans with lemon and black pepper, and "Helen's extremely delicious mashed potatoes." One thing is for sure. This is undoubtedly the first time a former restaurant critic for a major newspaper has gone on to cook meatloaf at an acclaimed restaurant.