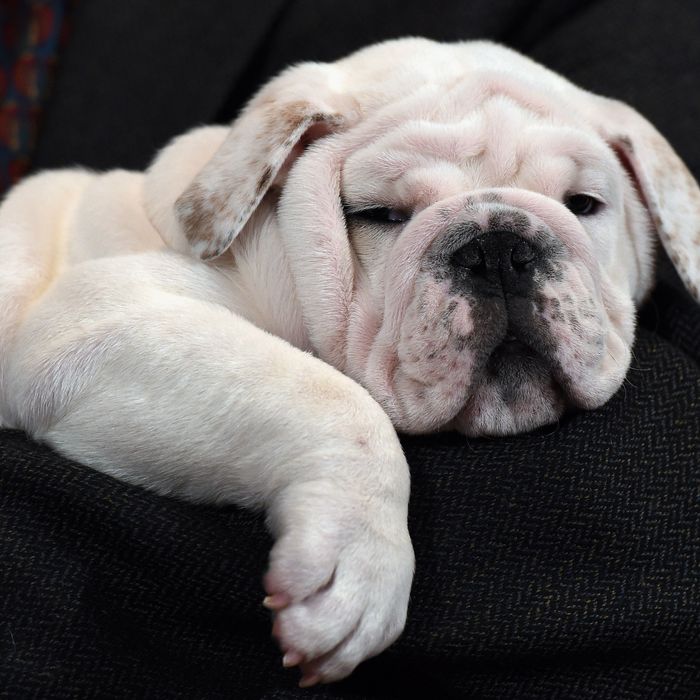 It is important that you spend as much time as possible with this little guy when he's young!
Photo: DON EMMERT/AFP/Getty Images
While many Republican lawmakers can't even get behind paid maternity leave, a Scottish brewery will start offering exactly that for employees who are new puppy parents. BrewDog, which will soon open a taproom in Ohio, announced that it will give a week of paid leave to employees who bring home a new puppy or rescue dog. (The company also says that it has expanded paternity and maternity pay, in the event an employee has an actual human child.)

James Watt, who co-founded the brewery with Martin Dickie and their dog, tells USA Today that the decision was made to "take the stress out of" settling a new dog. Presumably, employees also have access to lots of discounted beers, so they can get a buzz on the cheap while playing their first game of fetch with Steven the golden retriever.