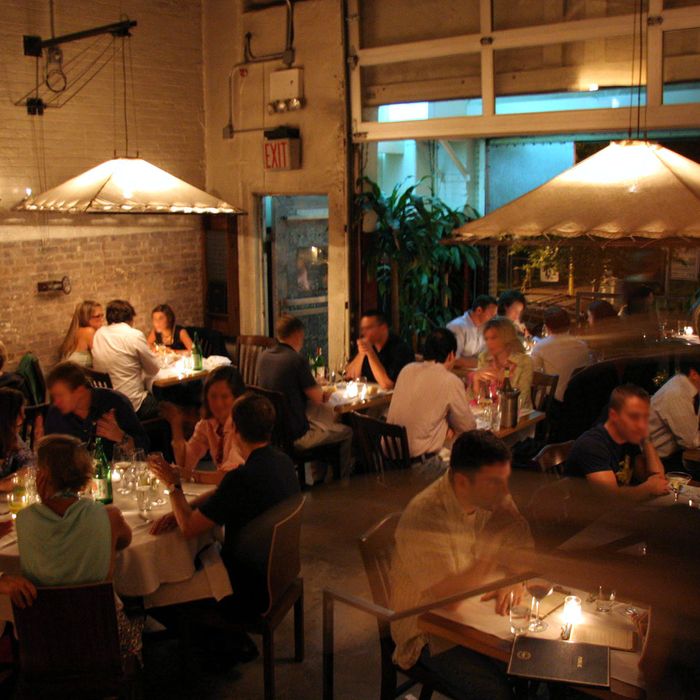 Another day, another significant closing.
Photo: Lauren Klain Carton
When Michelin-starred Public opened in Nolita in 2003, it was the height of the Sex and the City era — and the two-level restaurant, with exposed brick, menus on clipboards, and exotic dishes like New Zealand venison, made a splash. Along with Peasant, which opened in 1999, Public helped transform Elizabeth Street into a restaurant mecca; it's now home to the Musket Room, Balaboosta, and Egg Shop, among many others. Now, after 14 years, the restaurant will close on June 3.
Chef-owner Brad Farmerie says the decision is out of his control: The construction of Public's building will make the space unworkable for two years. He tells the Times that he doesn't want to relocate the restaurant because it's "so specific to the neighborhood, the space and its history." While AvroKo Hospitality Group's design of the restaurant now feels ubiquitous, and perhaps dated, it was actually the company's first-ever project.
Interestingly, the Times notes that some of Public's all-star alums will return to cook there before it closes, including the Musket Room's Matt Lambert and Uncle Boons' Ann Redding, both of whom stayed in the neighborhood when opening their own projects.