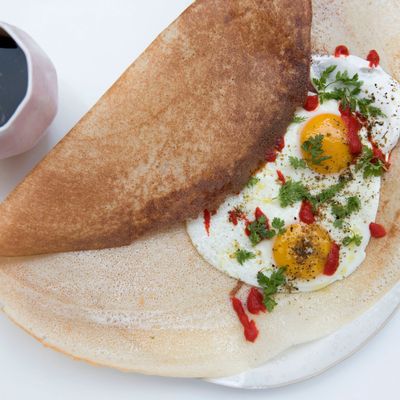 They're big into dosas.
Photo: Liz Clayman
After over three years of tinkering with dosas and obsessing over Deepak Chopra's kitchari recipe, Jean-Georges Vongerichten has finally opened his all-vegetables-all-the-time restaurant, abcV. It might currently be the moment for vegan junk food, but there isn't a vegetable burger in sight here — much less cashew cheese sauce. The chef, who made his name pioneering a lighter and more vegetable-centric approach to French cuisine, isn't interested in plants masquerading as animal proteins.
At this third project in the ABC Kitchen, Vongerichten has teamed up with chef de cuisine Neal Harden, who worked at the influential raw-food restaurant Pure Food & Wine. There's a current of boho wellness running through it all, but the food isn't the crunchy, whole-grain stuff of yesterday's hippie-strants. In place of mock cheesesteaks you'll find dosas, served with fillings like yogurt and avocado, or butter and maple syrup. Juices and smoothies — like the "Fitness & Protein" morning shake with omega-seed butter and raw almond milk — are big, as are tonics, referred to as "vibrations."
Along with dishes like fresh tofu with yuba and ponzu, and Chopra's kitchari with fermented carrots and mint, there are Vongerichten signatures like a kabocha-squash dip with tahini, and a modified hummus (in place of pea guacamole) made with green chickpeas and Thai basil. (Only time will tell if it's as controversial as the guac.) The restaurant is currently open for breakfast and lunch on weekdays, but until dinner rolls you can pop in for lunch and a cocktail, like a pomegranate Martini with raw coconut water — could a New Age appletini be far behind? — or a matcha colada with Owney's rum.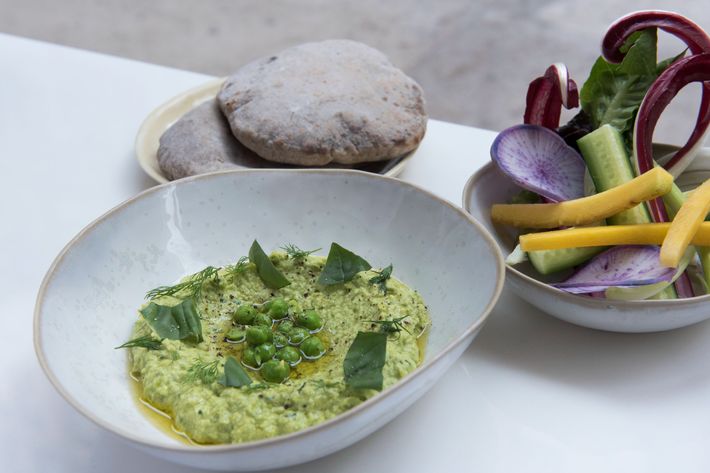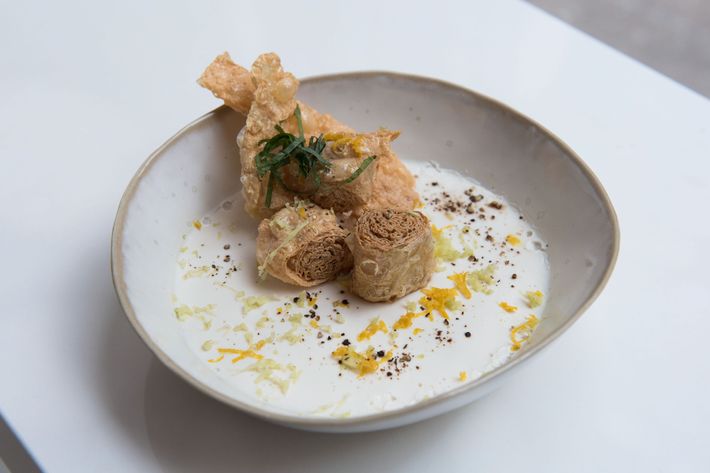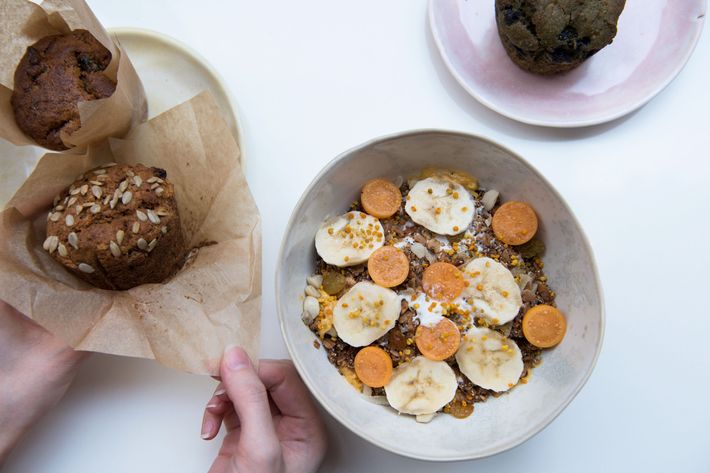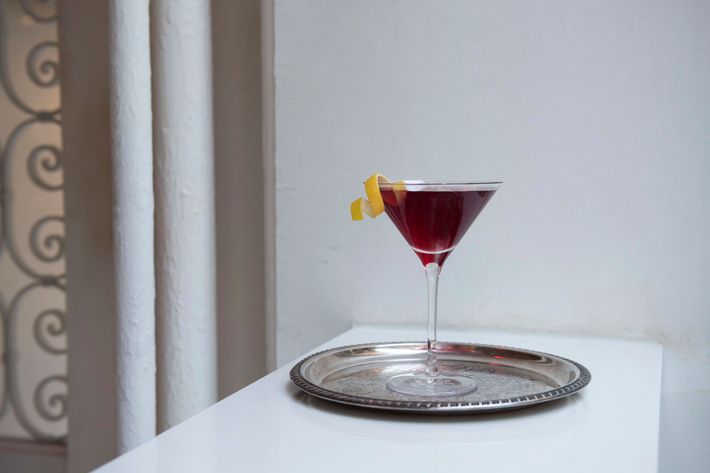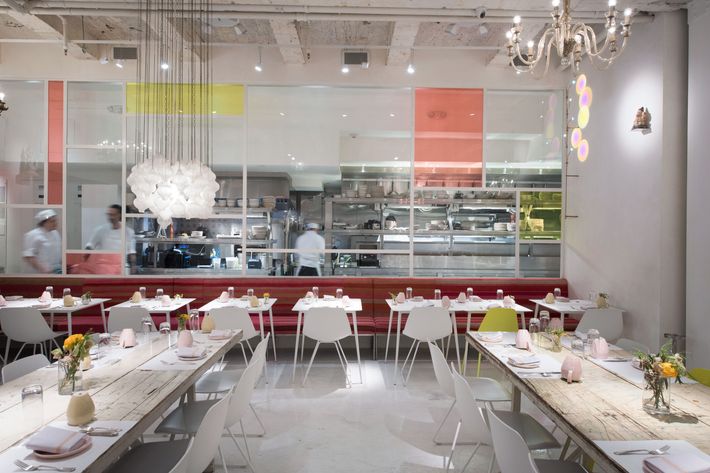 Food Menu [PDF]
Drinks Menu [PDF]
abcV, 38 E. 19th St., nr. Broadway; 212-475-5829