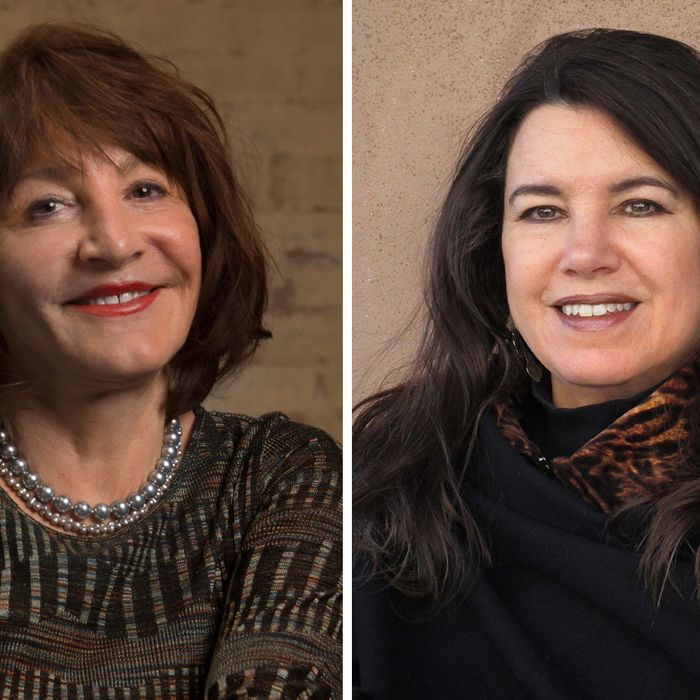 Trailblazers.
Photo: Linda Davidson / The Washington Post via Getty Images; Courtesy of One World Everybody Eats
New year, new James Beard awards: The nonprofit food organization just announced that chef Nora Pouillon is the recipient of the 2017 Lifetime Achievement award, and philanthropist Denise Cerreta, founder of One World Everybody Eats, is the Humanitarian of the Year.
Thirty-eight years ago, Pouillon opened America's first certified-organic restaurant — Restaurant Nora, located in Washington, D.C. — and she went on to introduce the city's first producer-only farmers' market, consult for Whole Foods, author a cookbook and a memoir, and serve on several boards of environment-focused foundations.

Cerreta, meanwhile, pioneered the idea of "pay what you can" through her nonprofit, One World Everybody Eats, and now oversees 65 cafés around the world with that business model. She also hosts an annual summit on the topic of fighting hunger.
Both women will be honored at the James Beard Foundation Awards Gala, which will once again be held in Chicago, on May 1. Let them inspire you to do some good this year.