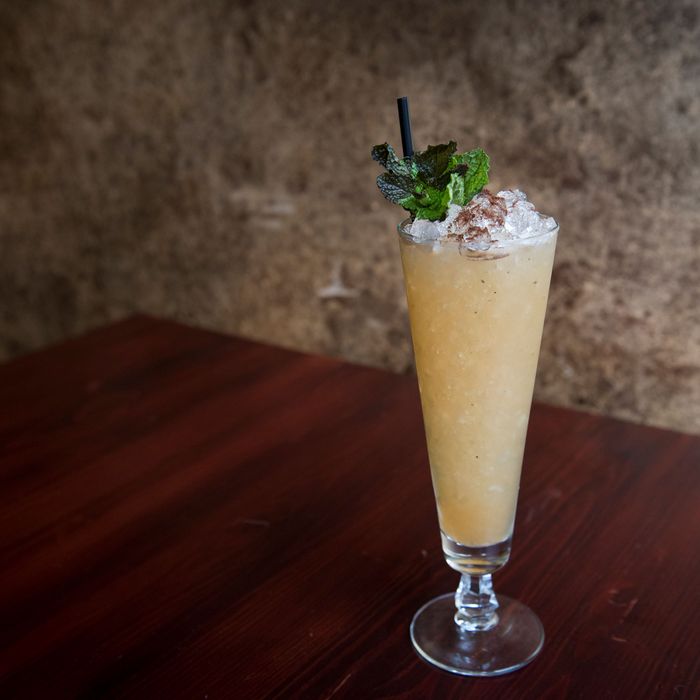 The Donkey Kong cocktail: currant-roll-infused rum blend, Tahitian vanilla bean, lemon, orange, and walnut-infused brûléed banana.
Photo: Liz Clayman/Liz Clayman
Bars, ultimately, are supposed to be places where you have fun — a principle that some, maybe, lost sight of in the mad dash to end the reign of vodka sodas. Thankfully, fun is back (see: the resurgence of trash drinks, the end of the faux speakeasy), and Until Tomorrow, a neighborhood bar that recently opened on the border of Clinton Hill and Fort Greene, is all about having a good time.
To drink, there are cheekily named, tiki-ish cocktails from Rob Giles, previously of Erv's on Beekman, like the Donkey Kong, which pairs currant-roll-infused rum with walnut-infused brûlée banana. Other drinks display uncommon pairings, like Fernet Branca with Cherry Heering, and ingredients like the lemongrass tepache in the Aim for the Bushes. Most important, beginning next week Giles will start serving the "Altered Beast," a rotating play on everyone's favorite college elixir, Jungle Juice.
The chef, Dave Ralston, worked at fine dining temples Blue Hill New York and Luksus, but his menu is bar grub through and through. It's creative without being too smart for its own good. Think curried-chicken fajitas, a corn dog made with hot Italian sausage, and a Sloppy Joe with a touch of al pastor. Note: The restaurant will be in soft-open mode until January 25, when it will expand its menu and hours of operation.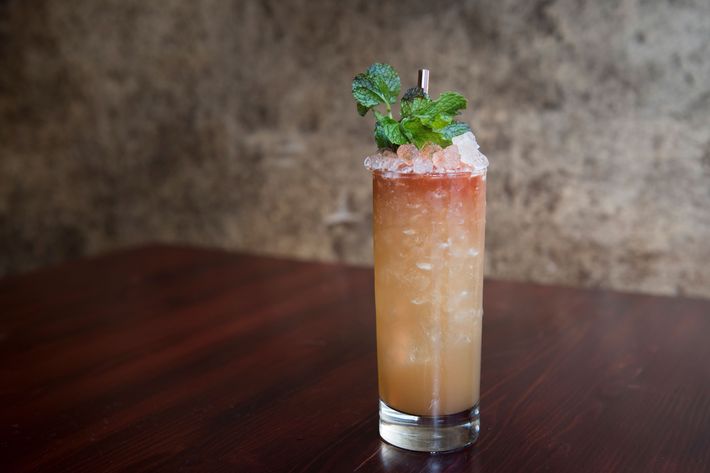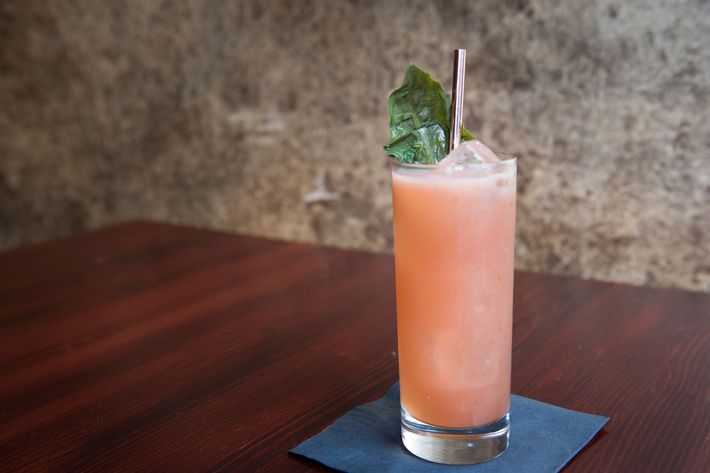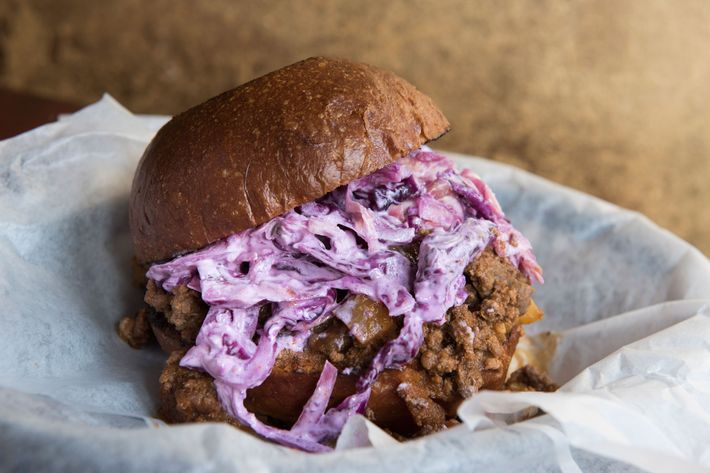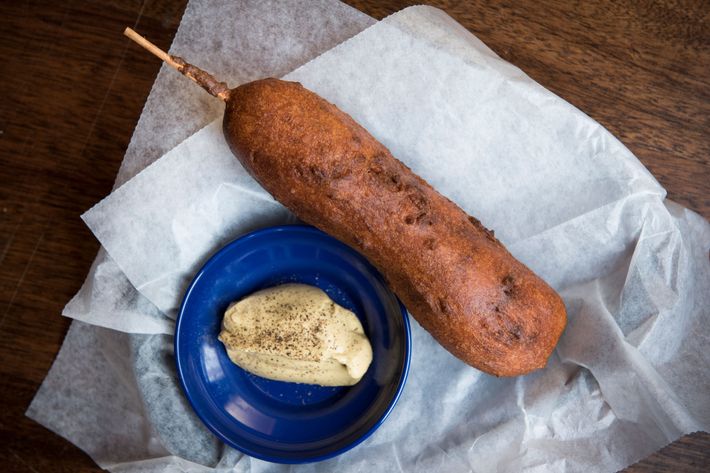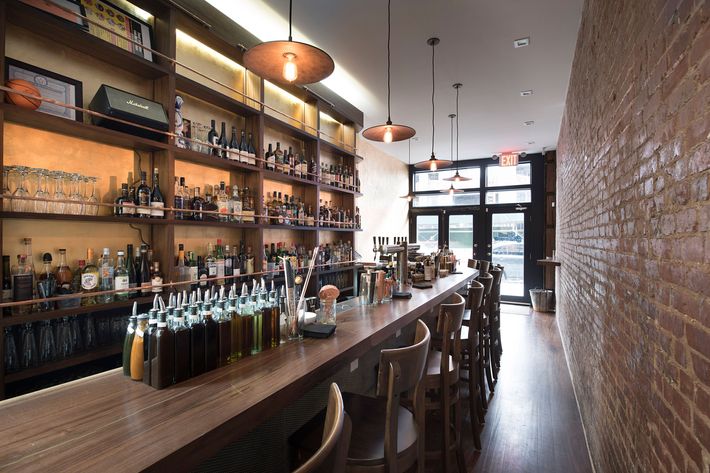 Cocktail Menu [PDF]
Food Menu [PDF]
Until Tomorrow, 507 Myrtle Ave., nr. Ryerson St.; 347-987-4181