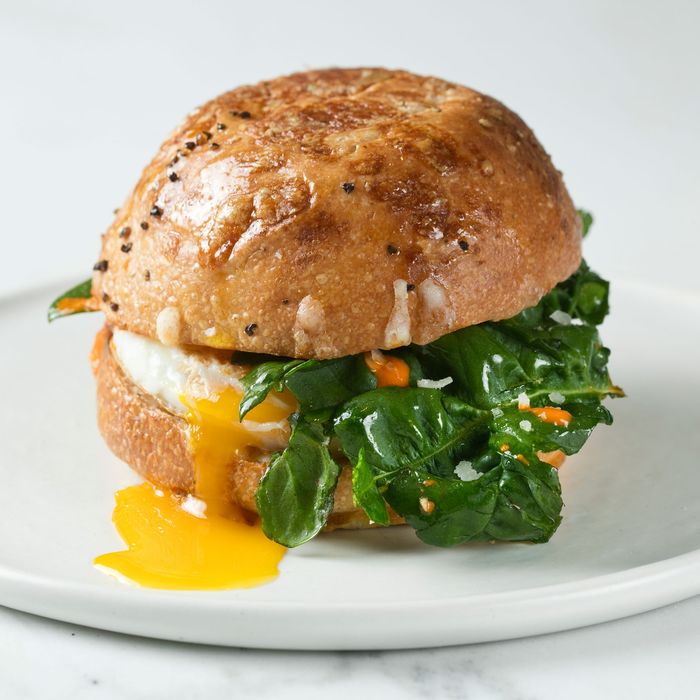 The "Italian" breakfast sandwich, with frying peppers, spinach, provolone, and mozzarella.
Photo: Melissa Hom
When Danny Meyer found a new home for Union Square Cafe, the lease included the space next door. And so what had been Duke's Original Roadhouse is now Daily Provisions, a takeout shop and café serving breakfast and lunch, with plans for dinner come spring. There are crullers and breakfast sandwiches, salads and rotisserie chicken, and all manner of hot and cold Joe Coffee drinks. But these tempting distractions might disguise the shop's true identity: as a showcase for the naturally leavened breads baked on site from freshly milled, Maine-grown grains. The basement bakery — a first for Meyer's restaurant group — supplies all of Union Square Cafe's and Daily Provisions's rolls, focaccia, baguettes, caraway ryes, and USC sprezzatura, the house loaf. (You may recognize that last one as miche, but Meyer has christened it after the Italian word that means making something very difficult look easy.)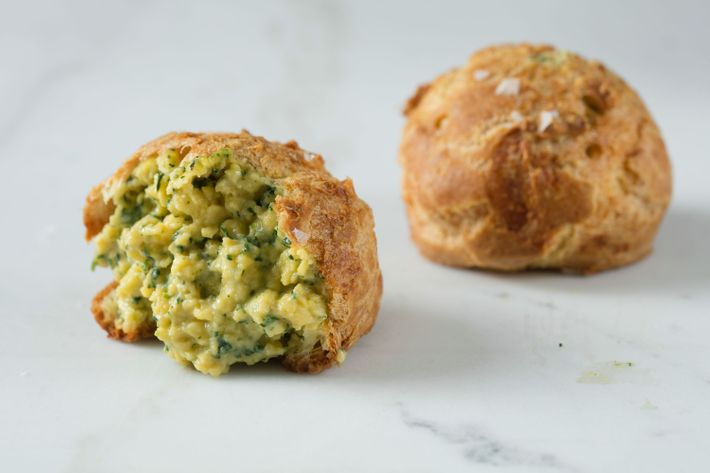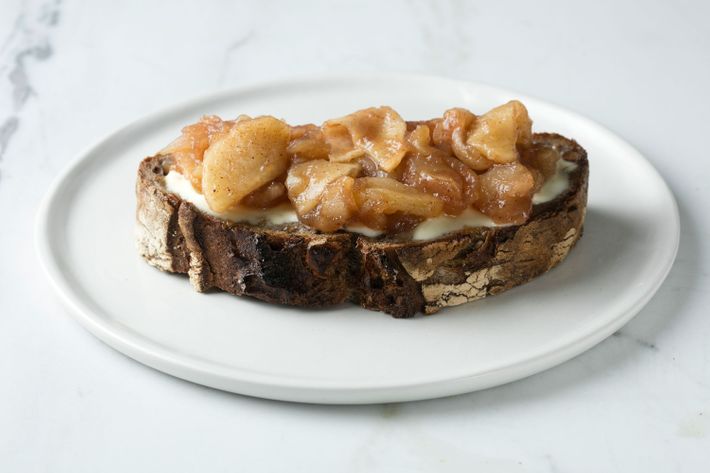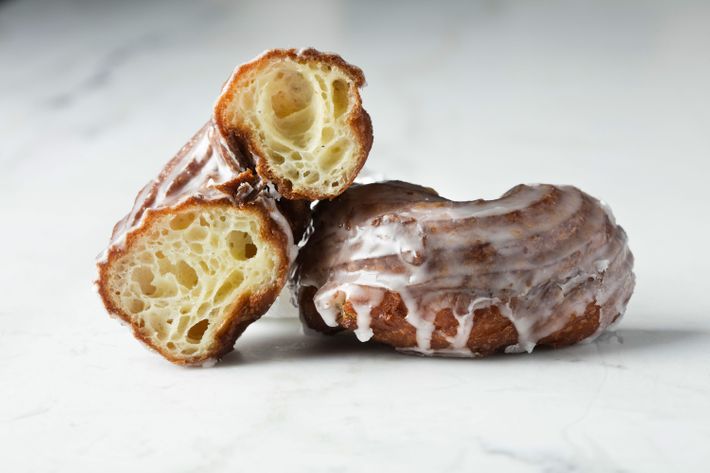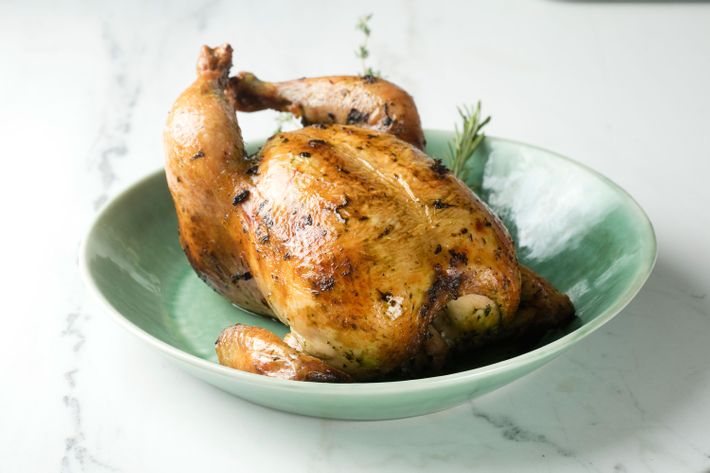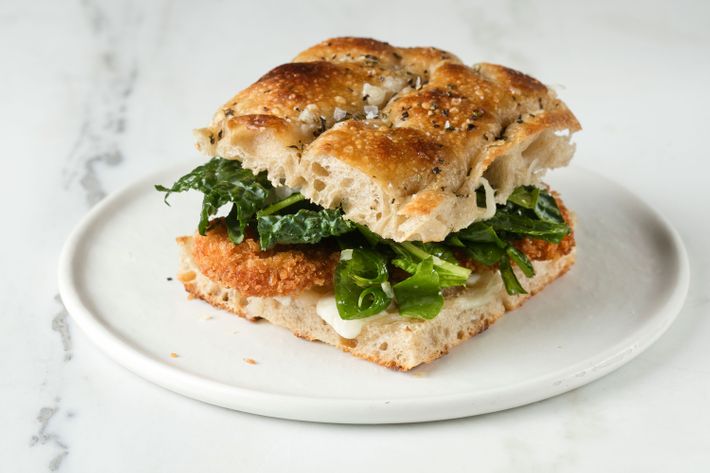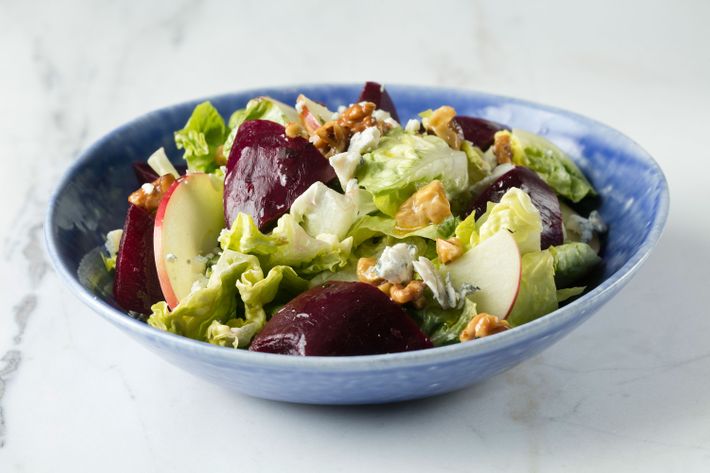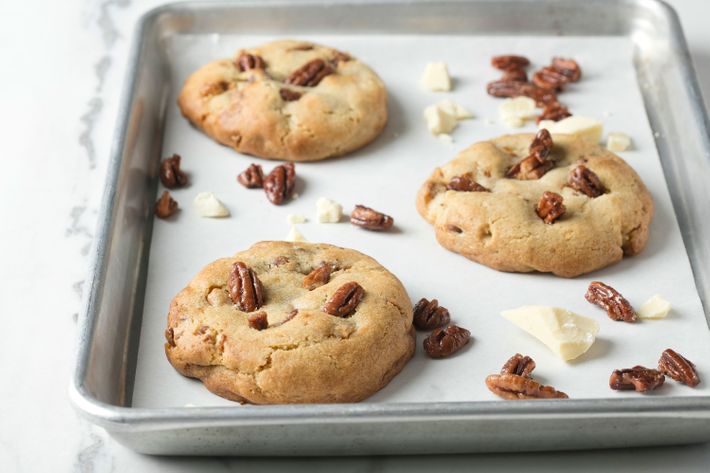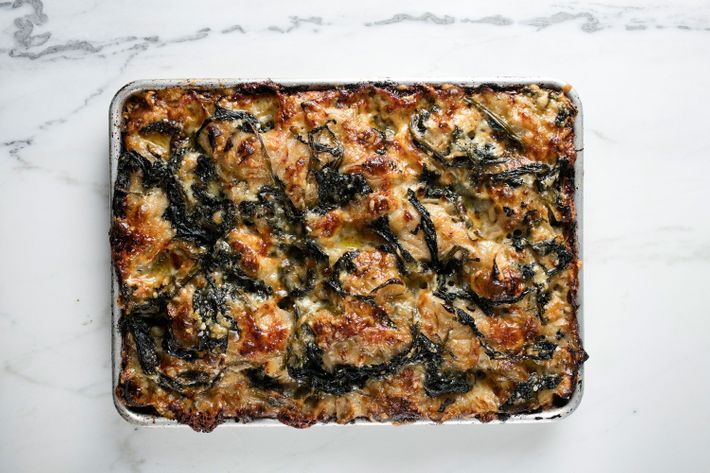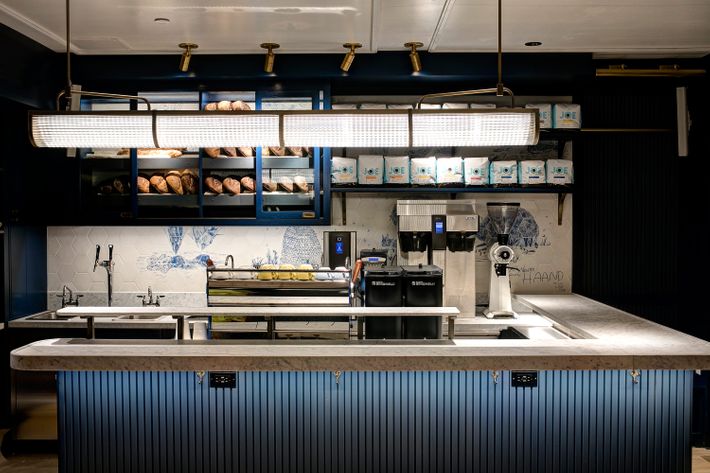 103 E. 19th St., nr. Park Ave. S.; 212-488-1505
*This article appears in the February 6, 2017, issue of New York Magazine.