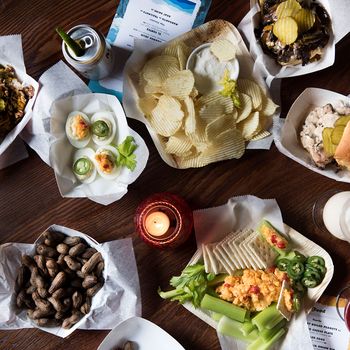 Pimento cheese, onion dip, smoked chicken, and so much more.
Photo: Liz Clayman
Chris Young and the crew behind Williamsburg favorite the Commodore have a knack for opening bars that are fun and well-executed — just silly enough to never be too serious. They brought that to Bushwick with El Cortez a couple years ago, where you can make a meal out of taco salad and piña coladas, and now they've opened the Drift on the Greenpoint border. If El Cortez is Commodore on spring break in Mexico, then the Drift feels like what would happen if you moved it upstate or to Vermont. It's appropriately cozy, with taxidermied animals, wood walls that wouldn't be out of place in a ski lodge, leather booths, and a couple arcade games.
The restaurant soft-opened late last year, initially just during weekends and at first without food, but it is comfortably rolling along. Drinks will be familiar to anyone who's drank four too many amaretto-topped Commodores and include the Creamsicle-like Orange Julio (worth it for the name alone), the tiki classic Hurricane, and the aptly named Boat Drink.

Noted Checkers fan Stephen Tanner isn't handling the menu this go around, so they tapped a friend of his from Alabama, Mamie-Claire Cornelius. On her menu: Low country boiled peanuts, smoked vidalia onion dip, and a "Hangry Man" sandwich made with chopped ribs and South Carolina mustard sauce. There's also banana pudding and, of course, a chicken sandwich, this time not fried but smoked and served with Alabama white sauce, the state's traditional, mayo-based chicken condiment.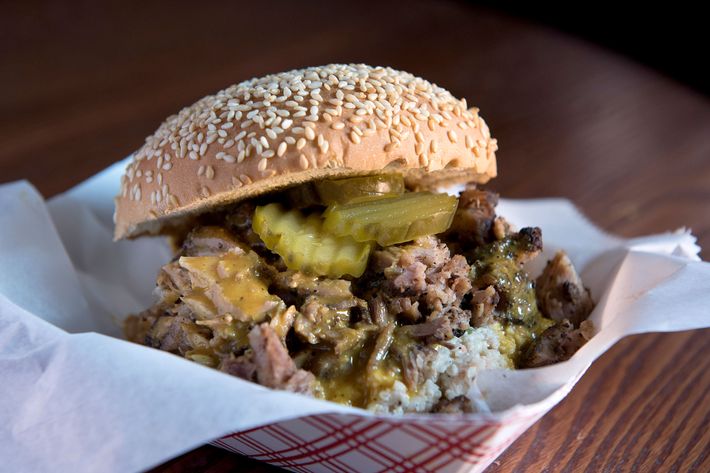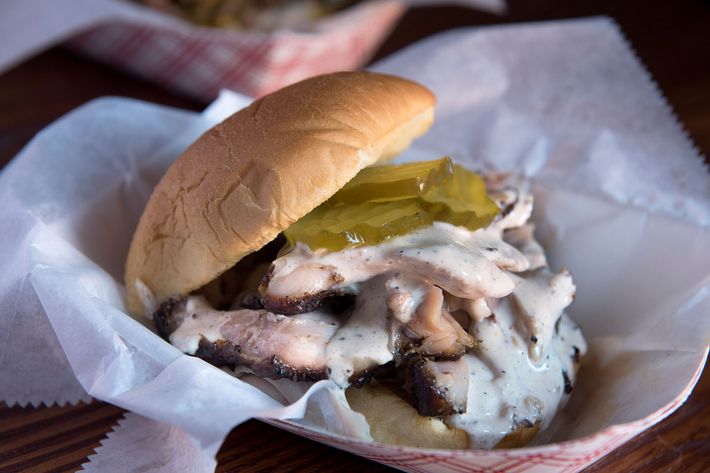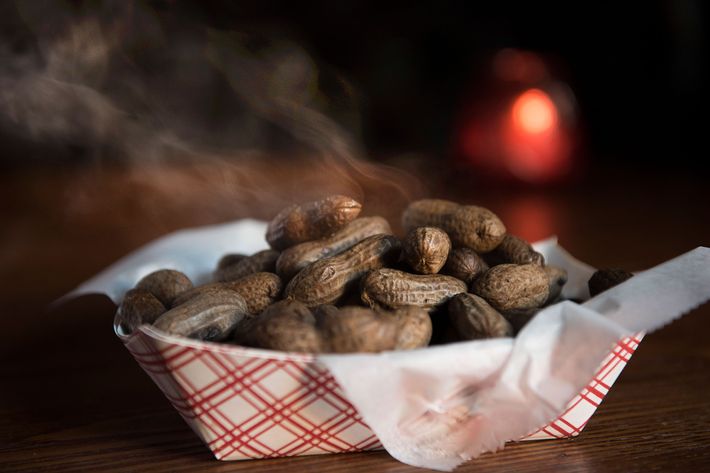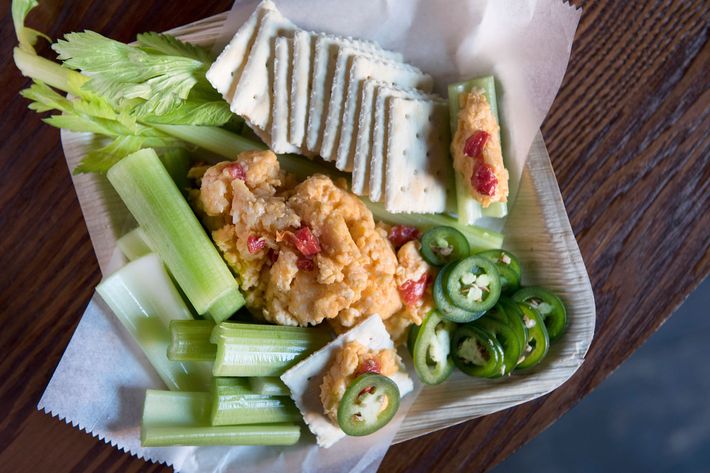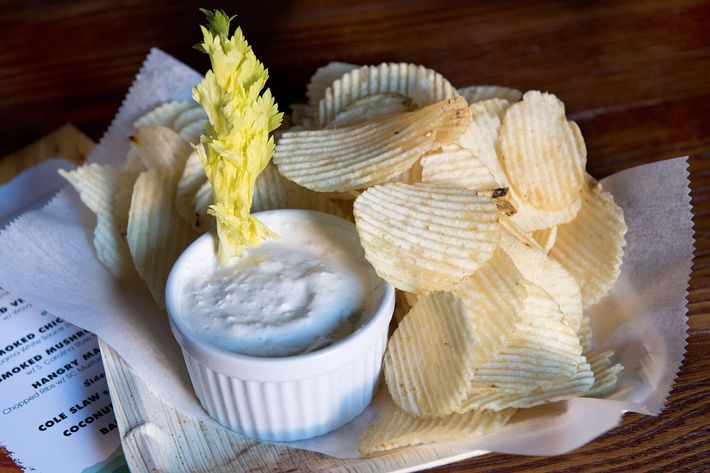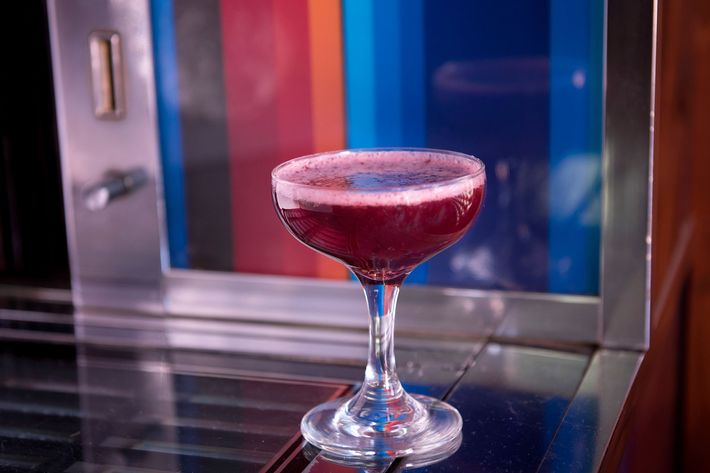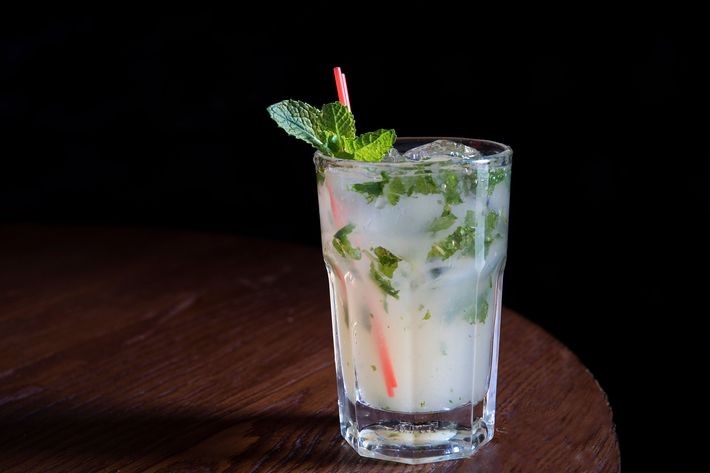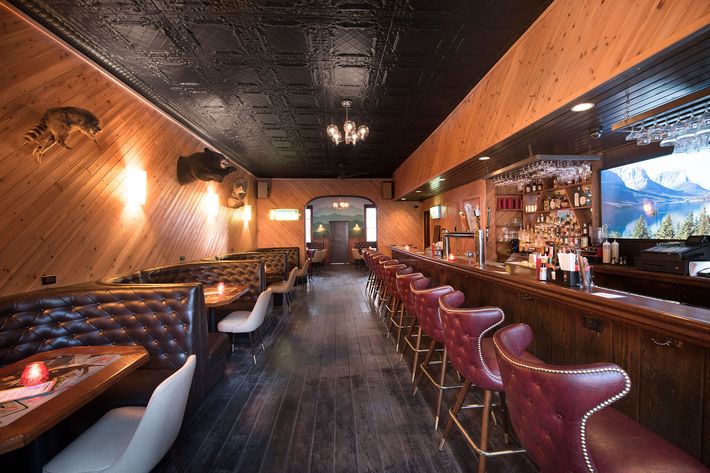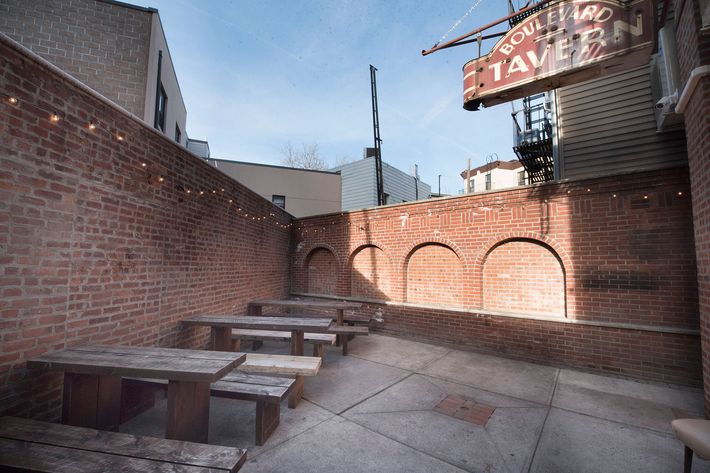 Cocktail Menu [PDF]
Food Menu [PDF]
The Drift, 579 Meeker Ave., nr. N. Henry St.; 718-504-7776