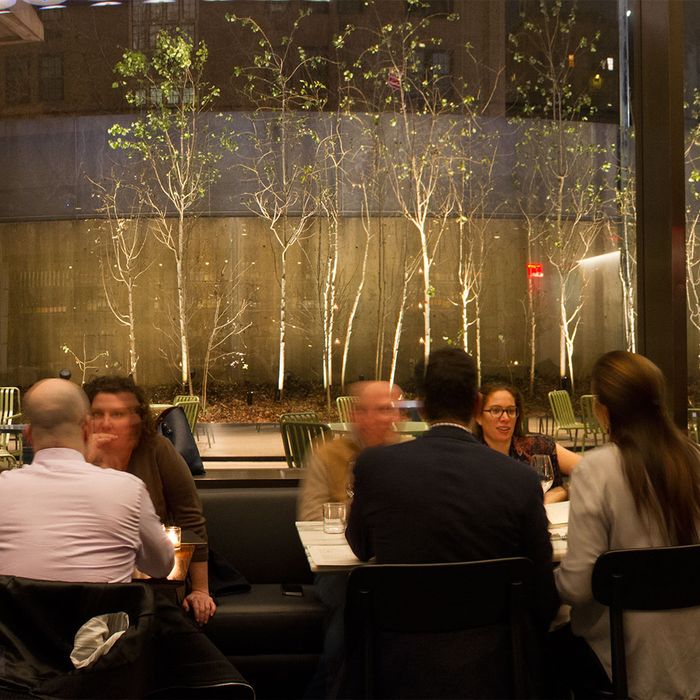 Flora Bar
Photo: Jemma Hinkly/New York Magazine
In the increasingly fraught, expensive world of New York City restaurants, the cost of everything keeps going up, including, it seems, success. Chefs and restaurateurs who are lucky enough to capture some sliver of the elusive, increasingly fractured popular Zeitgeist the way Ignacio Mattos did not long ago with his small, Obama-approved Nolita dining bar, Estela, are under immediate pressure from every direction (investors, personal accountants, siren-song real-estate developers) to cash in on their talents with another hit, and another one after that. This eternal cycle of expansion and empire-building isn't new, of course. But in today's environment, the stakes seem higher, the perils are trickier and more challenging (how do you maintain focus? How do you expand a brand without diluting its quality? How do you keep talent?, etc.), and the boom-and-bust cycle seems to be spinning faster than ever before.
Flora Bar is the second restaurant that Mattos and his partner, Thomas Carter, have launched in the past year, and on the face of things, it's their trickiest, most challenging venture yet. With 74 seats, plus a full-service daytime coffee and sandwich bar, it's a larger operation than Estela and their other new property, the modest neighborhood spot Café Altro Paradiso. It's located uptown on Madison Avenue, in the 70s, a notorious and fickle restaurant graveyard, far away from their cozy downtown terroir. And in case you haven't heard, it's also located on the bottom floor of the Met Breuer museum, which means the logistical layout is a quirky space they have to work around instead of create, and that many of the people who happened to stumble on their establishment have come to see art instead of to taste, say, a bite of carefully rendered lobster crudo.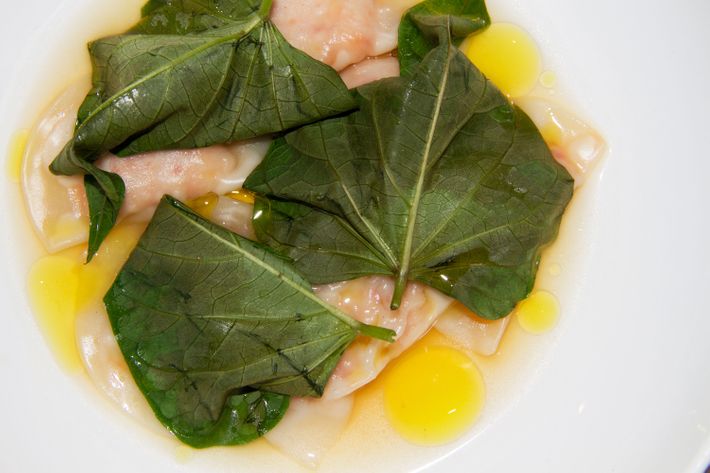 Should you happen to be in the mood for a first-class example of lobster crudo after wandering the bunkered galleries of Marcel Breuer's famous building, however, you will not be disappointed. Unlike Altro Paradiso, which was a new trattoria-style concept built from the ground up, Flora Bar turns out to be a more formal, slightly expanded, uptown version of Estela itself. The chef's lean, inventive small-plates menu has been filled out here and there with a selection of local neighborhood delicacies (lobster, steak, Osetra caviar). Like at Estela, there is a long bar for drinking and also eating, although this one features plush leather counter chairs with plenty of back support. Unlike at Estela, the tables in the spacious dining area are set a respectable distance apart, and as one wave of generally delectable dishes succeeds another, it's actually possible to hear yourself think.
The aforementioned lobster crudo turns out to be more of a tartare than a crudo — at least it's shaped and presented that way: a plump round of pinkish lobster meat dressed on its top with threads of shiso and served with a spoonful of fresh-whipped mayonnaise on the side. It's part of the first section of the menu, which is chocked with raw or barely cooked seafood preparations that echo some of the Estela favorites (cured fluke with sea urchin, mussels escabeche on toast), but designed, by Mattos, to set a slightly more elevated, formal tone. In addition to the lobster, there are fat, raw scallops wrapped like New Age tea sandwiches in slips of nori seaweed; towers of raw-bar seafood (which you can complement with Osetra for a hefty fee); and an excellent tartare made not of bison beef, like the chef's great trendsetting tartare downtown, but with yellowfin tuna, egg yolk, soy, and shallots, scattered with flaxseed.
Some of the original Estela favorites are reprised here in slightly tweaked form — fluke with uni, lamb ribs dressed with yogurt instead of a drizzle of honey — and while much of the vocabulary is the same, much of the cooking feels new. Our second salvo of dishes one recent night included slices of Iberico ham as shiny and stiff as ribbon candy, snow-colored stracciatella touched with Meyer lemon and crunchy, unseen bits of fennel, and steamed clams served in shells puddled with cream chowder. There was also a delicate, crumbly tart spread with slivers of rutabaga and melted raclette, and a deconstructed omelet topped with spoonfuls of trout roe, hackleback caviar, and the faintest scrim of crème fraîche. Lobster makes another appearance in the entrée section, folded into little pouches of ravioli, but the money dish is the aforementioned steak, which the kitchen marinates in Vietnamese fish sauce, among other things, and serves in a pool of béarnaise.
Breuer's problematic room can be even more problematic on dark winter evenings, when a loop of hotel-style music echoes a little too loudly off the gray, bunkered walls, but in general, Mattos and Carter do a good job of bringing a sense of style and utility to this quirky space. During the daytime, a selection of inventive pastries (mitten-size sticky buns; crunchy, Gruyère-laced scones; a fine, quiche-style "greens" pie) and sandwiches are served at Flora Coffee next to the restaurant, and in clement weather, you can enjoy them on café tables outside, under the looming shadow of the museum. Dinnertime desserts include a cooling scoop of coconut sorbet scattered with a chopping of celery and pineapple, and a sharp, downtown chocolate ganache made with industrial-strength amounts of cocoa bean, which you can complement with thin squares of tarte Tatin dabbed with whipped cream, and a serviceable version of that most uptown dessert of all, crème brûlée.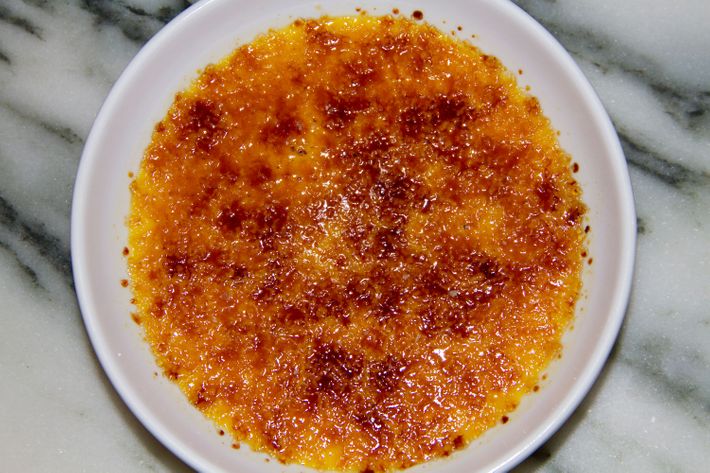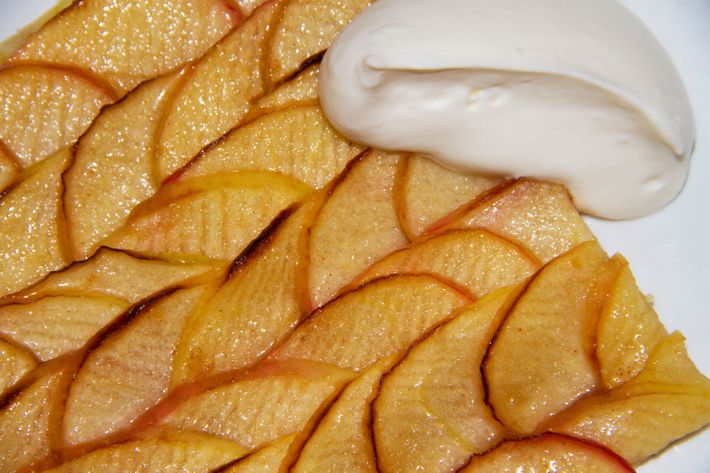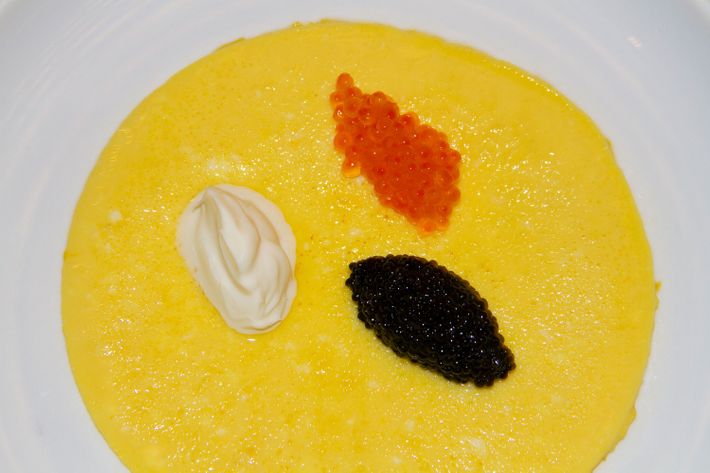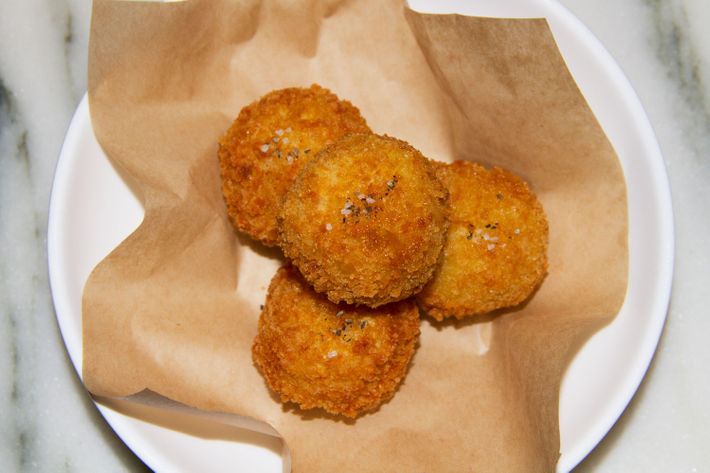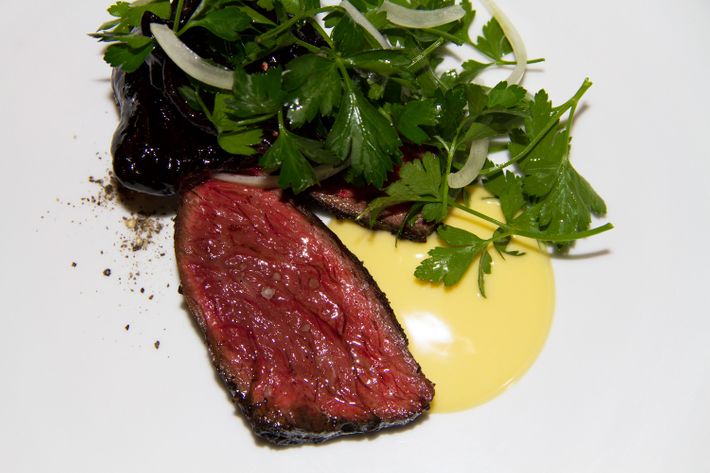 Flora Bar
945 Madison Ave., nr. 75th St.; 646-558-5383; florabarnyc.com
Ideal Meal: Lobster crudo with mayonnaise, stracciatella with Meyer lemon, lamb ribs and/or steamed clams, rutabaga and raclette tart, steak with béarnaise, coconut sorbet.
Note: If you're feeling rash (and rich) order the Treat, for $25, which consisted of a taste of uni, caviar, and white truffles on rye when we ordered it.
Open: Dinner, Tuesday to Sunday; lunch, Friday to Sunday.
Prices: $9 to $140.
Scratchpad: One star for invention and variety, one star for technique, and one star for good old satisfaction.
*This article will appear in the January 9, 2017, issue of New York Magazine.