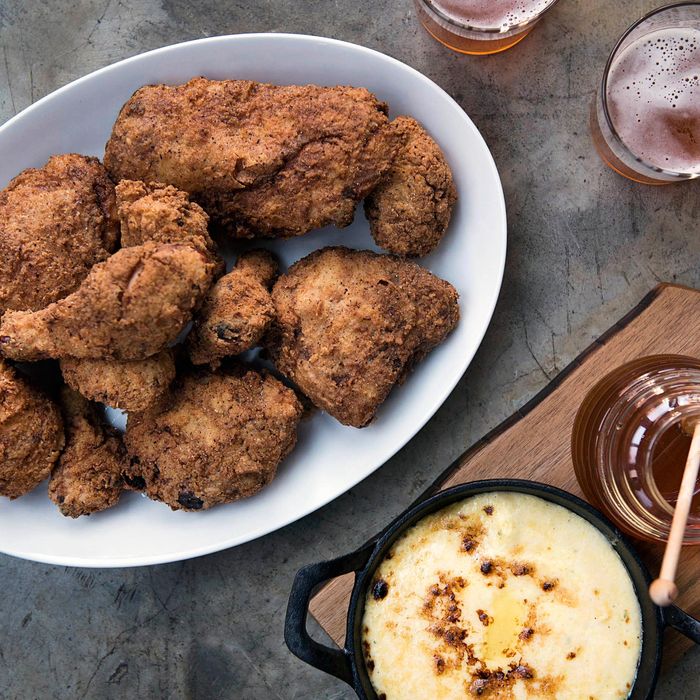 Smoked fried whole chicken with cheesy grits.
Photo: Liz Clayman
Some people who are really into restaurants collect matchbooks. Rob Shawger collects chefs. Or rather, he spends the off hours from his finance job eating out, investing in restaurants, befriending their cooks, and bringing them together to embark on food-pilgrimage road trips and enter barbecue competitions. That's how Pig Beach landed on the banks of the Gowanus Canal two summers ago: Shawger, along with Ed McFarland (Ed's Lobster Bar), Shane McBride (Balthazar), and Matt Abdoo (Del Posto) parlayed experience gained on the BBQ circuit into a seasonal smoke-shack sideline. That al fresco venture begat Pig Beach Burger, a temporary home in the building abutting Pig Beach (and a launchpad for what they hope will be a future fast-casual burger chain). And tomorrow night, the team opens Pig Bleecker, a loosely barbecue-themed brick-and-mortar restaurant in Greenwich Village.
Abdoo, who left Del Posto last spring to devote himself to all things Pig, heads the kitchen at Pig Bleecker, which combines Pig Beach's populist leanings (that burger, the peanut-butter-and-chocolate "Buckeye" milkshake) with more refined Manhattan-restaurant fare. The essence of smoke pervades all: the Di Palo's mozzarella that accompanies "Grandma Val's" meatballs, the salt and pepper that garnish dishes like tuna crudo and linguine cacio pepe, the pork chop, the duck confit, and the fried whole chicken served with cheese grits and honey butter. Abdoo honors his upstate New York hometown with a side dish called Utica Greens, a sort of escarole gratin. And when the restaurant opens for lunch, he says, "We want to try to do what Torrisi did" — make the greatest versions of familiar sandwiches, like one with house-smoked-and-cured pastrami. Here, a look at the space and some of Abdoo's "high brow–low brow" offerings.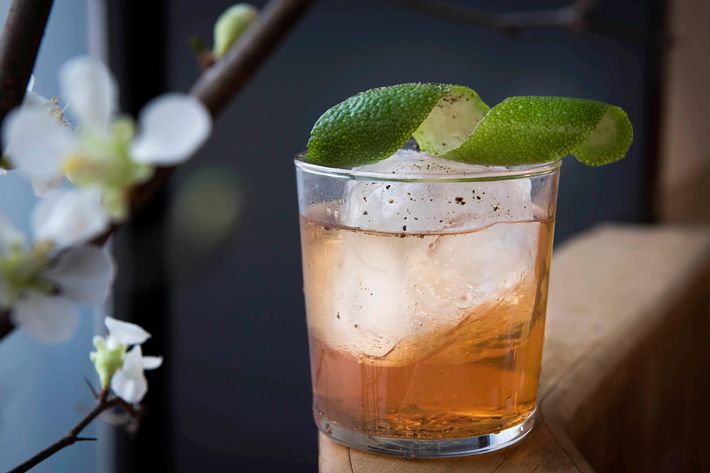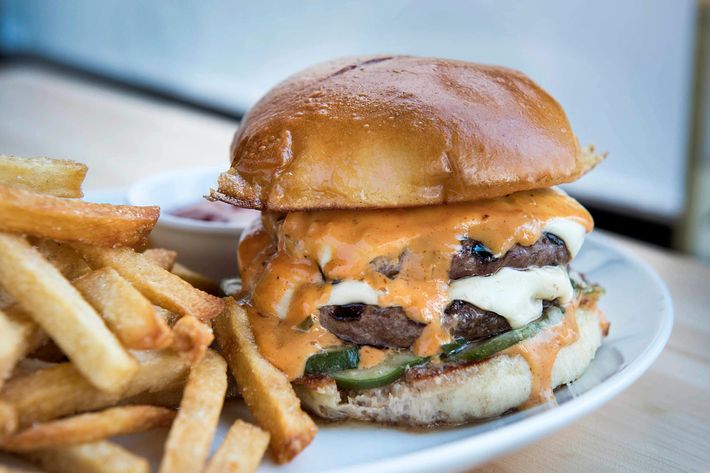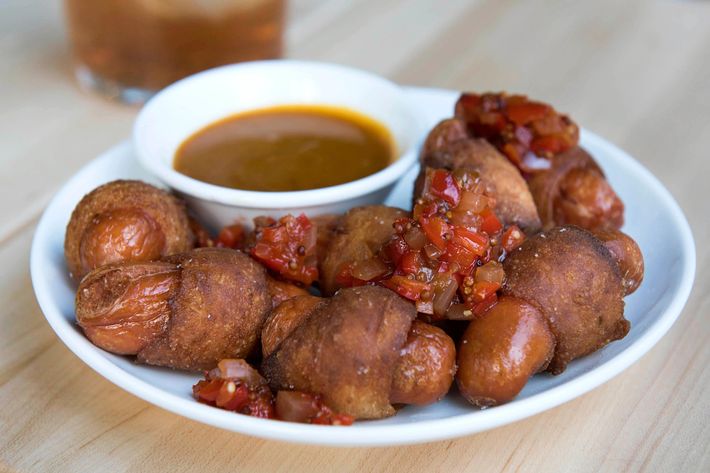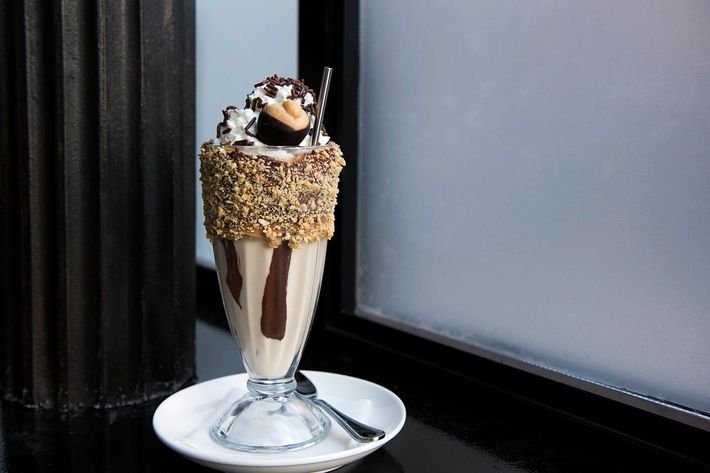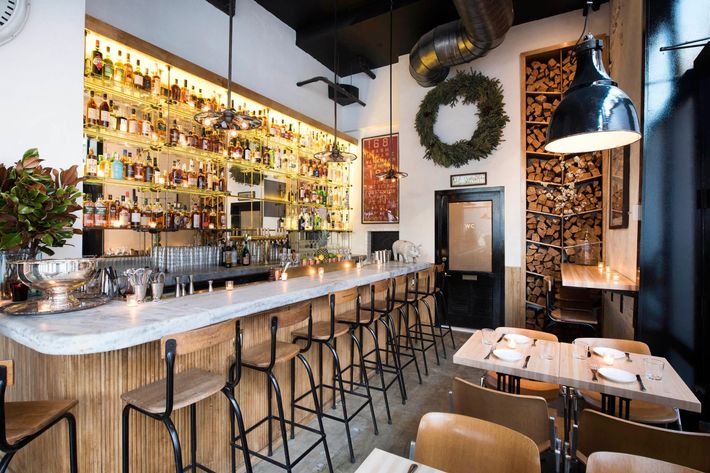 155 Bleecker St., at Thompson St.; 646-756-5115