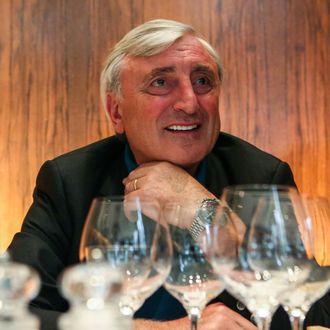 Photo: Chris Goodney/Bloomberg via Getty Images
Back in July, Alex von Bidder and Julian Niccolini closed their iconic restaurant, with plans to reopen it on Park Avenue. (The Major Food Group is taking over the space inside the landmark Seagram Building, which is really what made the Four Seasons iconic.) The ending has been sloppy, filled with lawsuits and grown, clothed men jumping in the pool, and now, in a strange twist, Niccolini and chef Pecko Zantilaveevan are headed to New Orleans.
From February 8 to 11, they'll operate a Four Seasons "pop-up" at Brennan's — a 71-year-old restaurant that's iconic in its own right. This is the first time the Four Seasons has collaborated with another restaurant — Niccolini will work the floor, seating guests and acting as a host, and Pecko will preview some dishes — but it's certainly going to be challenging to translate the experience of the original. Once again, it's time to let the Four Seasons name (and brand) rest in peace.