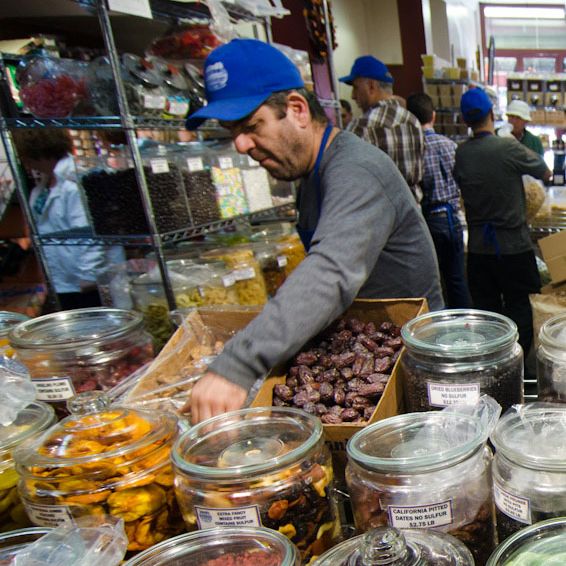 Already a New York classic.
Photo: Dave Ratzlow
Today the James Beard Foundation released its annual list of "America's Classics" honorees, a group of family-owned, long-standing, and esteemed restaurants and bars. These are the kind of establishments that make up the fabric of American dining culture, places like Totonno's in Coney Island, Guelaguetza in Los Angeles, and Bully's Restaurant in Jackson, Mississippi. This year's cadre of honorees is no less impressive, and, as in years past, celebrates the diversity of American food culture.
Among the honorees is Brooklyn's famed Sahadi's, the 118-year-old Middle Eastern grocer first established by Lebanese immigrant Ibrahim Sahadi in Manhattan. There's also San Francisco's La Taqueria, considered by many to be the holy temple of the Mission-style burrito; Charleston's Bertha's Kitchen, which specializes in the food of the Lowcountry's Gullah people; St. Louis's Gioia's Deli, a hot salami specialist; and Essex, Maryland's Schultz's Crab House, purveyor of crab cakes, crab fluff, and other crustacean delights. They'll be celebrated at the ceremony on May 1, hosted at Chicago's Lyric Opera.