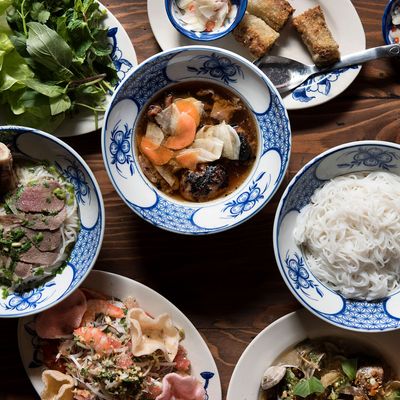 The spread.
Photo: Liz Clayman/Liz Clayman
In New York, you can eat from Sri Lanka to Sierra Leone with just a MetroCard and a sturdy stomach. Compared to places like Orange County, Houston, and Philadelphia, though, the city lacks for quality Vietnamese food. There's Bunker in East Williamsburg, Little Saigon Pearl in Gravesend, and a scattering of solid bánh mì shops, but the good stuff is few and far between. Which is reason enough to be excited about Hanoi House, a promising-looking spot that debuted on St. Mark's Place this week.
The restaurant comes from two alums of Stephen Starr's restaurant empire: Ben Lowell and Sara Leveen, who worked for Starr for over a decade as both a general manager of the blockbuster Buddakan to opening chef-driven spots like Upland. To helm the kitchen they've tapped John Nguyen, who hails from Orange County, home to the largest and longest established Vietnamese enclave in the United States. Nguyen's training is mostly Italian — he worked at Starr's Caffè Storico and Lincoln in New York, as well as ink. and Curtis Stone's Maude in Los Angeles — and his cooking isn't by-the-books traditional. So the pickles and pâté of bánh mì find their way into an uni toast, and water spinach is served with capers and fish sauce mixed with brown butter.
There's also been a conscious effort, Leveen says, to go beyond the "cookie cutter menus" that dominate New York's Vietnamese restaurants. While there's pho in the Hanoi style, there's also rice porridge with roasted manilla clams, a pomelo and shrimp salad with roasted cashews, and the root vegetable curry known as cà ri chay. There's beer and wine to drink plus Vietnamese coffee, with desserts set to roll out in the next week or two.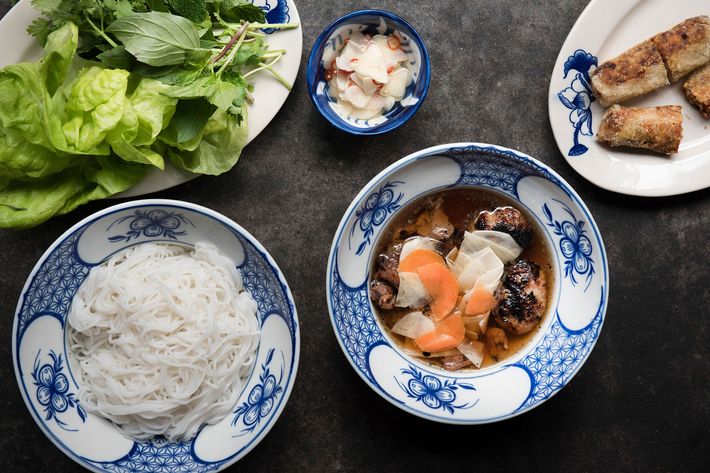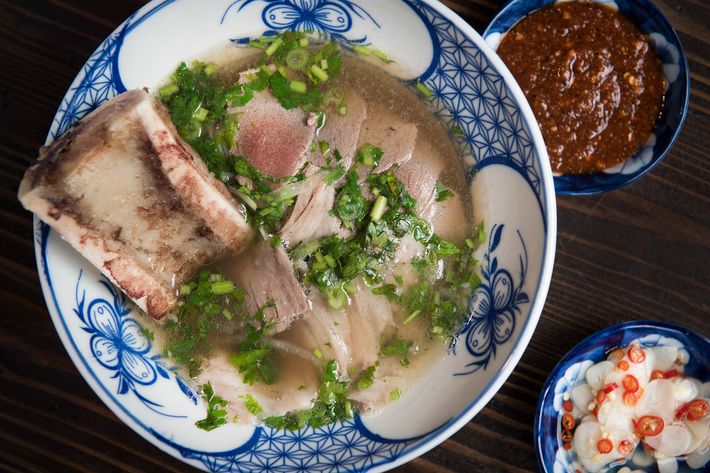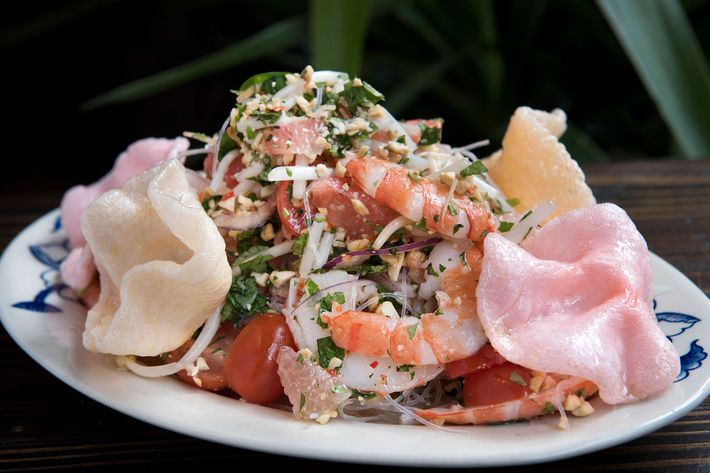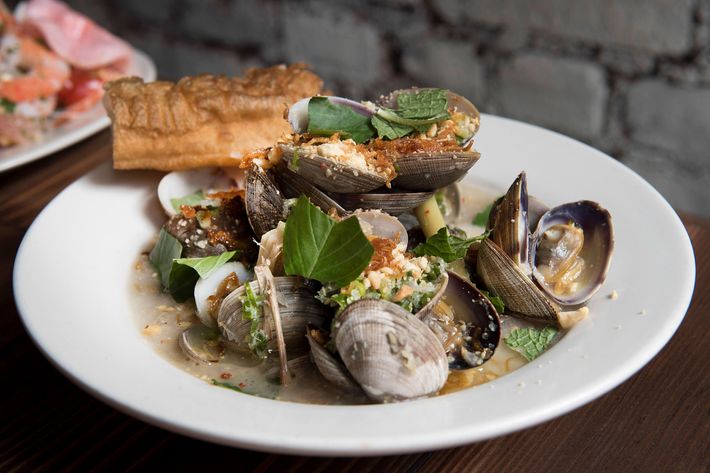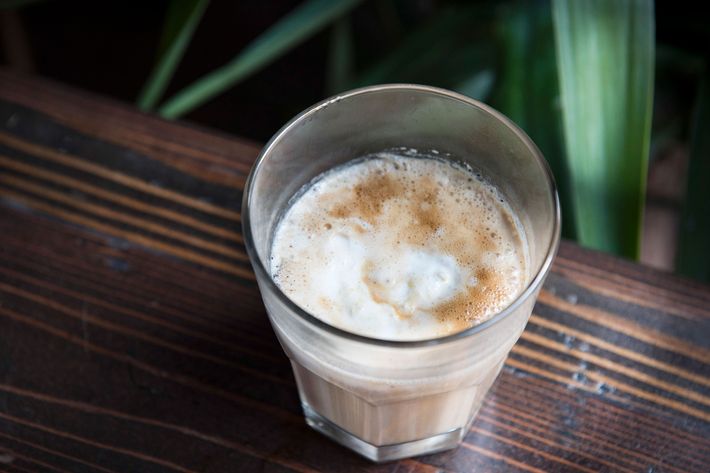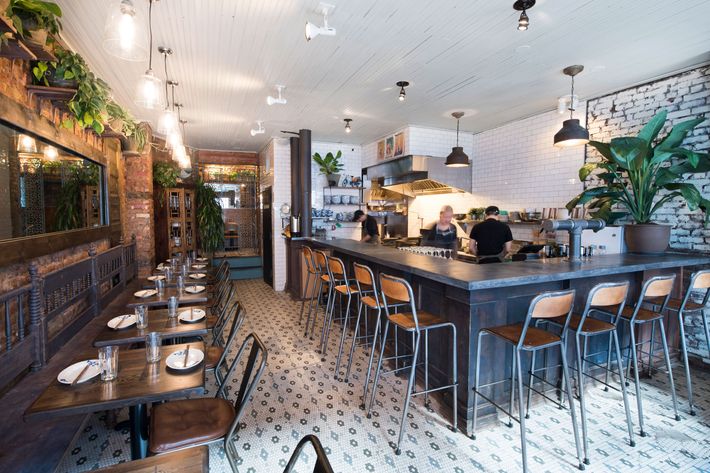 Menu [PDF]
Hanoi House, 119 St. Marks Pl., nr. Ave A.; 212-995-5010