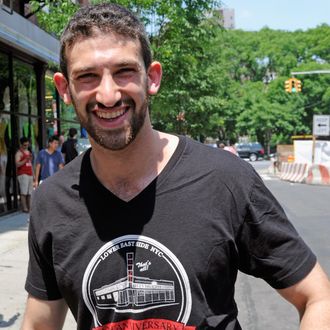 Dell will open a Katz's in Brooklyn this year.
Photo: Bobby Bank/WireImage
Today Forbes released its annual "30 Under 30" lists, and the food industry's precocious honorees include Cosme's Daniela Soto-Innes (who's only 26!), food blogger and author Molly Yeh, as well as chefs at Alinea, Shaya, and the Shaw Bijou. Chloe Coscarelli — who's building an empire around her fast-casual vegan food — is also on the list, in addition to several entrepreneurs focused on healthy snacks. There's money in snacks, kids!