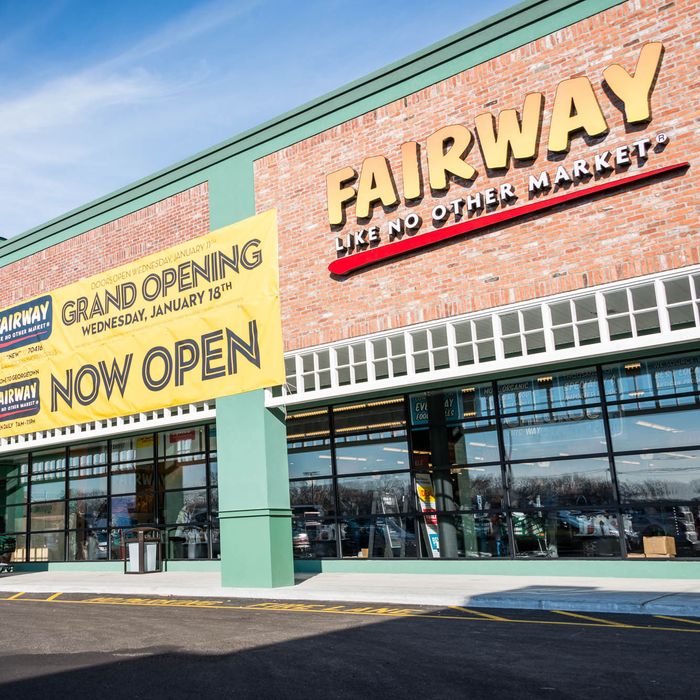 It's back from the dead.
Photo: Kelvin De la Cruz/KDC Photography
New York grocer Fairway declared bankruptcy last year following a financial freefall, but it's not entirely down for the count just yet. Today, the chain officially opened a new, 40,000-square-foot store at 2149 Ralph Avenue in southern Brooklyn's Georgetown neighborhood. It's clearly testing the waters and aiming to revitalize its brand, pitching the new location as having "a fresh new look" and "a retro-warehouse feel." Along with some 60,000 grocery ingredients, there will be a juice and smoothie bar, pizza oven, mozzarella station à la Eataly, and seating for eating prepared foods like soups and rotisserie chicken. Don't call it a comeback — yet.