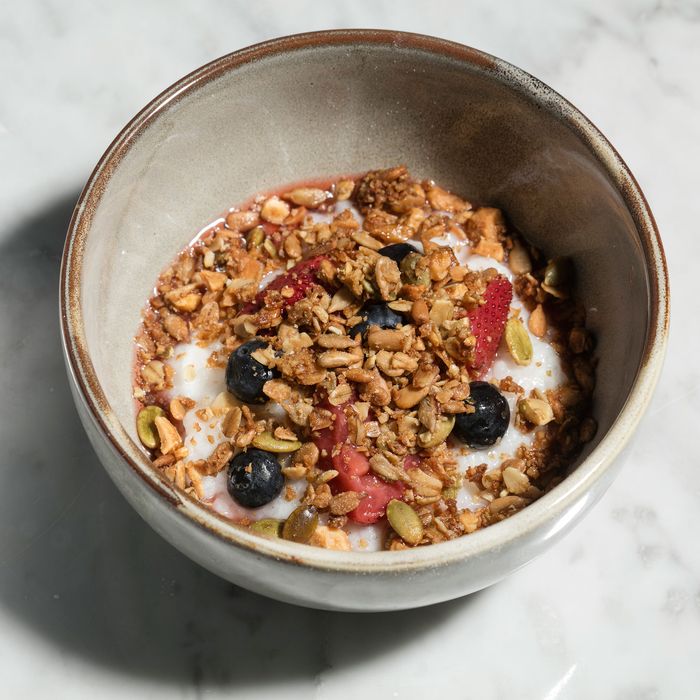 "Breakfast congee" with maple granola, blueberries,and poached strawberries.
Photo: Melissa Hom
Australians have contributed many things to the New York coffee shop, flat whites and avocado toast among them. And as of next week, the Good Sort brings something new to the category: sweet and savory congees, the rice porridge commonly consumed in China for breakfast. This makes sense, since the shop is co-owned by Australian expat Eddy Buckingham and his Chinese-born partner Jeff Lam, and is adjacent to their restaurant, Chinese Tuxedo. There's a turmeric-and-coconut congee with Champagne-poached cranberries; a mushroom congee with braised shiitake and jicama, served with the Chinese cruller called youtiao; and even "Aunt Kate's pear crumble congee." There are also Chinese teas, espresso drinks, and come spring, fresh juices, all categorized by color. Another innovation: Everything is vegan, including the pastries and the "milks" (oat, coconut, almond) in the lattes.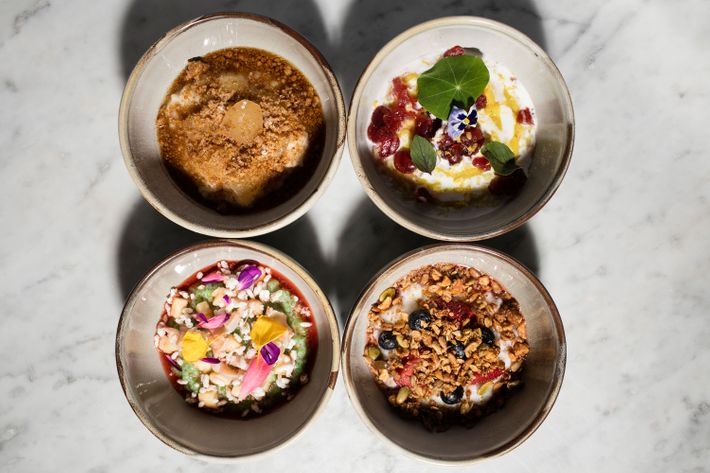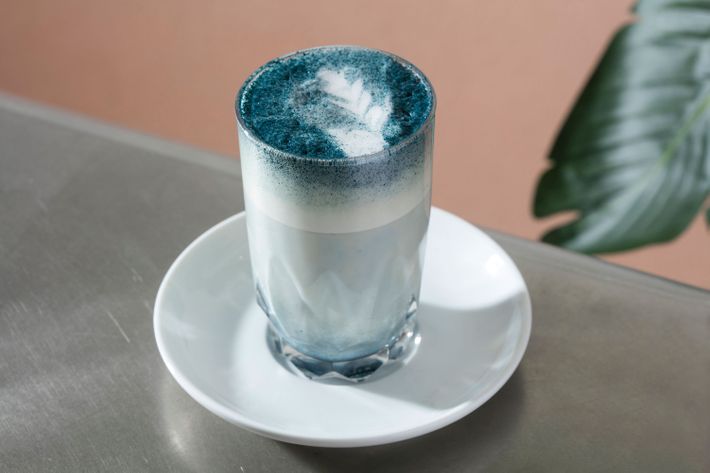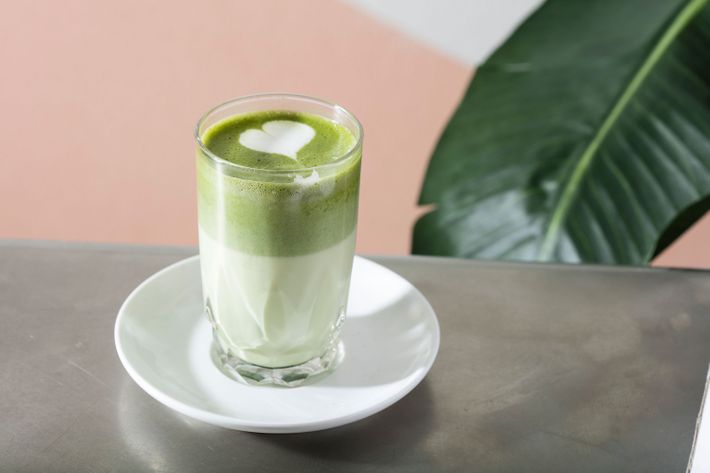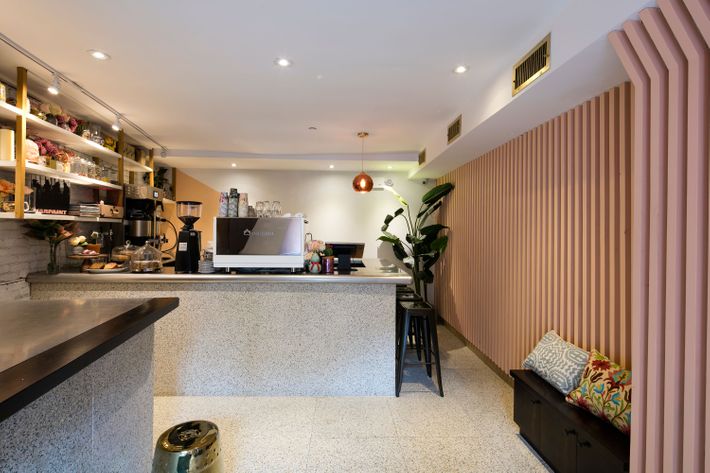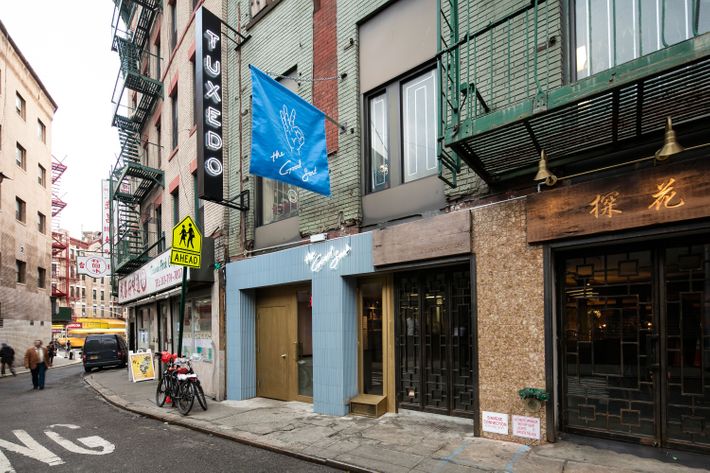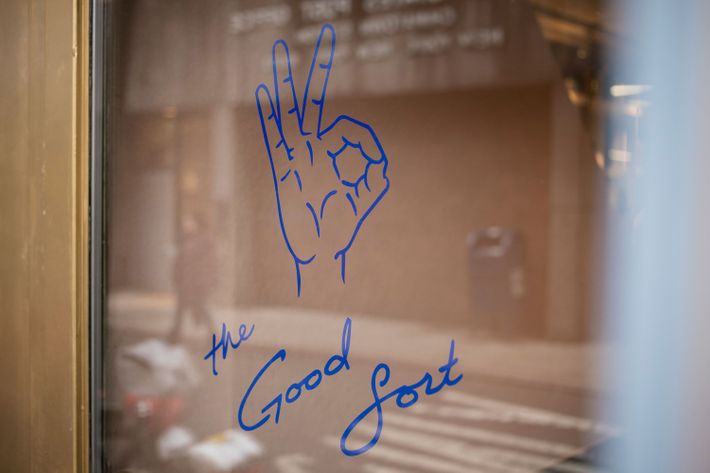 5 Doyers St., nr. Bowery; 646-895-9301
*A version of this article appears in the January 23, 2017, issue of New York Magazine.