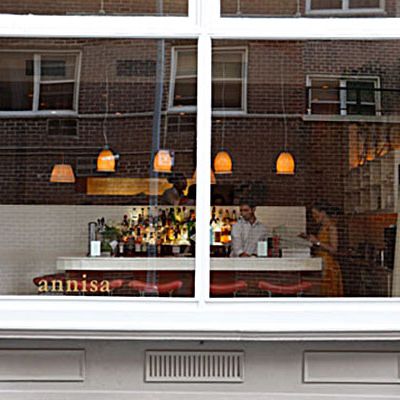 You have until May to visit.
Photo: Hannah Whitaker
If acclaimed Annisa can't survive in today's punishing New York restaurant climate, there's little hope for others. The New York Times reports that Anita Lo will close her 17-year-old West Village business in May because of rising costs: Her real-estate taxes increased by $80,000 within the last two years, and the new $15 minimum-wage law is another significant added cost. Annisa is one of those restaurants that falls right between being a neighborhood spot and a special-occasion place, and raising menu prices resulted in the loss of a quarter of its nightly clientele.
Annisa has consistently received stellar reviews, and when a kitchen fire wrecked the restaurant in 2009, Lo rebuilt the restaurant stronger than ever; it was just two years ago that Times critic Pete Wells awarded it three stars. In 2015, Lo became the first woman invited to collaborate with the White House on a state dinner.
Closing Annisa will leave Lo without a restaurant. She says that's she going to take a break, and also write a cookbook, but hopefully this isn't the end of her tenure as a chef in New York. Her presence will be deeply missed.