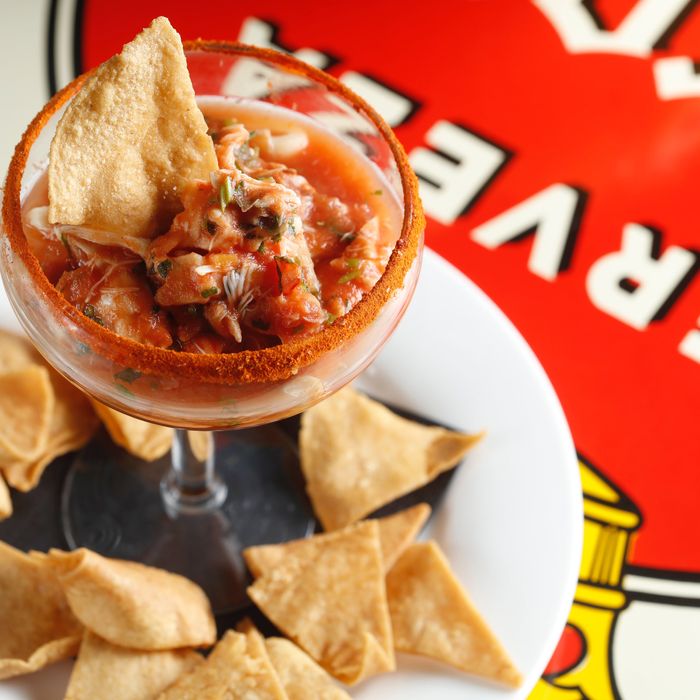 Pacific seafood cocktail with shrimp, calamari, and crab in tomato sauce.
Photo: Melissa Hom
For all the strides New York's Mexican food scene has made in recent years, it's lacked for marisquerias (or seafood restaurants). That's not to say there isn't plenty of ceviche and fish tacos around town, only that finding a restaurant dedicated to coctéles, aguachiles, and other mariscos wasn't easy. That's changing. First, the California kids behind taco hot spot Los Tacos No. 1 opened a Baja-inspired place in the Chelsea Market in October. Now, two owners of Cheap Eats favorite El Atoradero Brooklyn are getting in on the mariscos game with Ziggy's, which soft-opened last night.
For Noah Arenstein and Josh Kaplan, Ziggy's will be a departure from their first restaurant together in more ways than one. It's located on the Upper East Side, it is several times larger than El Atoradero, with 110 seats, and they'll be working without El Atoradero chef Denisse Lina Chavez. (Instead, they've partnered with Kaplan's cousin James Goldman, of the popular BBQ chain Brother Jimmy's.)

The vibe is beach-shack party, with cocktails to match, including pitchers of margaritas in eight variations and tiki drinks like a Singapore Sling, Mezcal Painkiller, and Scorpion Bowl. The chef is Juan Juarez, who worked at Vinegar Hill House, and the menu mixes bar snacks and seafood. Alongside San Diego–style carne-asada-topped steak fries, taquitos, and chicken wings, there will be clams served with pico de gallo, ahi tuna tostadas with crema, and seafood towers of oysters, clams, Jonah crab claws, scallops, and mussels. All that shellfish comes with Ziggy's Sauce, the restaurant's version of the essential guajillo-butter sauce sometimes served with Mexican seafood.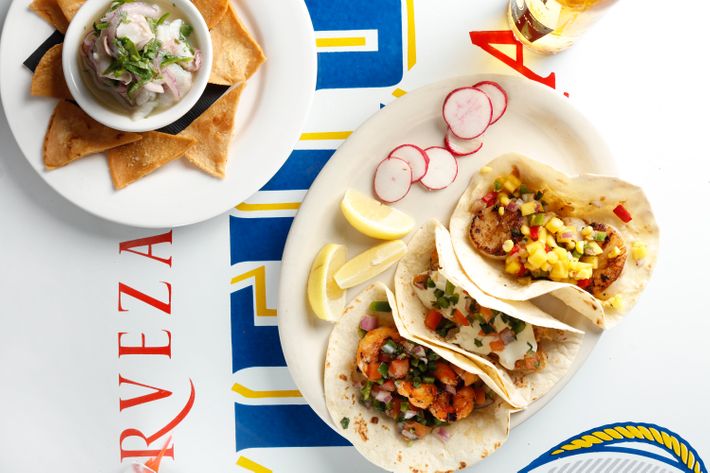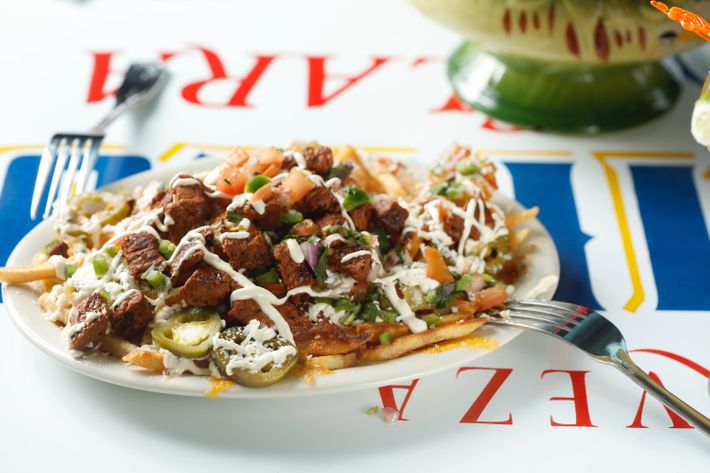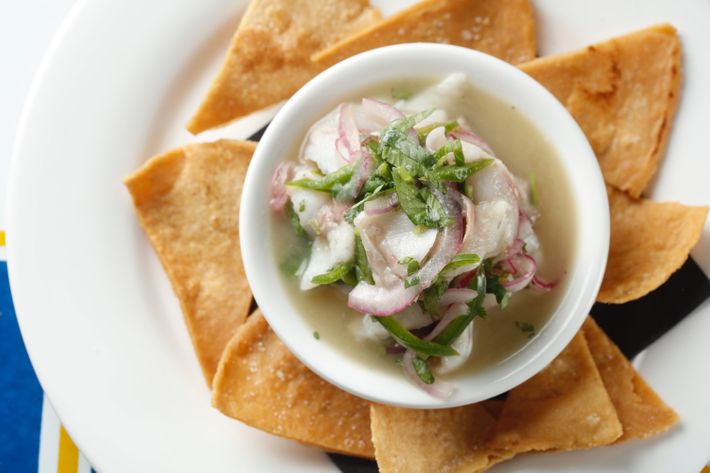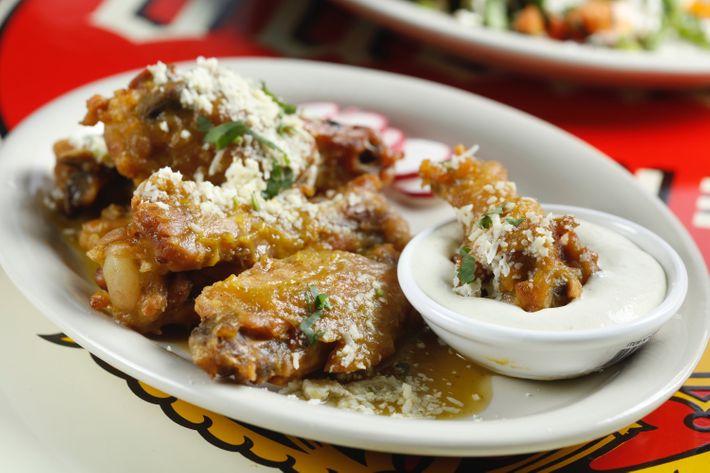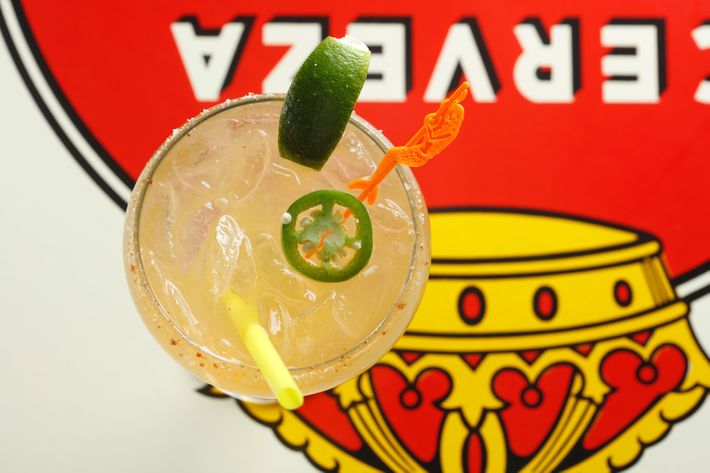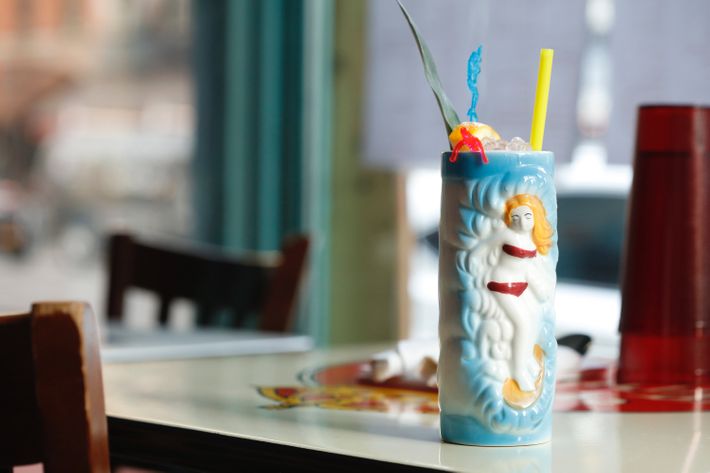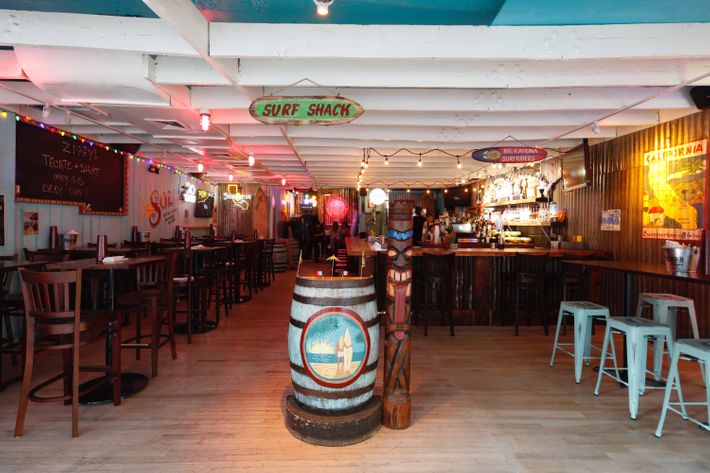 Menu [PDF]
Ziggy's, 1485 2nd Ave., at E. 77th St.; 646-678-4200