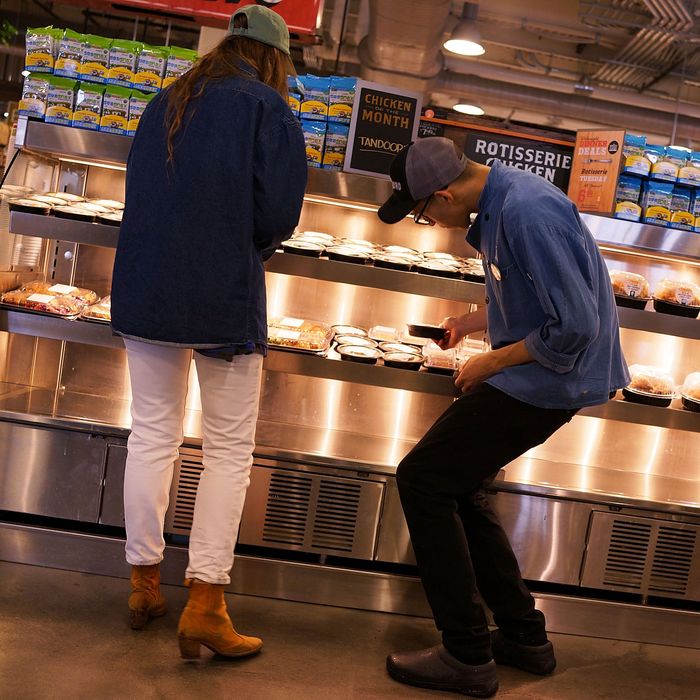 The lawsuit seeks $200 million in damages.
Photo: Spencer Platt/Getty Images
Two plaintiffs have filed a federal class-action lawsuit against Whole Foods, claiming the company cheats its employees out of bonuses. The lawsuit was filed on Tuesday in the U.S. District Court for the District of Columbia by Michael Molock and Randal Kuczor, respectively current and former employees of a Washington, D.C., Whole Foods. The two allege a conspiracy in which the grocer "engaged in a nationwide scheme to strip hard-working employees of earned bonuses in order to maximize their own profit."
Whole Foods runs a "gainsharing" program that gives bonuses to employees in departments that come in under budget, but the lawsuit alleges that the grocer gets around this by shuffling labor costs. Part of this is done through so-called "fast teams," essentially mercenary employees who hop from one department to another. Executives were aware of these schemes, the lawsuit alleges, and no less than 20,000 current and former employees were cheated out of bonuses as a result. The lawsuit seeks $200 million in punitive damages and triple unpaid wages. A Whole Foods spokesperson tells the Washington Post that the company is investigating the allegations, and that "all necessary steps" will be taken following the inquiry.