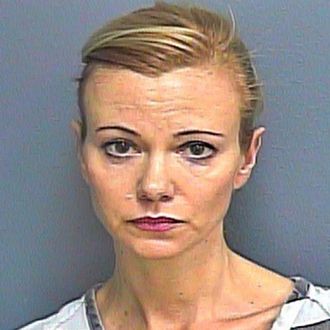 Probably nostalgic for those fugitive days.
Photo: Sevierville Police Department
The crazy tale of Pure Food & Wine owner Sarma Melngailis's demise is thankfully in its final chapter, and it's one that will end with her behind bars for one to three years if she accepts a plea deal offered by prosecutors, both of the tabloids report today.
As a quick reminder, the erstwhile raw-vegan star stands accused of grand larceny, a crime that could carry a 15-year sentence if she went to trial and lost. Prosecutors claim she and her estranged husband Anthony Strangis — whose backstory is, to put it mildly, also very bizarre — stole $844,000 from investors while avoiding another $400,000 in taxes, pocketed $40,000 more in employees' wages, and, in their darkest hour, ordered Domino's pizza, though there's no legal penalty for that.
The Daily News put a reporter in the courtroom who says Melngailis "sniffled and wiped away tears" as prosecutors offered her the plea deal.